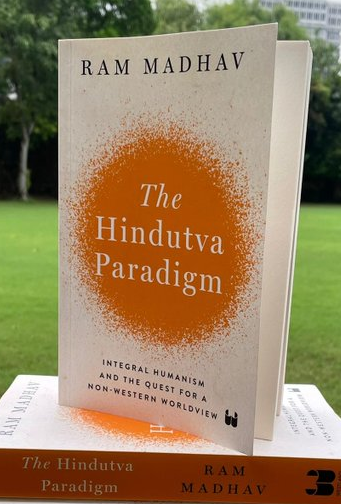 The idea idea of cultural nationhood needed a land, society and an emotional bond that linked the two. That emotional bond in India's case was not through language or loyalty to a political regime, but through a culture whose footprints were all over the geography of the country

– Ram Madhav
Hindutva! Probably there is no other word that has been discussed so extensively. What is Hindutva ? Hindutva is the soul of the largest organization in the world. Hindutva is the basis for cohesiveness of millions. Hindutva has been the saviour of Bharat's identity and integrity for centuries. Lakhs of Service Initiatives of Sangh Parivar are nothing but the embodiment of Hindutva. We all know about world scale systematic conspiracy to create a negative perception about Hindutva.
Yes, the same Hindutva which is capable of building an evolved, euphoric world encompassing all nationals. All these are nothing but trivial attacks on India and the consensus of its people. For Indians who have had a heroic history of thwarting/ resisting attacks of all spheres, this is nothing new !
So what is Hindutva-Integral Humanism? What is its depth and purview ? What was the role it played in the Nascent Independent India and what is its role in the contemporary world ? Does it uphold human values and universal brotherhood ? What is its role in the Administration ? The sum of its ideology, its vision & mission ?
To all these questions, the most penetrating, approachable and convincing answer is 'The Hindutva Paradigm' book written by Thinker, Author and National Executive Member of RSS Sri Ram Madhav.
I have tried to look at his ideas from the prism of Western Philosophical Doctrines and contested many contemporary Western ideas in its light.

– Ram Madhav
This book evinces in detail the history, outlook, make-up and relevance of Hindutva in the 21st century through 15 chapters. Series of apt chapters beginning with inspiration of Deen Dayal Upadhyaya, the book sails through the chapters covering various spectra of topics like political turmoil of the World, European and Indian perception of Nationalism, Nationhood, Human Rights, Dignity, Democracy and Womanhood, Integral Economic Vision, Model Institutions and Organisations to build an endured Nation, Definition and Distinction of Dharma- Religions, India's role in sculpting World Philosophy, Elucidation of Cultural Integration and Cultural Nationalism-Kashmir, Ram Mandir, Constructive Augmentation of Deprived and Women etc. and ends in an epilogue which hopes the triumph of Universal Brotherhood and Integral Humanism all over the Globe.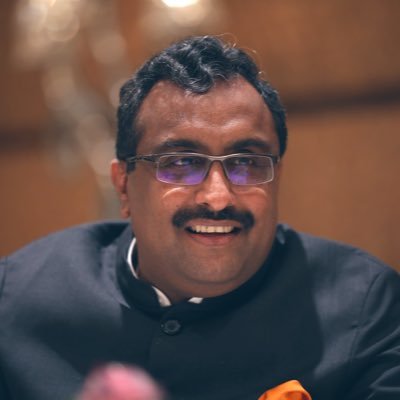 Opinions of western thinkers, sophists, influencers on India, on its societal culture and philosophy quoted in the book captivates the readers. The book attempts to correct the misconceptions about Hindutva, which is the indigenous prime tenet of India.
India has been the land of ameliorated ideas and values. It has neither produced any ideologues like Marx or Mill, nor did it propound any ideologies. Yet, as the Land of Great Sophists, it has continually influenced and inspired mankind since the dawn of the Civilisation. One such Philosophical Idea, which sways and captivates the World is Ekatma Manav Darshan-Hindutva. As Ram Madhav rightly pens down in the Preface, this book indeed gives a twenty first century interpretation and pertinence of Hindutva.
After a thorough, meticulous and in-depth study of history, advancement and constitutions of almost all Ideologies of the World, Deen Dayal came to the conclusion that if India were to progress comprehensively encompassing advancement of all domains, it must adopt and pursue an Endemic Ideology(Ekatma Manav Darshan-Hindutva) fabricated by its greatest values derived from the experience of the Millennia of its Civilisational History.
India has neither produced any ideologues like Marx or Mill, nor did it propound any ideologies. Yet, as the Land of Great Sophists, it has continually influenced and inspired mankind since the dawn of the Civilisation.

– Ram Madhav
This book sheds light on the evolution and operation of Ekatma Manav Darshan-Hindutva. Do give a read to know more.
We do not have to oppose the Western or any other School of Thought. But we have to embrace and propound our own sophisticated Philosophy articulated by the greats like Deen Dayal. Fortunately the World is embracing the Indian School of Thought with open arms. Let the perennial values of Bharat prevail all over.
(Mahesh Manchal is a Medical Student and a volunteer for many social service organisations in Bengaluru. He tweets at @manchal_mahesh)

Book: Integral Humanism and Quest for a Non-Western Worldview
Author: Ram Madhav
Publishers: Westland
Price: INR 624
SW Ratings: ****