The refusal is seen as a fallout of Pakistan PM Imran Khan's personal and unsavory criticism of French President Macron's statement on Islam.
As per news reports, France has refused to help Pakistan to upgrade its fleet of Mirage fighter jets, air defence system and Agosta 90B class submarines.
The HT news report also says that France has told Qatar not to allow Pakistan-origin technicians to work with the plane over concerns that they could leak technical information about the fighter to Islamabad. Qatar is one of the countries that bought the Rafale fighters. France has already detailed scrutiny of asylum requests from Pakistanis.
The relationship between the two countries deteriorated after the recent terror attacks in France, one involving a terrorist of Pakistani origin and later statements of President Macron on Islam.
In September, Ali Hassan, an 18-year-old of Pakistani origin, stabbed two persons with a butchers knife outside Charlie Hebdo's previous office location. His father, who lives in Pakistan, had told local journalists that his son had "done a great job" and he is "very happy" about the attack.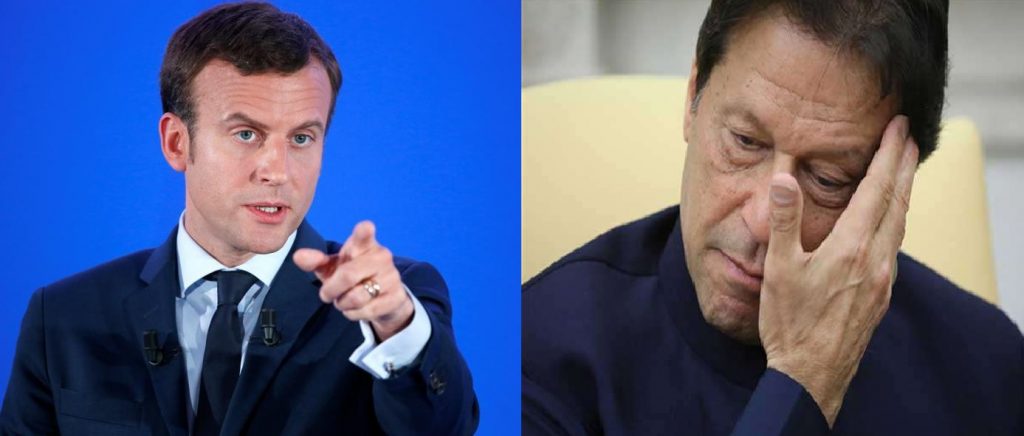 Following the Paris attack and the attack at a Church in Nice, President Macron had said that 'Islam is a religion in Crisis' which needed reform. He had also said that Islam in France should adhere to the Secular values and the values of the French republic. Macron's statements had caused a huge furore across the Muslim world with many countries calling for boytcott of French products. Millions of Pakistanis took to the streets in several cities and called for boycott of French goods.
Pak PM Imran Khan had strongly criticised Macron's obervations on Islam and had summoned the French ambassador in Islamabad and had censured him. Khan then wrote an open letter to leaders of Muslim-majority countries that asked them to unite against "growing Islamophobia in non-Muslim states".
Comically, Pakistan's National Assembly went a step further to pass a government-supported resolution demanding the recall of Pakistan's envoy in Paris only to realise that Pakistan did not have an envoy in Paris at that time.
The French government's decision to decline Pakistan's request to upgrade its Mirage fighters and and Agosta Submarines is seen as a fallout of the stand of Pak PM and personal attacks on the French PM by many Pakistan leaders and officials. France's decision not to upgrade the Mirage III and Mirage 5 fighter jets will severely impact the Pakistan Air Force which has nearly 150 Mirage fighter jets manufactured by the French firm Dassault Aviation.