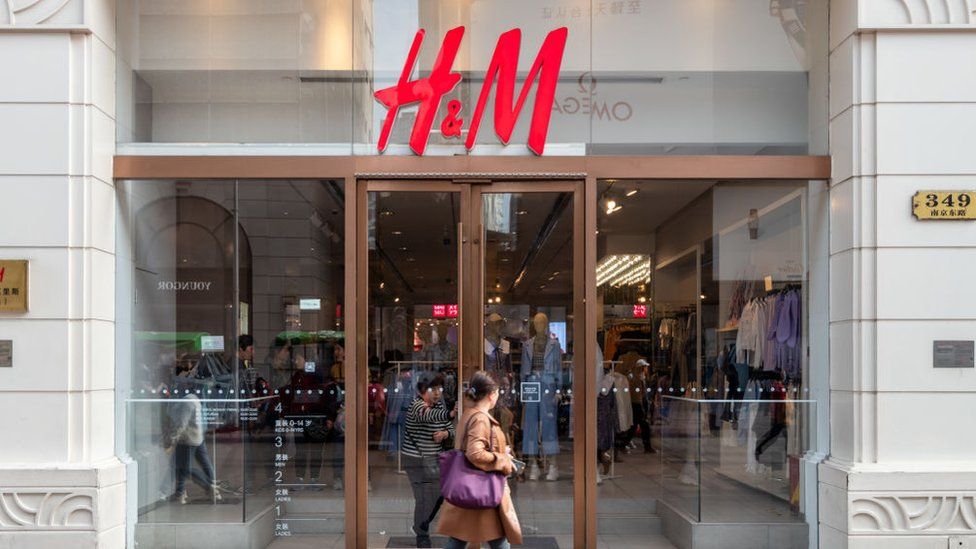 Chinese social media is abuzz with calls for boycott and cancellation of licenses of western sports and clothing brands like Adidas, H&M, Nike, Burberry and many others. The calls for boycott of the brands has resulted in an economic and diplomatic fallout. Western clothing brands have lost celebrity endorsement along with customers in China. Here is a ready-reckoner on the entire saga.
Why the call for boycott?
The issue is about human rights in the Xinjiang region and allegations of forced labor in the cotton industry. All the allegations have been denied by the Chinese government.
Last summer, many Western brands issued statements expressing concerns about human rights in their supply chain. Some even cut ties with the region all together. Recently, after the US, Eurpe and other Western countries sanctioned several Chinese officials from Xinjiang region over human rights, the statement issued by the brands came to the fore again.
Screenshots from a statement posted in September 2020 by H&M citing "deep concerns" about reports of forced labor in Xinjiang, and confirming that the retailer had stopped buying cotton from growers in the region, began circulating on Chinese social media. The fallout was fast and furious. There were calls for a boycott, and H&M products were soon missing from China's most popular e-commerce platforms, Alibaba Group's Tmall and JD.com.
The furor was stoked by comments on the microblogging site Sina Weibo from groups like the Communist Youth League, an influential Communist Party organization.
As the statements by these brands were shared again, Chinese netizens reacted with fury, charging that the allegations are an offense to the Chinese state. Chinese netizens blamed the western propaganda over the allegations of human right violations in Xinjiang.
What was the fallout of the boycott?
Owing to the pressure from the Chinese netizens, leading Chinese e-commerce platforms kicked most of the major international labels off their sites. Consequently, the brands have seen a huge dip in sales in China and are taking a financial hit. China accounted for roughly 5% of H&M's sales in 2019 and estimates suggest that figure grew to about 10% in 2020.
Further, many Chinese celebrities who had marketed these products in the country denounced their foreign employers and vowed not to associate themselves with the brands again.
The news seemed to have affected Wall Street too! Nike shares in Nasdaq tumbled more than 3% on Thursday, while Adidas sank more than 6% in Frankfurt. In London, Burberry lost more than 4%. H&M's stock also slid nearly 2% in Sweden.
Even mobile and PC games were not spared. Tencent removed two Burberry-designed "skins" — outfits worn by video game characters that the brand had introduced with great fanfare — from its popular title Honor of Kings as a response to news that the brand had stopped buying cotton produced in the Xinjiang region.
What is happening in Xinjiang?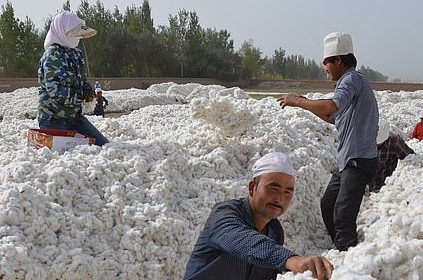 Xinjiang is a region in northwest China which also produces about a fifth of the world's cotton. It is home to many ethnic groups, especially the Uyghurs, a Muslim minority. Though it is officially the largest of China's five autonomous regions, the region is hardly autonomous with its population having no say in its own affairs.
Conflicts of the Uyghur with the Han Chinese (the ethnic majority) who have been settled by the Chinese government from outside have resulted in draconian restrictions, surveillance, criminal prosecutions and forced-labor camps.
A predominantly Muslim Turkic group, the Uyghur population within Xinjiang numbers just over 12 million, according to official figures released by Chinese authorities. As many as one million Uyghurs and other Muslim minorities have been retrained to become model workers, obedient to the Chinese Communist Party via coercive labor programs.
Forceful detention to produce cotton
Many newspapers and Human Rights organisations have published reports that connected Uyghurs in forced detention to the supply chains of many of the world's best-known fashion retailers. These include Adidas, Lacoste, H&M, Ralph Lauren and the PVH Corporation, which owns Calvin Klein and Tommy Hilfiger, many of those brands reassessed their relationships with Xinjiang-based cotton suppliers.
In January, the Trump administration banned all imports of cotton from the region, as well as products made from the material and declared what was happening "genocide." At the time, the Workers Rights Consortium estimated that material from Xinjiang was involved in more than 1.5 billion garments imported annually by American brands and retailers.
Will China gain or lose?
Though there might be dip in sales of fashion and luxury clothing in China, the Chinese clothing companies and its fashion industry is set to gain in the long term. Chinese fashion industry, which has long played second fiddle to Western brands, will take over the space created by the boycott of western brands.
The effect of the boycott is already showing with shares in Chinese apparel groups and textile companies with ties to Xinjiang rallying this week as the backlash gained pace. More than 20 Chinese brands publicly made statements expressing their support for Chinese cotton sourced from Xinjiang.  
According to a report from Bain & Company released last December, China is expected to be the world's largest luxury market by 2025. The YoY growth of the luxury market reached 44 billion euros ($52.2 billion) in 2020. If the Chinese clothing companies take over, China stands to gain the most.