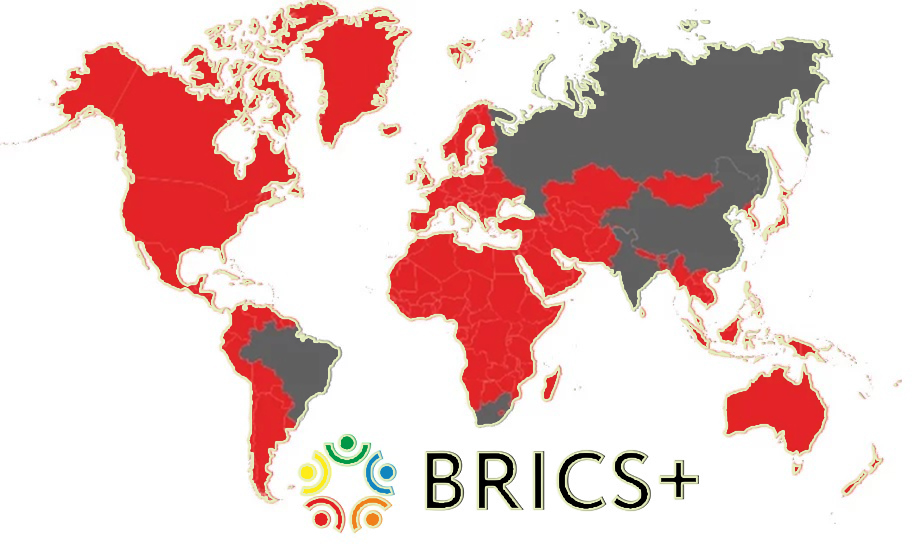 Amid a surge in nominations to join BRICS from Iran, Argentina, Algeria and others belonging to different geographies, we try to find out what is fuelling this surge with an analysis of the countries that want to join, the reason for their move, their aspirations and expectation from the BRICS.
BRICS an association of 5 countries, including India, Brazil, China, Russia and South Africa is a non-bloc association of emerging economies with collaboration in diverse fields including energy, finance, agriculture, and culture with a goal of sustained, free, fair, transparent, inclusive, supportive economical growth among the member nations. With time, BRICS has turned out to be a glimmer of hope for the world in bringing economical growth amid many woes inviting interest from many countries of different continents.
With the geopolitical crises, courtesy of the long-lasting unipolarity where decision-making was vested with a few political and economical powers players resulting in a lack of representation. This further led to a unilateral change in global order which made the world turbulent and isolated many nations. Such countries are keen to find ways to emerge from problems and identify a platform that not only enables them to fulfil their aspirations both politically and economically but also ushers in collaborative growth which in the end leads to multipolarity.
Looking at which flurry of nominations for the BRICS membership, it can be understood that these countries are now in need of a stable, non-bloc and inclusive platform like the BRICS. These nominations come at a time when the world is suffering from one crisis after another starting with the Russia-Ukraine war and the other economical tremors. It is understood that the Ukraine crisis has given an opportunity for countries to pick their sides and these nominations suggest that their siding with the BRICS shows that they have preferred shared development rather than minuscule growth.
As of now, BRICS has received nominations from three countries viz., Iran, Argentina and Algeria where Iran and Argentina's request came during this year's BRICS summit which was organised virtually under the presidentship of China. The requests from these countries have certain reasons and expectations.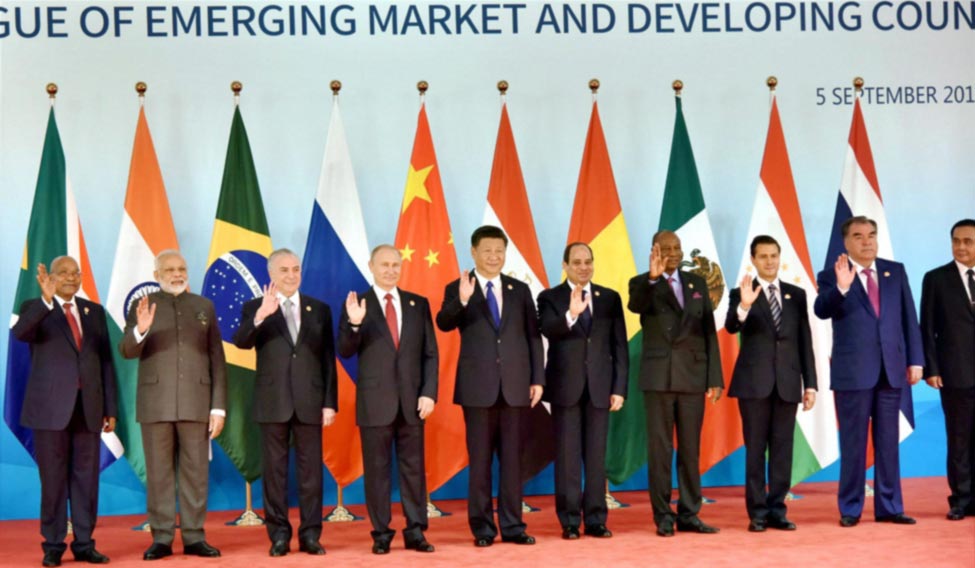 Iran
Amid attempts by the USA to sideline Iran and sanctions imposed over Tehran by Washington and with no progress made in JCPOA talks, Iran was looking for a way out. Iran aspires to dominate the gulf region and continues to have bitter relations with Jerusalem which has led its search for an alliance which can be an alternative to the West. One of its options was the BRICS.
Argentina
The Latin American country seeks to come out of the US influence in the region with aspirations of economical development leading to long-term growth. The unfolding potential of Latin America has remained under the trap of political and economical uncertainties.
Algeria
The country was in the headlines after signing a historic $7 billion defence with Moscow which included the purchase of fighter jets like the Su-57 and Su-34 and the S-400 making it the 3rd largest defence partner of Moscow. Further, the country has not been happy with the mending of ties between Spain and Morocco where it feels that it has been an attempt by the two to sideline Algeria in North Western Africa. The move to gravitate towards Moscow and the BRICS nomination comes at an interesting time for Algiers.
It may be noted that the Russian foreign minister Lavrov recently commented that countries such as Egypt, Indonesia, Turkey and Afghanistan would file their nominations in the upcoming G20 summit in Bali, Indonesia. Further, he said that countries like Nicaragua, Kazakstan, Senegal, Nigeria, Saudi Arabia and the UAE are also interested in joining the alliance.
In case these countries join BRICS as intended, the following would happen:
The BRICS would become 30% larger than the GDP of the USA
50% of the global population will be from the BRICS member countries
60 % of oil and gas reserves will be situated within the BRICS nations
The best part about BRICS is it is a geographical diversification as its members are from almost all continents which not only leads to the development of the alliance but also of the region of the members as well.
Given the surge in nominations, the growth and future of BRICS look promising for sure but it also increases the expectations from member countries and observers. It would also be interesting to see how BRICS functions given the differences between members like India and China and nominees like Saudi Arabia and Iran who are not on good terms with each other. In fact, BRICS can be an opportunity for the member countries to resolve their differences and exist cohesively in a multipolar world.
(The author is a post-graduate student in International Relations at Kalinga university, Raipur. Opinions expressed are author's own)