US President Joe Biden and Chinese President Xi Jinping held a virtual meeting on Tuesday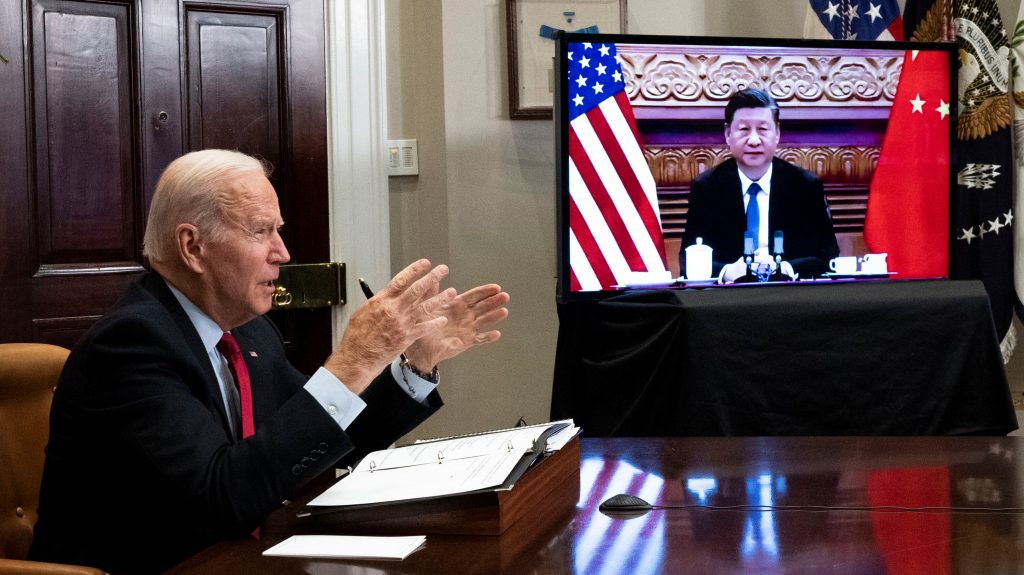 China and the United States should respect each other, coexist in peace and pursue win-win cooperation, said President Xi in their first face-to-face meeting held virtually since Biden took office. The Chinese president also stressed the need for a sound and steady China-U.S. relationship for safeguarding a peaceful and stable international environment, including finding effective responses to global challenges such as climate change and the COVID-19 pandemic.
Xi said, As the world's two largest economies and the permanent members of the U.N. Security Council, China and the U.S. need to increase communication and cooperation and work together to advance the noble cause of world peace and development adding that this is the joint mission of Chinese and American leaders.
A statement by the state news agency said President Xi expressed his readiness to work with President Biden to build consensus and take active steps to move China-U.S. relations forward in a positive direction. Xi was accompanied by some of China's top politicians and diplomats, according to the pictures released by Chinese state media. Xi pointed out that both China and the U.S. are at critical stages of development, and the "global village" of humanity faces multiple challenges.
Biden told Xi that he was looking forward to a "candid and forthright discussion" as in the past and he believed it is the responsibility of the two countries' top leaders to ensure "the competition between our countries does not veer into conflict." The talks were aimed at making the bilateral relations less tense which are marred by serious differences over a range of issues including Taiwan, Indo-Pacific, trade and technology, human rights and nuclear proliferation among others.