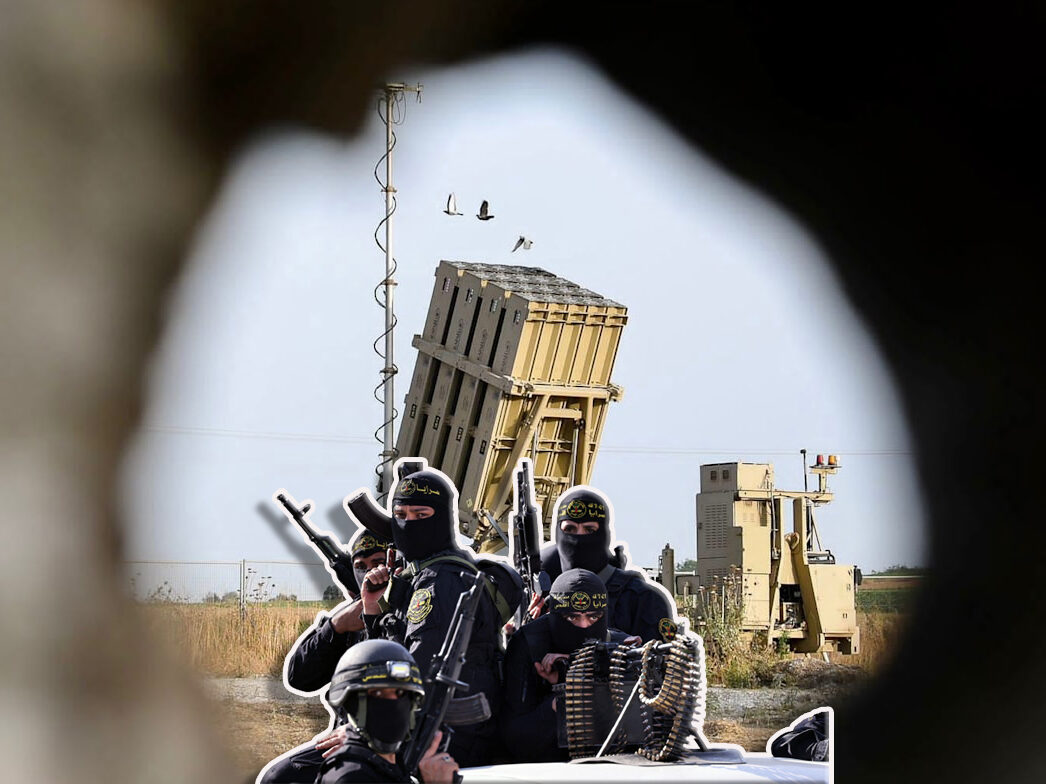 This campaign comes at a time the Israeli government is at a political crossroads and is struggling to implement judicial reform while the cost of living keeps rising.
Members of Netanyahu's cabinet have steadfastly demanded that the IDF continue operations until all of Israel's adversaries have been defeated.
In order to lessen the threat Iran and its allies pose, Israel is perfectly content to use limited and asymmetrical attacks.
Although "Operation Shield and Arrow" used modern tactics, it was reminiscent of a more traditional style of warfare. A targeted strike on targets in northern and southern Gaza was started by forty Israeli aircraft early on Tuesday. The attacks claimed the lives of ten people, including three senior commanders of the extremist Palestinian Islamic Jihad (PIJ). Later on Tuesday, Israel launched another attack to halt what it claimed was a reprisal for relentless shelling from Gaza.
According to reports, Israel informed Hamas that it was targeting the smaller Islamic Jihad militant group rather than the more well-known militant organization through Egyptian middlemen. Hamas has stayed out of recent escalations out of concern for escalation, allowing Islamic Jihad to carry on. However, given the unusual targeting on Tuesday and the high death toll, Hamas is under enormous pressure to react.
One of the more well-known terrorist organisations operating out of the Gaza Strip, PIJ, is set to resume hostilities after Israel targeted and killed three senior PIJ commanders early on Tuesday. Israeli attacks follow PIJ's firing of 104 rockets into Israel in retaliation for one of the organization's senior members passing away while taking part in the hunger strikes. Although Israel's activities are not unique, they do occur at a time when numerous domestic and international challenges are present.
Delay in implementing Judicial Reforms
Right and Left-leaning Israeli political figures will temporarily unite as a result of the attacks. The far-right coalition member Otzma Yehudit, headed by Ben-Gvir, as well as former PM Yair Lapid, support the strikes. But the brief national coalescence is probably only going to last a short while. The strikes will most likely advance the contentious discussion about judicial reform that has shattered Israeli society. However, the history of these clashes, particularly when Hamas is not a direct participant, suggests that a battle with PIJ is more likely to last a few days, rather than several weeks or a month or more. After operations are finished, attention will once more turn to the domestic judicial crisis.
Senior White House representatives are also currently in Israel to brief Israeli Prime Minister Benjamin Netanyahu on the conversation between the US NSA and the crown prince of Riyadh that took place last weekend in Riyadh. According to reports, normalization between Saudi Arabia and Israel was brought up for discussion. However, Israel is attacking a terrorist organization that receives direct Iranian support by striking PIJ at a time when Riyadh is attempting to repair diplomatic ties with Tehran. Undoubtedly, Riyadh, Jerusalem, and Tehran will work to divide these issues. However, the region's negative impact on Iran ensures that such compartmentalization is not a long-term solution. It only delays the real problem, much like Israel's domestic problems.
Timing of the Operation
The operation takes place as the Israeli government faces a challenging political crossroads. Netanyahu is known for his distaste for military adventurism. He would be happy to stop the current round of fighting. The IDF's subtle language, which singled out PIJ as the sole focus of its Gaza campaign, speaks directly to this goal.
However, escalation is always possible. Hamas has already made it known that it plans to attack with a vengeance. Additionally, the northern border of Israel is being monitored for any indications that Hezbollah may be preparing to launch a second front. Additionally, Israel's internal security may come under threat from within if the dangerous precedent set in May 2021—when rioting broke out in Israeli cities with a mix of Jewish and Arab residents during Operation Guardian of the Walls—is followed. Along the front lines, members of Netanyahu's cabinet will steadfastly demand that the IDF continue operations until all of Israel's adversaries have been defeated.
This situation confronts the Israeli government at a contentious political crossroads when it is trailing in the polls as its agenda for judicial reform stalls and the cost of living keeps rising. With Yair Lapid and Benny Gantz, the leaders of the opposition, pledging their support for the IDF action and Ben-Gvir ending his party's boycott of coalition business, Netanyahu is poised to maintain his majority in parliament if he manages 'Shield and Arrow' responsibly. On the other hand, a result that the Israeli electorate deems to be less than ideal could hasten the end of his premiership.
Impact on Relations with Iran, Saudi Arabia, and the US
Additionally, significant factors include Iran, Saudi Arabia, and the United States. Israel is the queen of small-ball, particularly when it comes to Iran. The grand bargain, such as a comprehensive nuclear agreement, is what the United States seeks. In order to lessen the threat Iran and its allies pose, Israel is perfectly content to use limited and asymmetrical attacks. In the same way, Netanyahu has made it clear that he sees PIJ as an Iranian proxy. The airstrikes on the PIJ leadership on Tuesday morning won't eliminate the threat, but they will likely temporarily halt the group's strategic operations.
The real mystery is why Iran seems to be intensifying its campaign against Israel while mending fences with other nations in the region, like Saudi Arabia. The main threat to Iranian dominance of the Persian Gulf is the broad normalization between Israel and the Gulf Arab states, which is why it is attempting to derail it. The Abraham Accords fall somewhere between a peace agreement and an alliance. The core of an effective security alliance that can counter Iran's threat for the foreseeable future could consist of Israel, the United Arab Emirates, Bahrain, Morocco, and Saudi Arabia.
The main goal of the agreements was to transfer US power to Israel. The Sunni Arab states think that the United States is leaving the region on a bipartisan basis and that they must find a new source of security to take its place. Israel is something else, which had some baggage for them but would never accomplish anything.
For Iran, this is intolerable. It thinks it can outlive Israel but not the United States in the long run. Because the incentives are in conflict, its reconciliation with Saudi Arabia is accompanied by escalating pressure, such as support for PIJ. Saudi Arabia has an incentive to settle, while Israel must fight.
(The author is a Post Graduate student in International Relations at Amity University, Raipur. She writes articles and research papers regularly on international affairs and geopolitics)