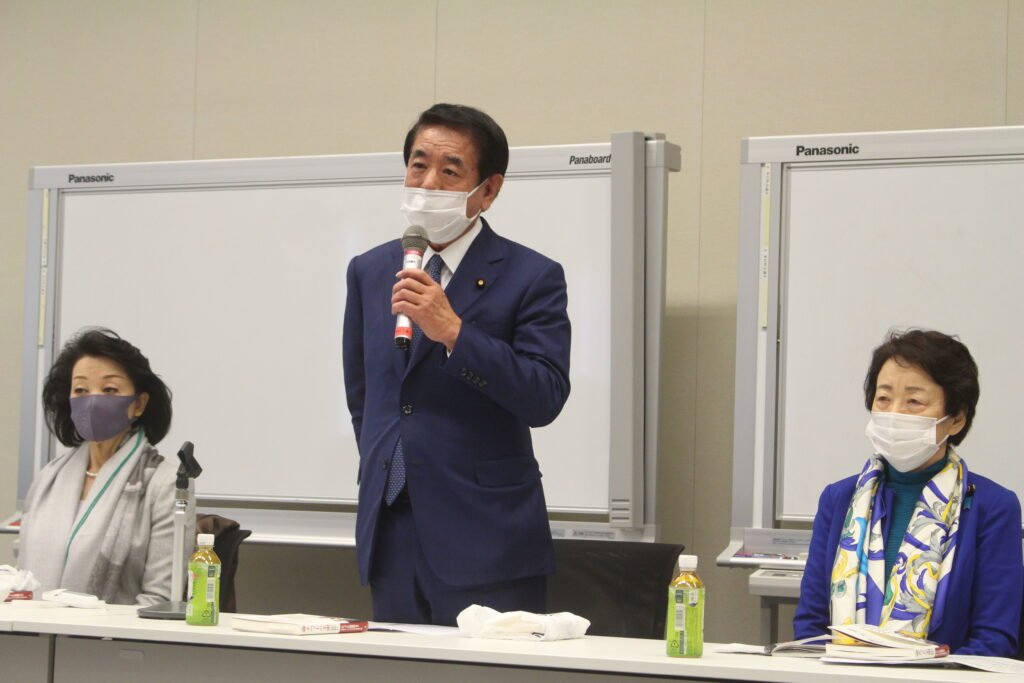 Japan's All-Party Parliamentary Support Group for Tibet today convened its general meeting at the House of Representatives' office auditorium to discuss the Tibet issue and to strengthen its support to the Tibetan peoples` struggle for justice and human rights in Tibet, informs the Central Tibetan Administration (CTA).
49 Japanese parliamentarians attended the meeting, says the CTA release. The Japanese version of CTA's White Paper titled 'Tibet was Never a Part of China, But Middle Way Approach Remains a Viable Solution' was also distributed to all the Japanese parliamentarians and the staff during the meeting.
In his opening remarks, Mr Nagao Takashi, General Secretary and Member of House of Representatives announced the good news that the world's largest parliamentary support has now reached 99 members with an increase of 6 new Japanese parliamentarians.

Mr. Shimomura Hakubun, Chairman of the Parliamentary Support Group and Member of House of Representatives established the members' responsibility to act on the issue of Tibet and human rights.

The Chairman announced the Government`s fund of 29.60 million Yen as a part of ODA (Overseas Development Aid) to India which will benefit the welfare, water and sanitation and other health projects in Tibetan refugee settlements in Himachal Pradesh and Uttarkhand. The Ministry of Foreign Affairs official confirmed that it was a part of an ODA to improve living conditions in rural India.

He said while working in close coordination with parliaments around the world to support the cause of freedom, democracy, rule of law and human rights, he strongly feels the issue of Tibet must be brought to the international level.
Dr. Arya Tsewang Gyalpo, Representative of His Holiness the Dalai Lama in Japan, briefed the Law Makers on three major points: 1) Current situation in Tibet; 2) the US Tibetan Policy and Support Act, and 3) the future action plans. He spoke on the Chinese government's policy to ban the Tibetan language in the schools, meddling in the administration of the monasteries, increasing restrictions and surveillance on the movement in Japan, arbitrary arrest, torture and death of Tibetans.