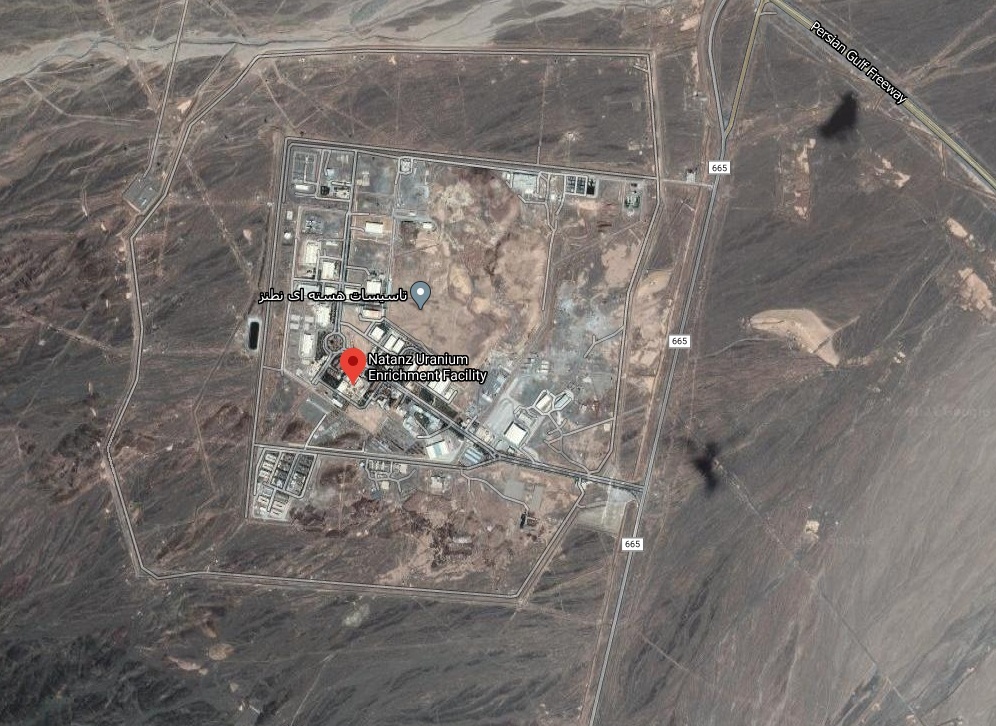 Ian's key nuclear facility at Natanz was hit by a massive power outage on Sunday that came a day after Iran's President Hassan Rouhani inaugurated new centrifuges at the Natanz facility in a ceremony. The incident raises regional tensions as world powers particularly US and Tehran continue to negotiate over a nuclear deal.
Iranian officials reported that there were no victims or environmental damage. Iranian Atomic Energy Organization head Ali Akbar Salehi called the accident a "display of nuclear terrorism" but did not take the name of Israel. However, Israeli media and the New York Times cited intelligence sources to claim that the outage was the result of an Israeli cyber-attack. Israel has not commented on the incident directly.
Israeli public broadcaster Kan, citing unnamed intelligence sources, said the apparent power outage at the facility was caused by an Israeli cyber operation. The Haaretz newspaper also said the incident could be assumed to be an Israeli cyber-attack.
According to NYT sources, a major explosion has completely destroyed the independent and well-guarded energy system that ensured the operation of underground uranium enrichment centrifuges. The sources claimed that a clandestine Israeli operation caused a major damage to Iran's uranium enrichment capabilities. Full restoration of operations in Natanz may require at least 10 months, the report states.
It is unclear whether the Biden Administration was aware of Israel's plans, the New York Times says. The US Department of State refused to comment on the NYT report.
Why Natanz facility?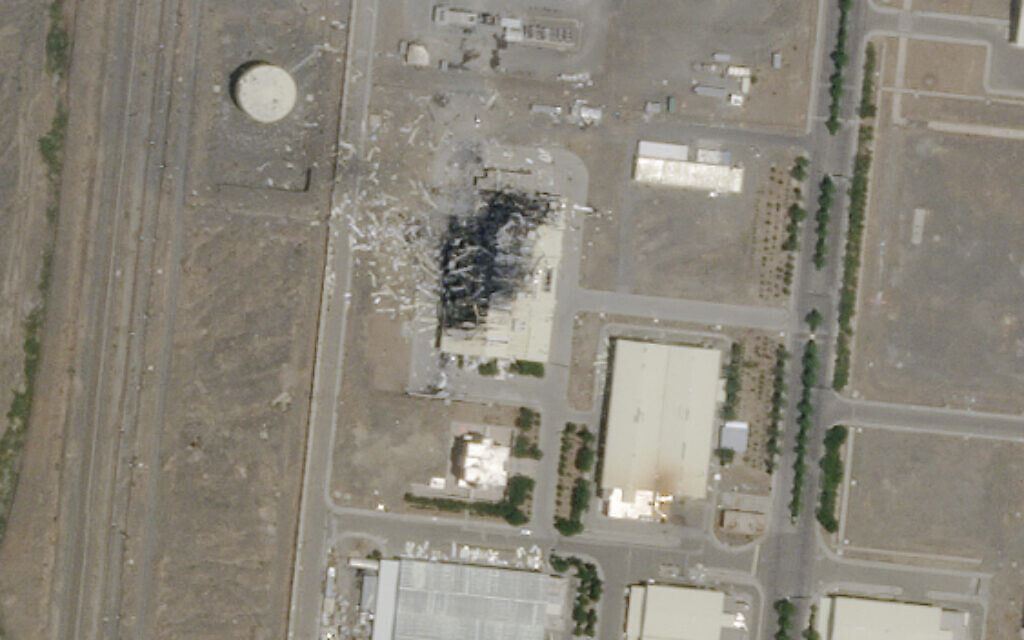 Natanz nuclear facility is part of Iran's nuclear program. Located some 30 km NNW from the town, it is generally recognized as Iran's central facility for uranium enrichment with over 19,000 gas centrifuges currently operational and nearly half of them being fed with uranium hexafluoride.
On 28 October 2020, the International Atomic Energy Agency (IAEA) released satellite images acknowledging that Iran had begun the construction of an underground plant near its nuclear facility at Natanz. In March 2021, Iran restarted enriching uranium at the Natanz facility with a third set of advanced nuclear centrifuges in a series of violations of the 2015 nuclear accord.
On Saturday, Iran announced it had launched a chain of 164 IR-6 centrifuges at the plant. Officials also began testing the IR-9 centrifuge, which they say will enrich uranium 50 times faster than Iran's first-generation centrifuges, the IR-1. The nuclear deal limited Iran to using only IR-1s for enrichment.
The Natanz nuclear facility has been targeted even in the past. The Stuxnet computer virus, widely believed to be a joint U.S.-Israeli creation, had disrupted and destroyed Iranian centrifuges in 2010.
Between 2007–2010 Natanz nuclear power plant was hit by a sophisticated cyber attack that has been alleged to have been carried out in an operation called Olympic Games by a coalition of German, French, British, American, Dutch and Israeli intelligence organizations.
On 2 July 2020, a fire and explosion hit around 2 a.m. local time a centrifuge production plant at a nuclear enrichment facility in Natanz. A group known as the "Cheetahs of the Homeland" claimed responsibility for the attack.
Iran – US Nuclear Deal
The Iranian nuclear deal, known as the Joint Comprehensive Plan of Action (JCPOA), has been in limbo since the US under Donald Trump pulled out of it. But the Biden administration is making new efforts to revive it. But Israeli PM Netanyahu has warned against a return to the deal, and declared last week that Israel would not be bound by a new agreement with Tehran.
Initially, the nuclear deal allowed Iran to produce and store limited quantities of uranium enriched up to 3.67% concentration. Uranium enriched to 90% or more can be used to make nuclear weapons. In 2018, Trump before pulling out described the deal as "a giant fiction that a murderous regime desired only a peaceful nuclear energy programme" and reinstated economic sanctions in an attempt to compel Iran to negotiate a replacement.
Iran insisted that it does not want nuclear weapons and hence refused for a replacement and retaliated by rolling back a number of key commitments under the accord. Since then, Iran accelerated the breaches in an attempt to increase pressure on the US. They have included operating advanced centrifuges to enrich uranium, resuming enrichment to 20% concentration of the most fissile U-235 isotope, and building a stockpile of that material.
The latest incident can further heighten tensions between Israel and Iran who already engaged in a shadow conflict across the Middle East. Israeli Prime Minister Benjamin Netanyahu, who met Sunday with U.S. Defense Secretary Lloyd Austin, has vowed to do everything in his power to stop the nuclear deal.