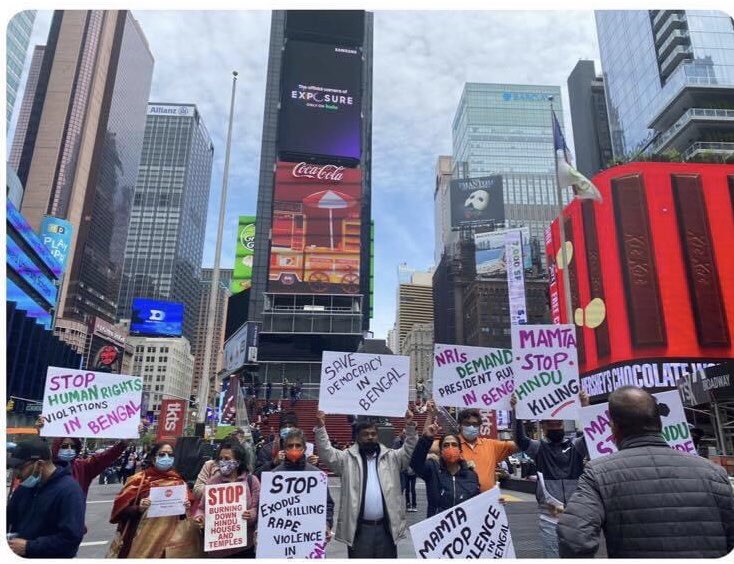 The violence by ruling party members against political opponents has now caught the attention of the world. In protests organised in several cities across the world, Indian diaspora asked West Bengal Chief Minister Mamata Banerjee to stop post poll political violence in the state.

People in more than 50 cities spread over more than 30 countries participated in the protests against brutal violence in West Bengal after TMC won last week.
Protesters have shared images of the protest from various cities like London, New York, Paris, Atlanta, Lagos, Houston, Dartford, Los Angeles, and other cities.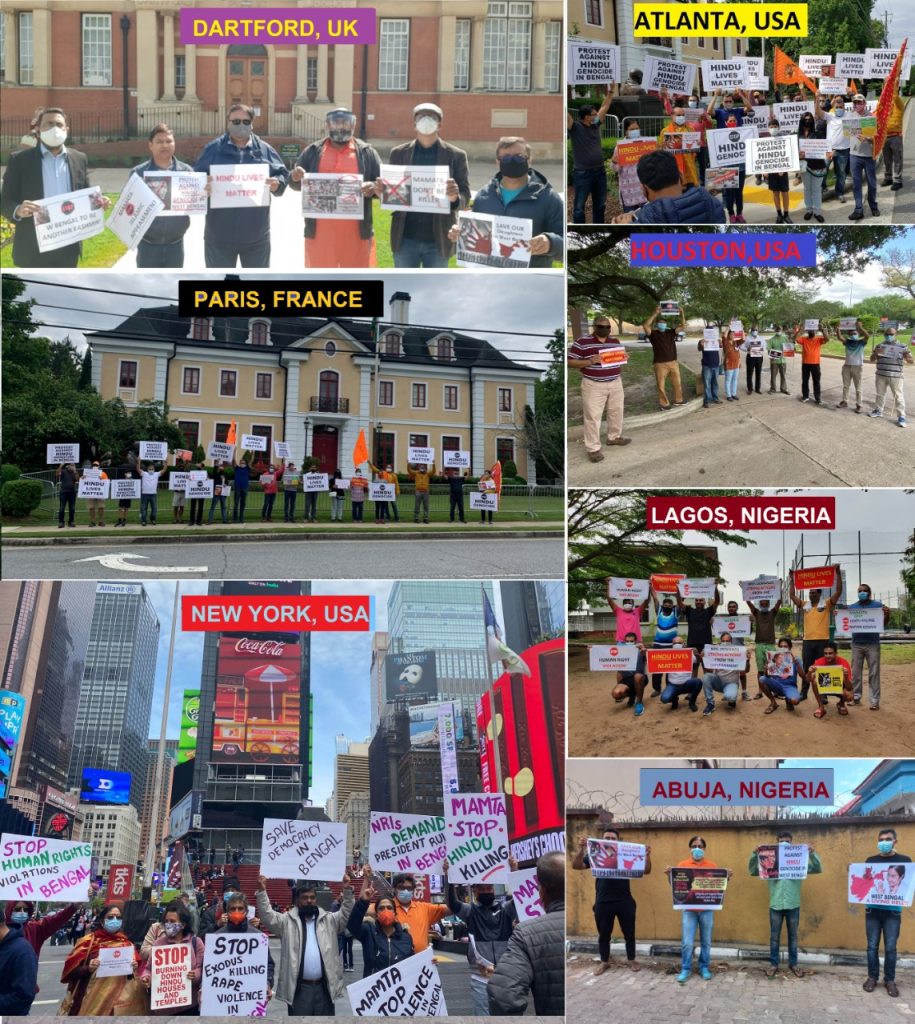 Bengal Post-poll Violence

More than 20 BJP workers have lost their lives in the violence unleashed by the TMC cadre since May 2 when the results were declared for the assembly election.

Senior TMC leaders including the CM Mamata Banerjee initially dismissed the reports of political violence as fake news spread by the BJP. Later, the CM accepted there was political violence in the state. After protests from every corner, Mamata Banerjee declared a monetary compensation for the dead.

Hearing a PIL on post poll violence in the state, Calcutta High Court constituted a five-judge constitution bench to hear the matter. The advocate general admitted that there were instances of political violence.

West Bengal Governor Jagdeep Dhankhar has repeatedly expressed his displeasure over the law and order situation in the state. He had summoned the state DGP and the Kolkata Police Commissioner to the Raj Bhavan and asked for the report on the incidents of violence.

However, the Mamata Banerjee administration has refused to cooperate with the Governor. The Chief Secretary who met the Governor had come without any details, said the Governor after the meeting.

Earlier, a four-member team of the Union Home Ministry visited the state to take stock of the situation. The report would be submitted soon to the Central Government.
It can be recalled that even during the poll campaign, TMC leaders including Mamata Banerjee had threatened the political opponents of dire consequences once the polls were over. Her ministers also threatened the political rivals and some had warned Hindus of dire consequences.