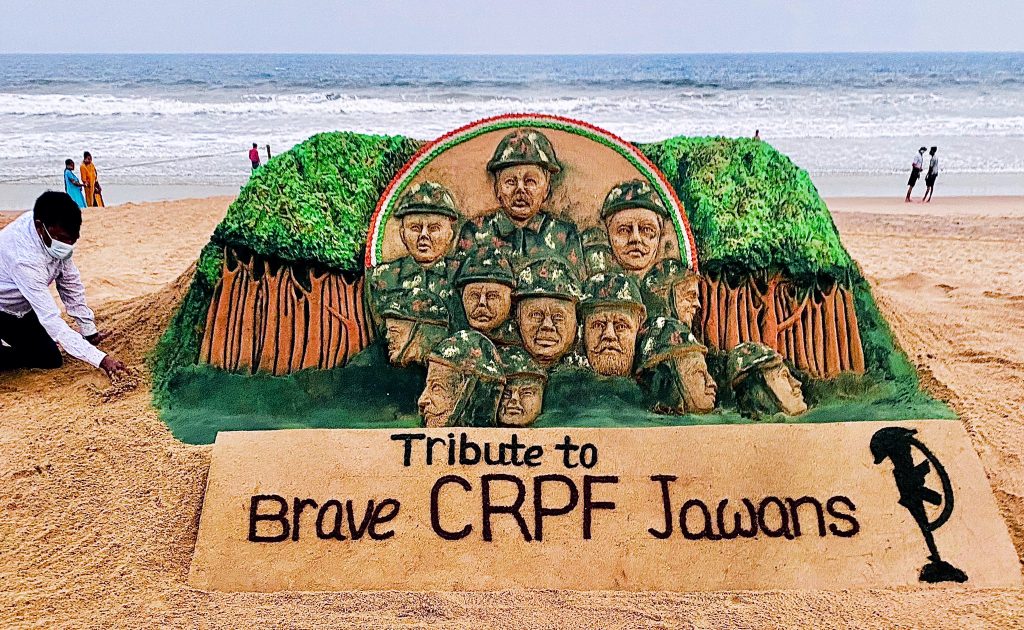 22 security personnel were martyred and more than 32 injured with one jawan reportedly missing in the brutal ambush by dreaded Naxals on Saturday afternoon near Jonaguda village. The village is under the jurisdiction of the Jagargunda police station area of Sukma district.
Here is what we know so far:
On Friday, joint teams of security forces from the STF, DRG and District Force of the Chhattisgarh Police, the CRPF and its elite COBRA unit, comprising over 2,000 personnels, launched a major anti-Naxal operation from Bijapur and Sukma districts in the South Bastar forests, a Naxal stronghold.
The combing operation was launched from five places – Tarrem, Usoor and Pamed (in Bijapur), and Minpa and Narsapuram (in Sukma). These areas are at least around 450-500 kms from the state capital Raipur.
The operation was launched based on intelligence inputs of state SIB on the presence of Hidma, the commander of the lethal Battalion 1 of the Naxalites. Intelligence Inputs suggested that 60 to 70 Maoists were reported to be staying in Silger on March 26 and 40-50 Maoists at Bodaguda on March 25.
The operational plan was to travel to Alipuda and Jonaguda on April 2, 11 and 12 kilometres south of Tarrem respectively, and return at 6 pm the next day, on April 3.
When the patrolling from Tarrem reached the forest near Jonaguda it was ambushed by cadres of the PLGA (Peoples' Liberation Guerilla Army) battalion of the Naxalites, leading to the gun-battle, reported PTI.
According to initial reports, five security personnel were reported as killed and 30 others received injuries in the gunfight. Several other security personnel were reported to be missing.
The four-hour-long encounter has resulted in heavy casualties to the Naxals too but the exact number is not known. CRPF sources say that they have recovered bodies of armed Naxals from the encounter site but other bodies could have been carried away by the Naxals in order to hide the count.
CRPF believes that the information of the operation was leaked as the security teams found that several villages had been emptied in advance.
This is the 2nd attack on security personnel in 10 days. On March 23, five DRG personnel were killed when Naxals blew up a bus carrying the security personnel with an IED in Narayanpur district.
On March 21 last year, 17 security personnel, including 12 from DRG, were killed in a maoist ambush in Minpa area of Sukma district.
President, PM and HM condole death of jawans

President Ram Nath Kovind expressed deep anguish over the martyrdom of jawans.
Condoling the death of the security personnel, Prime Minister Narendra Modi said their sacrifices will never be forgotten.
Union home minister Amit Shah condoled the death of security personnel and said that the fight against these enemies of peace & progress will continue.