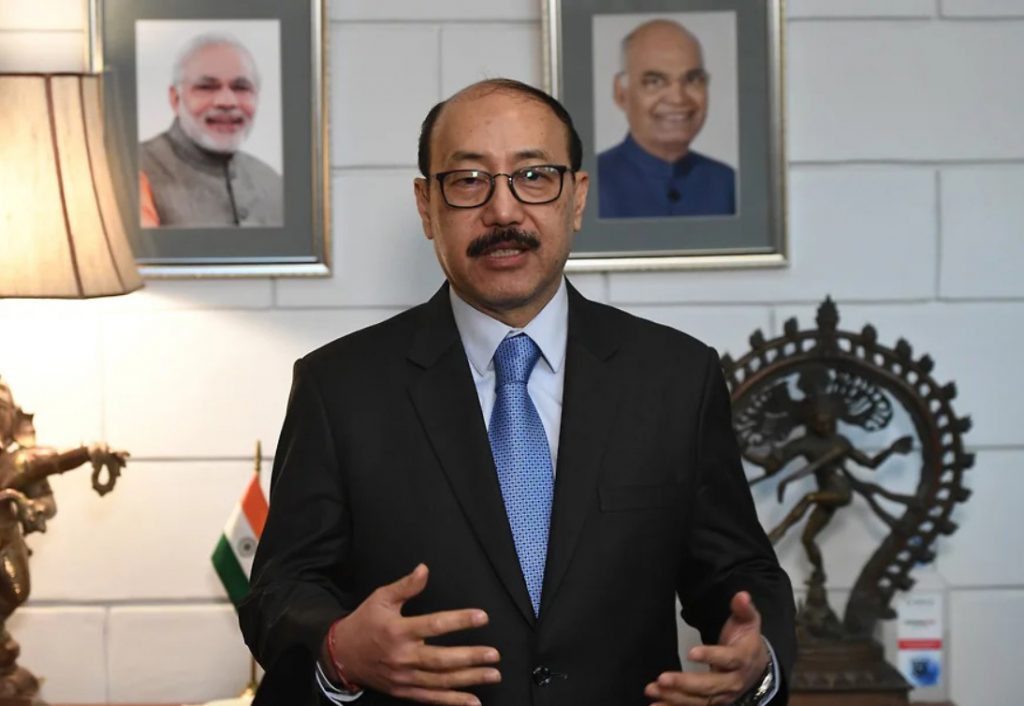 India's Foreign Secretary Harsh Shringla in his interview to Kommersant newspaper on 18th February, 2021 spoke about the strategic partnership with Russia, challenges the world and the two countries are facing, relationship between the two countries in light of the QUAD and perceived growing closeness to US to counter China and a host of other issues.
Answering a question on the alleged signs of growing uneasiness between the two countries over certain sensitive diplomatic and security issues, like India's ties with US, Shringla said a number of bilateral meetings have taken place over video-Conference format at senior official levels during the year and hinted that there is no cause for concern as bilateral relations will emerge even stronger as a result of our planned meetings this year.
On Russian Foreign Minister Sergey Lavrov statement that India finds itself under enormous pressure from the US which wants to drag it into its own anti-Chinese games and make it abandoning military-technical cooperation with Russia, the Foreign Secretary said India's Strategic Partnership with Russia has very deep historic roots which provide stability, trust and confidence strong enough to navigate the complexities of the current world. "We have a global strategic partnership with the United States. Each of these relations stand on their own merits. All the major powers recognize fully India's tradition of an independent foreign policy", he said.
Speaking on Moscow's unease with Quad, Shringla said India's approach focuses on a free, open, inclusive and rules-based Indo-Pacific as it emphasizes on respect for sovereignty and territorial integrity of all nations in the region, peaceful resolution of disputes, avoidance of use or threat of use of force, and adherence to international laws, rules and regulations.
"India does not see the Indo-Pacific Region as a club of limited members nor as a new theatre for geostrategic contestation. It includes all nations in this geography as also others beyond who have a stake in it aimed at Security and Growth for All in the Region (SAGAR)", he said.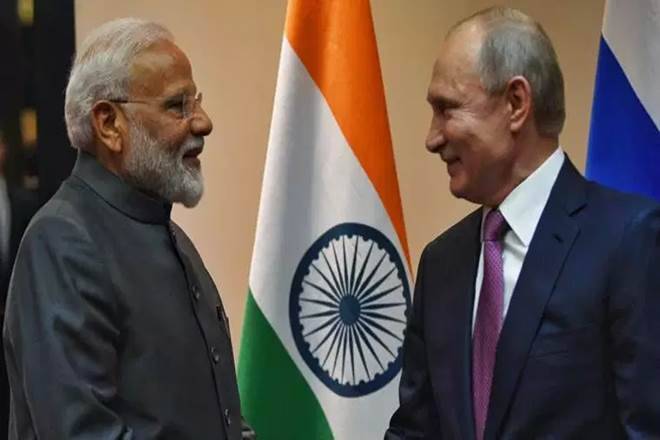 With respect to Quad, as vibrant and pluralistic democracies with shared values, India, US, Japan and Australia have collectively affirmed the importance of maintaining a free, open and inclusive Indo-Pacific. India remains committed to upholding the rules-based international order, underpinned by the rule of law, transparency, freedom of navigation in the international seas, respect for territorial integrity and sovereignty and peaceful resolution of disputes. They are aimed at advancing the security and the economic interests of all countries having legitimate and vital interests in the region, he said.
He also spoke on the emerging situation in Afghanistan and said sll efforts must be made to preserve the gains Afghanistan has made in the past two decades. It is for this reason, India has always supported an Afghan-led, Afghan-owned and Afghan-controlled peace process, he reiterated.
Speaking on the active role of India and Russia in the fight against Covid-19, Shringla said India-Russia cooperation in the fight against Covid-19 has reinforced the traditional bonds of friendship between our two countries.
On the changes in channels of diplomacy following the pandemic, India's Foreign Secretary said meetings via video-conference have provided an effective solution to the challenges posed by the pandemic which forced us to maintain physical distance from each other. More and more people and organizations are moving towards remote meetings and conferences. However, as far as diplomacy is concerned, he said that there is no replacement for the physical human contact and in-person communication. The traditional methods of diplomacy, both bilaterally as well as multilaterally, will be resumed as soon as the situation normalizes, he concluded.
The entire interview can be read here.