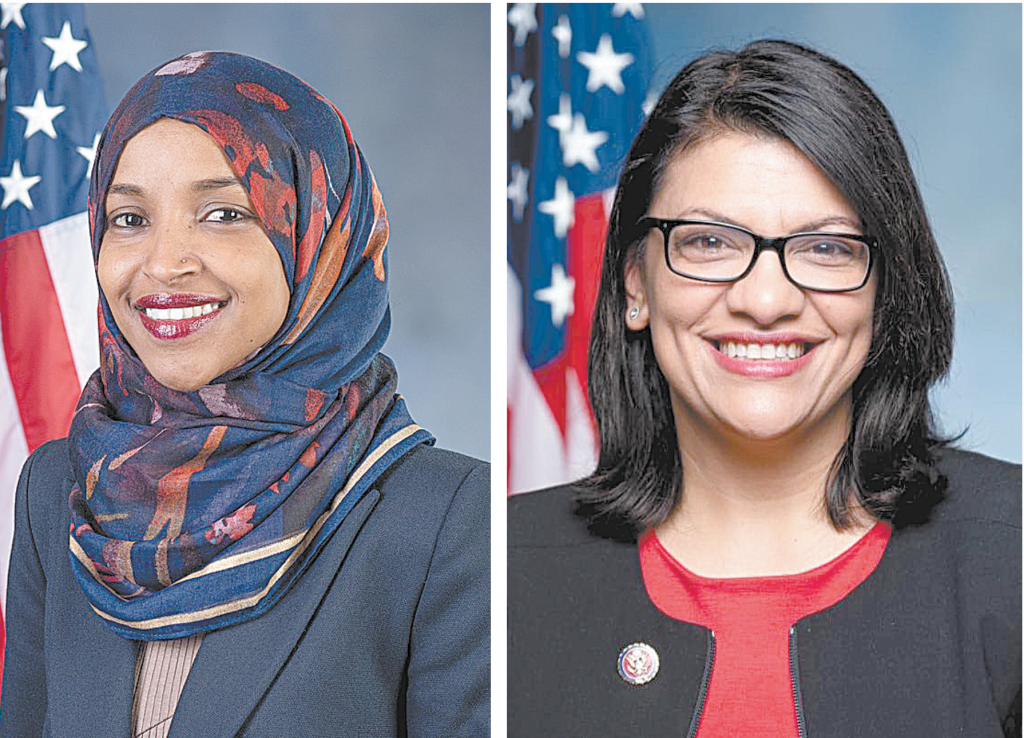 On the eve of the 20th anniversary of the 9/11 terror attacks that took the lives of over three thousand Americans, Democratic party Congresswomen Ilhan Omar, Rashida Tlaib a resolution claiming Muslims were the real victims of this attack, reports Jihad Watch.
Congresswoman Ilhan Omar had once famously said, "Some people did something", which clearly meant that she did not hold the Islamist Jihadists who carried out this suicide attack and maybe it was a conspiracy hatched by Americans.
As per information posted on U.S. Representatives Pramila Jayapal (WA-07) official government website a Congressional Resolution was introduced to acknowledge the hate, discrimination, racism, and xenophobia that Arab, Muslim, Middle Eastern, South Asian, and Sikh communities across America continue to experience two decades after the September 11 attack.
"We must fully condemn all manifestations and expressions of racism, xenophobia, discrimination, scapegoating, and ethnic or religious bigotry while also finally acknowledging the climate of hate that Arab, Muslim, Middle Eastern, South Asian, and Sikh communities have experienced in the two decades since September 11, 2001," said the Congresswomen Jayapal who is known for her Hinduphobic rhetoric.
The resolution, introduced by Ilhan Omar who is a rabid anti-semite and her ultra-liberal cohorts, reads:
The resolution puts forward a series of recommendations to support those affected by the hateful profiling and targeting that has occurred during the 20 years since the September 11 attack. This includes:
– Creating an interagency task force to work with community-based organizations to review these government policies, investigate and document their impact, and dismantle those policies which continue to profile and unfairly target these communities.
– Holding hearings by congressional and civil rights bodies to explore the findings and recommendations of this interagency task force in consultation with and centering community-based organizations.
– Allocating resources to community-based organizations outside and independent of law enforcement that center the experiences and demands of Arab, Muslim, Middle Eastern, South Asian, and Sikh communities to support the needs of victims of hate and state violence, including language support, mental health, comprehensive support, system navigation, and crisis response and recovery.
– Calling on the Secretary of Health and Human Services, the National Institute of Health, and the National Science Foundation to work together to study the impact of hate, government targeting, and profiling on physical and mental health.
A while back Somali-born United States Congresswoman from the state of Minnesota, with the support of more than two dozen members of Congress belonging to the Democratic party demanded that the Joe Biden Administration and the State Department create a special envoy to fight Islamophobia.
(Source: The Commune)