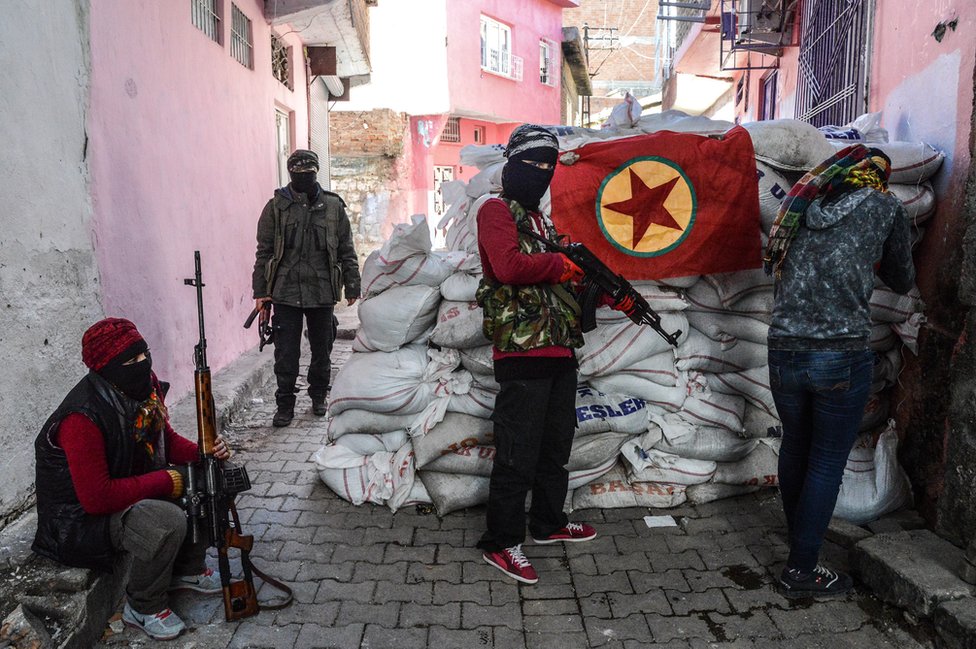 President Recep Tayyip Erdogan said Monday that Turkish forces had killed a top Syrian Kurdish commander during an offensive in neighbouring Iraq. He called the deceased commander, Sofi Nurettin, a Syrian-born "terrorist." Erdogan said Nurettin had served as the PKK's top military commander in Syria.
The Turkish army last month launched a new ground and air offensive against militants named 'Operation Claw Lightning'. The operation continues against the PKK and this week's operation was a part of it, says Turkey.
Turkey launched another operation in February against PKK rebels holed up in the northern Iraqi region of Dohuk. That raid created controversy because it was designed in part to rescue 12 Turkish soldiers and an Iraqi held captive by the PKK in a cave.
The PKK is listed as a terror group by Ankara and many other countries. The Kurdistan Workers' Party or PKK is a Kurdish political organization which indulges in an armed guerrilla movement in order to reach its goal of an independent Kurdish state.
The PKK has historically operated throughout Greater Kurdistan, but is now primarily based in the mountainous Kurdish-majority regions of southeastern Turkey and northern Iraq. The PKK also seeks autonomy and increased human rights for Kurds within Turkey.
Since 1984, the PKK has been involved in the Kurdish–Turkish conflict, utilizing guerrilla warfare against Turkish forces. The Turkish army regularly conducts cross-border operations and air raids against PKK bases in northern Iraq.