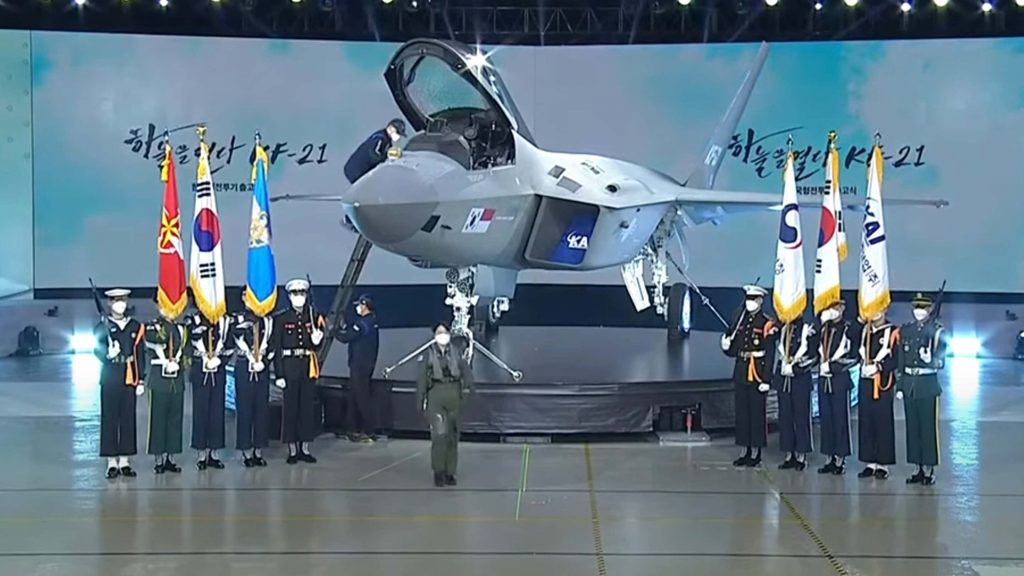 South Korea on Friday (9th April) unveiled a prototype of the country's first indigenous fighter jet. The gray-colored jet, named KF-21 Boramae, was showcased at a rollout ceremony held at the Korea Aerospace Industries headquarters in the southern city of Sacheon.
The launch event comes more than five years after South Korea began the 8.8 trillion-won (US$7.9 billion) program to replace the Air Force's aging fleet of F-4 and F-5 jets in late 2015.
Inaugurating the prototype, President Moon Jae-in called the rollout an "opening of a new era" in independent national defense and said that the new aircraft will become the backbone of the South Korean Air Force. He said that the rollout was a "landmark" moment in the history of the aerospace industry.
Friday's event was attended by Moon and other government and military officials, as well as representatives from Indonesia, a partner for the development project, led by its Defense Minister Prabowo Subianto.
80 KF-21 units by 2032
Dubbed a 4.5-generation fighter, the KF-21 plane is not a stealth aircraft, but officials said they will continue research for a possible conversion with additional features in the future.
With a maximum payload of 7,700 kilograms, the new warplane will have 10 pods for air-to-air missiles and other weapons, capable of flying at 2,200 kph with a flying range of 2,900 km.
The first flight test is scheduled for 2022, with the entire development set to be completed by 2026.
When the development is complete, South Korea will become the 13th country to have developed its own combat plane.
South Korea military plans to put 40 units into operation by 2028 and another 80 units by 2032.