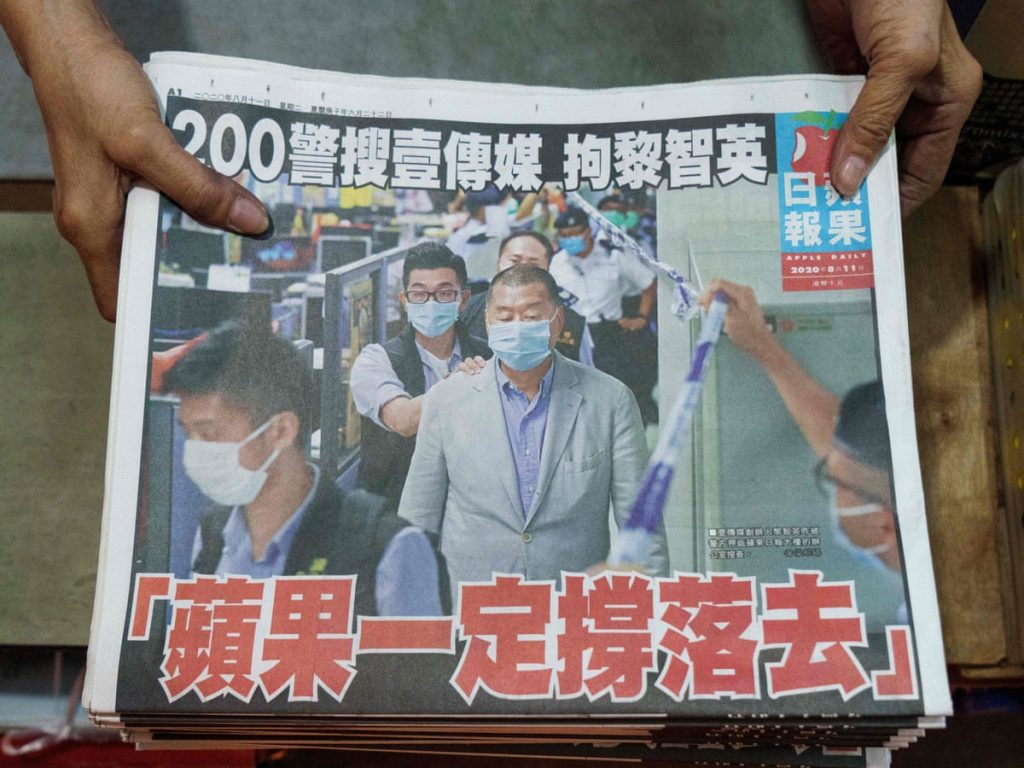 On 18 June, Hong Kong police charged the chief editor and chief executive of pro-democracy newspaper Apple Daily with the collusion of foreign forces. After the owner Jimmy Lai's arrest last August, employees of Apple Daily have been subjected to harassment by the pro-China administration of the island. Reuters reported, around 500 police personnel raided the media outlet, and a total of five executives were arrested "on suspicion that dozens of its articles violated Hong Kong's new security law."
On Monday, HK authorities froze the company's assets under a national security law, an advisor to jailed owner Jimmy Lai told Reuters. Next Digital, publisher of the top-selling 26-year-old newspaper, said that it would discuss with the board on how to move forward after its lines of credit were frozen. Apple Daily has said the freezing of its assets had left the pro-democracy newspaper with cash for "a few weeks" for normal operations.
Chief Editor Ryan Law, 47, and Chief Executive Cheung Kim-hung, 59, were denied bail on Saturday after being charged with collusion with a 'foreign country'. Three other executives were also arrested on Thursday when 500 police officers raided the newspaper's offices, drawing condemnation from Western nations, global rights groups and the U.N. spokesperson for human rights. The three are still under investigation but were released from police detention.
Island's authorities are also prosecuting three companies related to Apple Daily for alleged collusion with a foreign country and have frozen HK$18 million ($2.3 million) of their assets.
In April, Jimmy Lai was sentenced to 14 months for instigating and funding pro-democracy protests. His newspaper and company has come under increasing pressure since owner and Beijing critic Lai, who is now in jail, was arrested under the national security law last August and has since had some of his assets frozen. HK Police have said dozens of Apple Daily articles were suspected of violating the national security law, the first case in which authorities have cited media articles as potentially violating the legislation.
The UN, US, UK and many other countries have criticized the high-handedness of the island's administration on Apple Daily. A UN human rights spokesperson said the harassment of Apple Daily "sends a further chilling message for media freedom". China's Foreign Commissioner's Office asked the "external forces" to "keep their hands off Hong Kong" issues. Hong Kong and Chinese officials have said press freedom cannot be used as a "shield" for those who commit crimes, and slammed the criticism as "meddling."