It is important to acknowledge the shared cultural and traditional values along with maintaining healthy trading and strategic alliance that can benefit the two neighbours.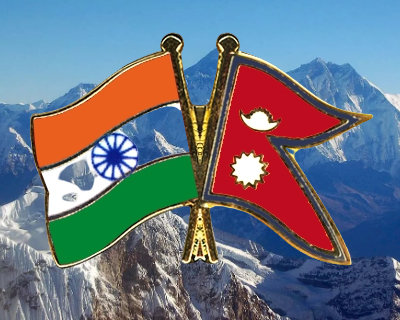 Nepal is a preeminent neighbour of India and plays an important role in its evolving history, culture, tradition, economic engagement, development, and policy-making. Religious similarity proves India and Nepal have accords in relevance to Hinduism and Buddhism. Both countries share unfurled boundaries and signed the significant India-Nepal Treaty of Peace and Friendship in 1950 which reveals the cavernous grasp among them in property, business, movement, weapons, and residence.
Furthermore, Nepal nourishes India with a perennial river system increasing the hydropower potential of the country. Many Indian visit Neapl considering it a holy pilgrim site involving the Buddhist and Hindu religions. The bilateral relationship between India and Nepal proves the unwavering commitments regarding peaceful coexistence, equality, sovereignty and various treaties.
India is the leading development partner of Nepal. India is providing strong support and solidarity to Nepal in forming a constitution through the elected constituent assembly and other reconstruction efforts. The recent development includes the Arun-3 Hydroelectric project (900MW) in 2019, in which the government agreed to an investment of ₹1236 crore in the Arun River in Eastern Nepal. The Government of Nepal and Sutlej Jal Vikas Nigam (SJVN) Limited signed an MoU to accomplish Build Own Operate and Transfer (BOOT) in 2008 for around 3 decades. India proposes the satellite-based establishment of the Indian Institute of Technology (IIT) in Rupandehi, Nepal. Different multilateral partnerships are shared by India and Nepal such as the Non-Aligned Movement, SAARC (South Asian Association for Regional Cooperation), BIMSTEC (Bay of Bengal Initiative for Multi-Sectoral Technical and Economic Cooperation), etc. In 2010, an MoU on railway infrastructure development at five points was signed along the Nepal-India border. Also, India is Nepal's largest trading partner providing transit facilities to Nepal for the third country trading leading to huge investments in Nepal by the public and private sectors.
An untarnished happening took place last month revealing that two large shilas were sent to Ayodhya from Nepal's place of salivation popularly known as Muktinath at the bank of river Gandaki. At Ram Mandir in Ayodhya, the statue of lord Rama and Sita will be developed from these unique rocks. The fetish is expected to be ready by next year. The shilas are also called Saligram which are the depiction of lord Vishnu. According to Hindu Mythology, Sita was from Nepal and was the daughter of King Janak whereas Rama was from Ayodhya. The supreme god got married and the devotees celebrate their wedding on the fifth day of Shukla Paksha in Nepal usually by the end of every year.
It has been informed that the two shilas are around 6 feet tall and 4 feet wide. These rocks will be used to carve out the statue of Rama Lalla and will be initiated in the authentic sanctum sanctorum. Even the statue of Sitaji will also be carved out along with Ram Lalla from these rocks. The shila puja has also taken place and the weight of these rocks is around 18 tons and 12 tons.
Seeking the pieces of information above, it is important to understand the relevance of neighbouring countries and also acknowledge the cultural and traditional values. In addition to this, maintaining healthy trading and strategic alliance can immensely benefit the two neighbours.  
(The author is a PhD Research Scholar (Psychology) and a Health and Counselling Psychologist. The views expressed are the author's own)