India and Canada's all-around cooperation in various sectors can mask the niggling issues between the two. As India's energy needs increase day by day, Canada can serve as a reliable energy source.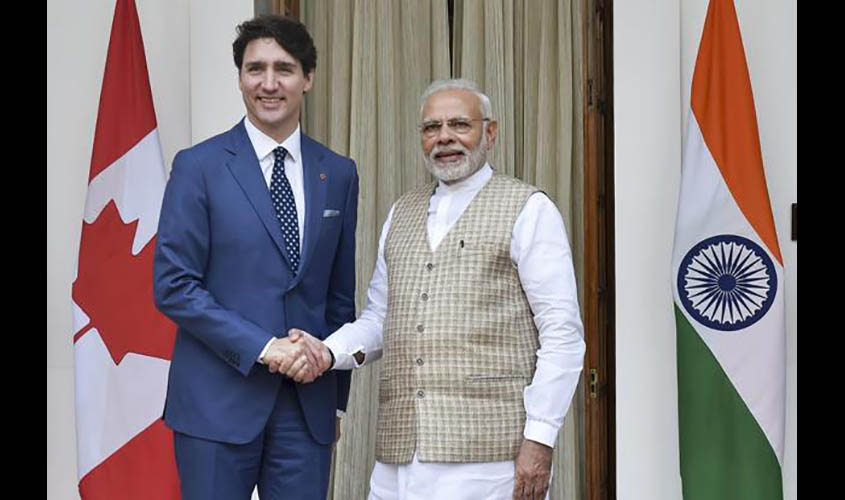 Recently Candian FM's visited India for a continued reset in India-Canada ties after a freeze between 2020-2022. Freeze was over a number of issues including attacks on Indian-origin people and establishments by Khalistani groups in Canada, Canadian comments over India's farmer protests and India's cancellation of diplomatic talks in response.
In 2022, New Delhi objected to Canada permitting a Khalistani secessionist "referendum" and hit back with an advisory against travel in Canada that warned against hate crimes. Apart from encouraging investment from Canadian funds, both countries look forward to the 'Early Progress Trade Agreement (EPTA)' as a first step towards the 'Comprehensive Economic Partnership Agreement (CEPA)'.
The issue of Khalistani activities in Canada, which has contributed to the strained relationship between Canada and India, was not addressed in any official statements.
As India's economy grows, its strategic importance will only increase, providing a greater opportunity for Canada and India to strengthen their relationship. Both countries share a suspicion of China and are seeking to expand trade ties, improve supply chain resilience, and encourage greater exchange of people between their countries.
What is Canada's Indo-Pacific Policy? 
Canada released a new Indo-Pacific strategy, focusing on four regions: China, India, the North Pacific (Japan and Korea), and ASEAN. The Indo-Pacific region is home to the largest diaspora in Canada, with 1 in 5 Canadians having family ties to the region and 60% of Canada's international students. The strategy contains strong words on China's challenge to the international rules-based order and human rights while expressing a positive view of India's shared tradition of democracy and pluralism.
However, Canada also acknowledges its dependence on China as its main export destination and recognizes the need for cooperation with China on issues such as climate change and health.
How are India- Canada Relations?
Political: India and Canada share commonalities in Parliamentary structure and procedures. After the general election in October 2019, Mr Raj Saini, MP from the House of Commons has been appointed as the Chair of the Canada-India Parliamentary Association. In India, Canada is represented by the High Commission of Canada in New Delhi. India is represented in Canada by a High Commission in Ottawa and by consulates in Toronto and Vancouver.
Economic: Bilateral trade between India and Canada stands at USD 6.4 billion in 2020. In 2021, India was Canada's 14th-largest export market and 13th-largest trading partner overall. More than 400 Canadian companies have a presence in India, and more than 1,000 companies are actively pursuing business in the Indian market. Indian companies in Canada are active in fields such as Information Technology, software, steel, natural resources and banking sectors.
India's exports to Canada include pharma, iron and steel, chemicals, gem and jewellery, nuclear reactors and boilers. Canada has one of the world's largest resources of uranium, natural gas, oil, coal, minerals and advanced technologies in hydropower, mining, renewable energy and nuclear energy.
Science and Technology: Primary focus has been on promoting Industrial R&D (Research and Development) and the development of new IP (Intellectual property) processes, prototypes or products. Department of Biotechnology under the IC-IMPACTS program implements joint research projects in health care, agri-biotech and waste management.
IC-IMPACTS (the India-Canada Centre for Innovative Multidisciplinary Partnerships to Accelerate Community Transformation and Sustainability) is the first, and only, Canada-India Research Centre of Excellence. Department of Earth Science and Polar Canada has started a programme in India for the exchange of knowledge and scientific research on Cold Climate (Arctic) Studies.
Hence, the growing economy of India offers immense opportunities to the consumer population of Canada. The G-7 country has an advanced and resource-rich economy which will be a good relationship for India to uphold. India-Canada cooperation in the energy sector is something that should be explored further. India's energy needs are increasing day by day, and Canada can serve as a reliable energy source.