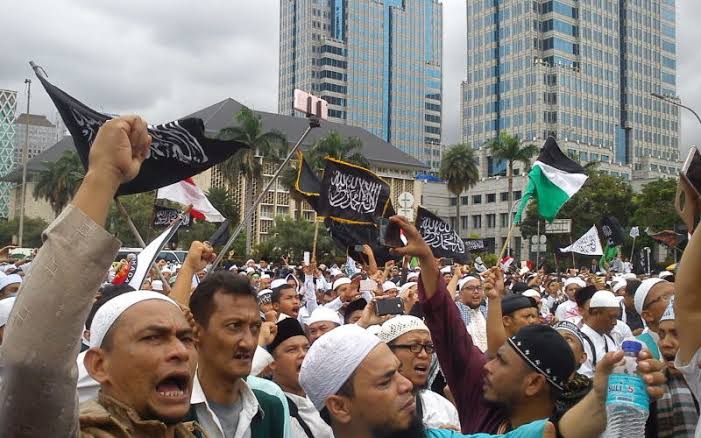 Islamic terrorism cells in Indonesia continue to spread radical messages, actively seeking new recruits and plotting their next attacks, country's senior counter-terrorism official has said.

In an exclusive interview with Channel News Asia (CNA), the National Counter Terrorism Agency's (BNPT) director for enforcement, Eddy Hartono said although there has been no major terrorist attack during the pandemic, terrorism cells in Indonesia "are not sitting back and relaxing."

"They are actively recruiting, spreading their ideology, raising funds and conducting training," the Brigadier General said, adding that the only thing that has slowed during the pandemic is the sending of militants to join the ranks of the Islamic State in Iraq and Syria. Hartono further said that these terror cells are indeed planning attacks on security officials, state institutions, military and the police.

Terrorism cells have also raised funds directly from the public through thousands of charity boxes on the pretext of donations for natural disasters, social aid as well as COVID-19 relief efforts. "The threat (of a terrorism attack) is omnipresent with or without the pandemic," Hartono said.

He said from some of the suspects arrested, authorities learned that terrorists have been shifting their targets, plotting attacks against security and government officials instead of ordinary civilians. "As soon as they conducted the planning, we detected them and contained the threat," he said.

The police's counter-terrorism unit Densus 88 arrested a total of 232 people last year for alleged involvement in terrorism activities. In 2019, authorities arrested a total of 275 terrorism suspects.

However Islamic clerics known to spread hate have huge support across the country. Earlier this month, influential cleric Abu Bakar Bashir, the co-founder and leader of Jamaah Islamiyah, a group accused to have been behind some of Indonesia's deadliest terrorism attacks including the 2002 Bali bombing was released from prison.

In November 2020, Islamic cleric Rizieq Shihab who had earlier demanded 'Sharia rule' returned from self-exile in Saudi Arabia and declared plans for a "moral revolution" in Indonesia. His return was marked by riots and incidents of violent clashes with the police. Clashes between his supporters and police have left six people dead who the police say were shot in self defence. Shihab is the founder of the Islamic Defenders Front (FPI) which aims to Islamise the politics of the country, bring 'Sharia Law' and also cleanse Indonesia of non-Islamic influences.

The Islamic Defenders Front in the past has indulged in vandalising nightspots, moral policing on streets, stoning of Western embassies and attacking religious minorities on one pretext or the other. The front wants Sharia law to be applicable to all of Indonesia.