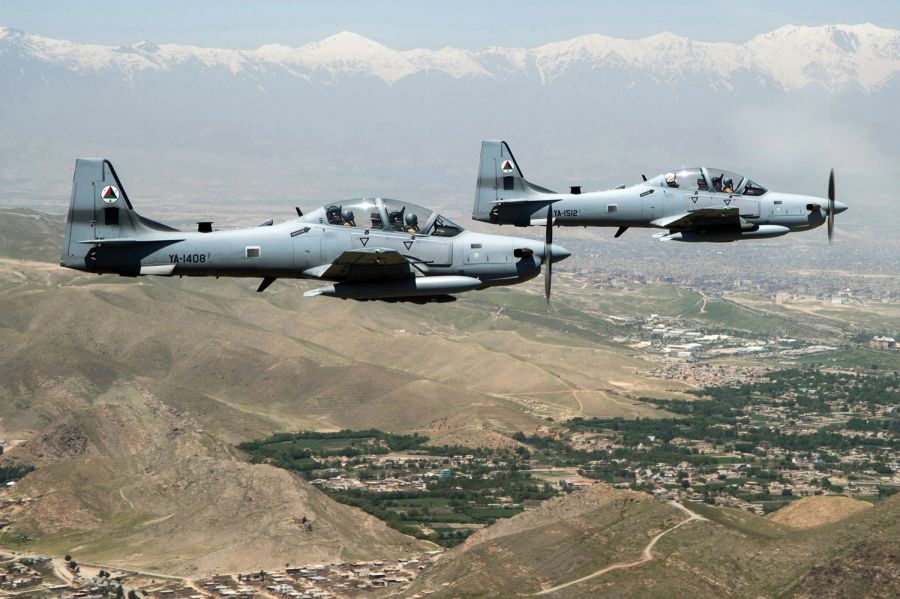 Afghan First Vice President Amrullah Saleh tweeted on Thursday that "Pakistan air force has issued an official warning to the Afghan Army and Air Force that any move to dislodge the Taliban from Spin Boldak area will be faced and repelled by the Pakistan Air Force."
He further claimed that 'Pak air force is now providing close air support to Taliban in certain areas". His claims were corroborated by news reports that an attack operation against Taliban targets by three Afghan Air Force (AAF) A29 aircraft in Spin Boldak, Kandahar was aborted on Thursday after "receiving warning" from the Pakistani military.
Afghan publication TOLO News reported that a 'conversation copy' sent to its offices by government sources shows that the AAF was warned that they are getting "close to the border (with Pakistan)." Besides, an Afghan military official claimed that they were warned not to get closer than 18 kilometers to the international border point in Chaman and Spin Boldak.
TOLO News reported that military aircraft should not get closer than 10 nautical miles (18.5 kilometers) to another country's border when conducting an operation, based on international laws.
Butressing his claims, Amrullah Saleh further tweeted that "If anyone doubts my tweet on Pak Air Force & Pak Army warning to d Afg side not to retake Spin Boldak I am ready to share evidence through DM. Afghan aircrafts as far as 10 kilometers frm Spin Boldak R warned 2 back off or face air to air missiles. Afg is too big to be swallowed", he warned Pakistan.
But Pakistan's Ministry of Foreign Affairs in a statement said referring to the Afghan warning that it took "necessary measures within its territory to safeguard our own troops and population."
"We acknowledge Afghan Government's right to undertake actions on its sovereign territory," the statement said. "However, as alleged by the Afghan Vice President, Pakistan Air Force never communicated anything to the Afghan Air Force.
Taliban fighters had claimed earlier this week that that they had seized control of the Spin Boldak crossing area between Afghanistan and Pakistan. Videos posted on social media showed the Taliban's white flag flying in place of the Afghanistan's national flag above the Friendship Gate (Pak-Afghan border).