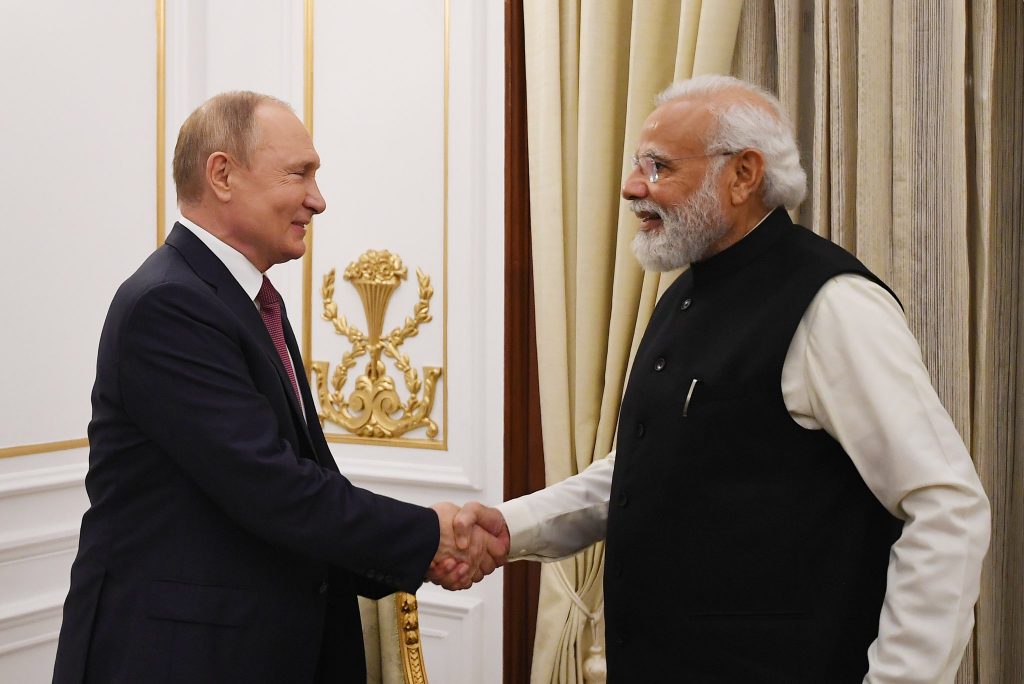 The leaders of India and Russia underscored the need for greater economic cooperation and emphasized on new drivers of growth for long term predictable and sustained economic cooperation. 21st India – Russia Annual Summit which saw the participation of the premiers of the two countries, Russia President Vladimir Putin and Indian Prime Minister Narendra Modi, appreciated the success story of mutual investments and looked forward to greater investments in each others' countries.
The leaders discussed regional and global developments, including the post-pandemic global economic recovery, and the situation in Afghanistan. They agreed that both countries share common perspectives and concerns on Afghanistan and appreciated the bilateral roadmap charted out at the NSA level for consultation and cooperation on Afghanistan.
The two leaders noted that both sides shared common positions on many international issues and agreed to further strengthen cooperation at multilateral fora, including at the UN Security Council. President Putin congratulated Prime Minister Modi for India's ongoing non-permanent membership of the UN Security Council and successful Presidency of BRICS in 2021. Prime Minister Modi congratulated Russia for its ongoing chairmanship of the Arctic Council.
The Joint Statement titled India-Russia: Partnership for Peace, Progress and Prosperity covers the state and prospects of bilateral ties. Coinciding with the visit, several Government-to-Government Agreements and MoUs, as well as those between commercial and other organizations of both countries, were signed in different sectors such as trade, energy, science & technology, intellectual property, outer space, geological exploration, cultural exchange, education, etc. This is a reflection of the multifaceted nature of our bilateral partnership.