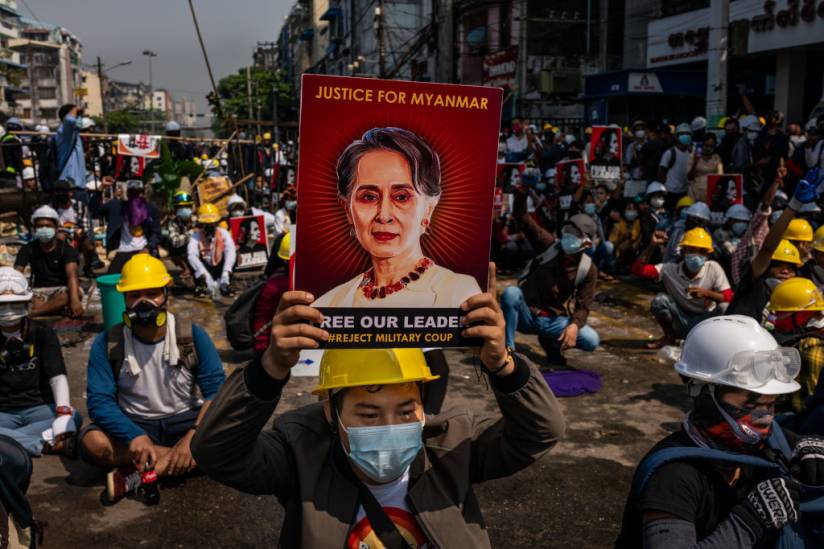 India has officially responded to the news about a special court in Myanmar's capital sentencing Aung San Suu Kyi to four years in prison. In response to a media query, MEA's spokesperson Arndam Bagchi said that India is disturbed at the recent verdicts.
"As a neighbouring democracy, India has been consistently supportive of the democratic transition in Myanmar. We believe that rule of law and the democratic process must be upheld", he said.
Noting that any development that undermines the democratic process and accentuates differences is a matter of deep concern, the MEA spokesperson said that India hopes that keeping the nation's future in mind, efforts should be made by all sides to advance the path of dialogue.
On Monday, a special court found Aung San Suu Kyi guilty of incitement and violating coronavirus restrictions and sentenced her to 4 years in prison. The sentencing was the first in a series of cases in which the 76-year-old Nobel laureate is being prosecuted since the army seized power on Feb. 1, preventing her National League for Democracy party from starting a second five-year term in office. The verdict in another case against her is expected next week.