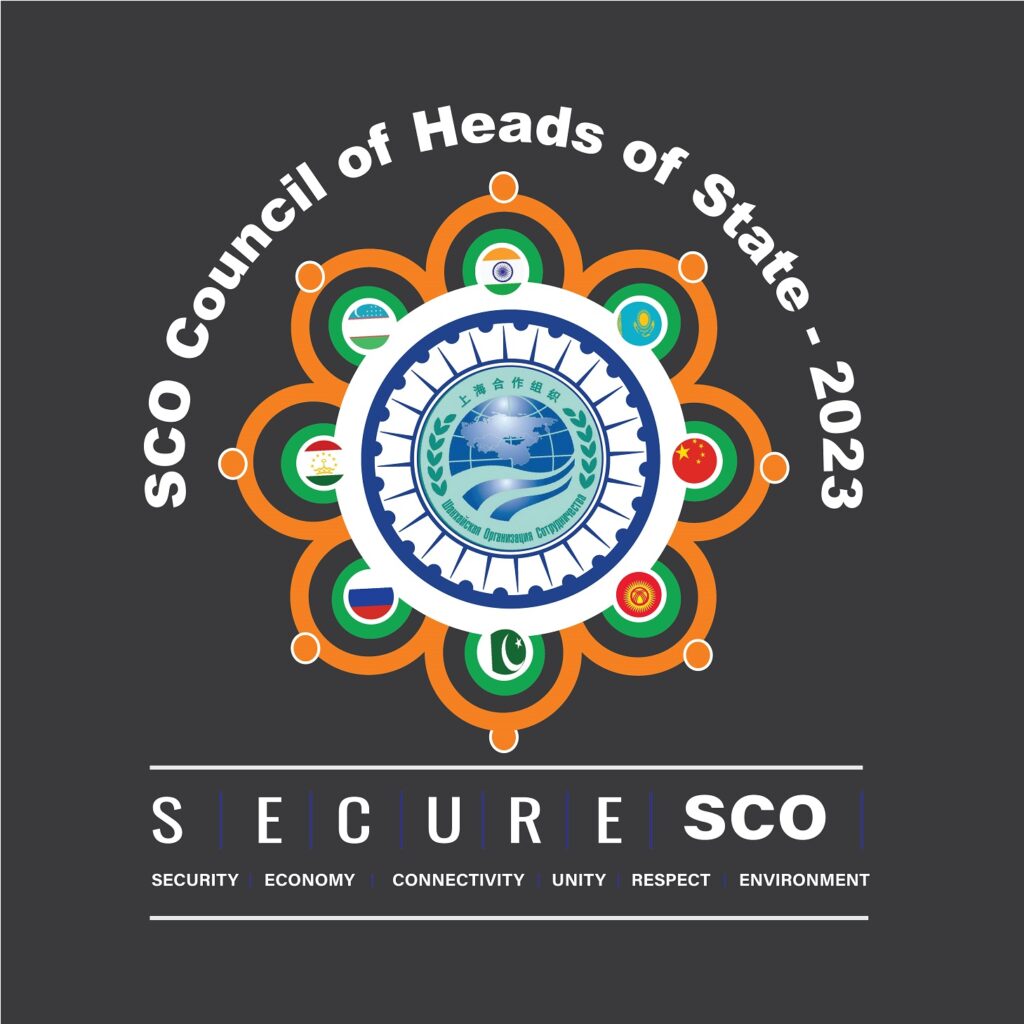 The annual Summit of the Shanghai Cooperation Organization will be held virtually this year. India is the chairperson this year and earlier there were preparations to hold a Summit in Delhi in July. But a sudden change in plan occurred and following a decision taken by the Government, the MEA announced this on their https://mea.gov.in/bsite.This year's theme for the summit is 'Towards a SECURE SCO'. The acronym 'SECURE' was introduced by the PM in 2018 and focuses on Security, Economy, Trade; Connectivity; Unity; Respect for Sovereignty and Territorial Integrity; and Environment.
This sudden change of plan has left many observers flabbergasted and they have tried to make some understanding of it. Many articles have been written to decipher what led to this change a month before the Summit was supposed to happen. But there was no reason given by the MEA. In fact, sources stated that this was a last-minute change and was made instantly to speed up the communication between other SCO nations and invitees.
Some interesting aspects that might have led to this situation include the recent International Criminal Court (ICC) ruling against the Russian President by issuing an arrest warrant for his role in the Ukrainian crisis. However, India is not a party to the Roman Statute or recognises the ICC. Regardless of that, the West has continued to make noises around India's diplomatic stance towards the Ukrainian crisis and some observers feel this is nothing but a type of balance to accommodate the West as well.
It is important to note that the ICC ruling was a few months ago and that did not make any difference in India's position to address this issue. The summit was on track to happen in person. But now, there will be a virtual Summit in July.
Another exciting aspect that comes into play is that the Indian Prime Minister, Narendra Modi has a busy travel schedule as well. An important visit to the United States of America from 19th June to 24th of June where he will be personally hosted[1] by US President Joe Biden. Another visit is on the cards as the PM is scheduled to attend France's Bastille Day military parade on the 14th of July on the invitation[2] of French President Emmanuel Macron. This visit, however, has particularly been underplayed due to various political developments President Macron is facing right now. But regardless, this trip will continue without any changes for now.
In the Hindu article, another aspect that was raised was the absence of confirmation by a few SCO leaders, including Pakistan and China. China also did not attend the G20 meeting in Kashmir and called it a 'disputed region'[3] with Oman, Egypt, Turkey, Saudi Arabia and Indonesia also choosing not to attend. Given the kind of approach to this particular summit and the cold response from some SCO leaders, it's possible that India initiated the idea to make this a virtual Summit and not a meeting in person. The change of strategy makes it easier for countries to limit their excuse for geographical locations or other issues that might be used to not attend this summit.
Given the kind of speculation around, it is important to note that India is handling the chairmanship of both the G20 and the SCO summit. So keeping track of the busy schedule as well as preparing for the elections next year, India perhaps made this move to end the SCO summit properly. They have already pushed the inclusion of many other nations to diversify the organisation in order to show the West that the SCO isn't some rabble-rousing organisation that the Russian allies call out for NATO. But these are not important enough to stress. What's important to note is that the Indian government is continuously engaging with international allies on important topics that concern the entire world. It is no surprise that India is often seen as the 'voice of the Global South'[4] as remarked by the PM of Papua New Guinea recently.
---
References:
[1] Suhasini Haidar, "Government drops plans to host SCO summit in Delhi, will now be in the virtual format" ( New Delhi: The Hindu, 2023)
[2] Staff Report, "India's PM Modi to join Macron for France's Bastille Day military parade" ( Paris: France24, 2023)
[3] Snehesh Alex Philip, "After China, Saudi Arabia, Turkey, Egypt & Oman skip G20 tourism meet in Kashmir" ( Srinagar: The Print, 2023)
[4] Parma Sinha Palit, "A G20 presidency to build Brand India as a champion of Global South" ( India: the Interpreter: Lowly Institute, 2023)