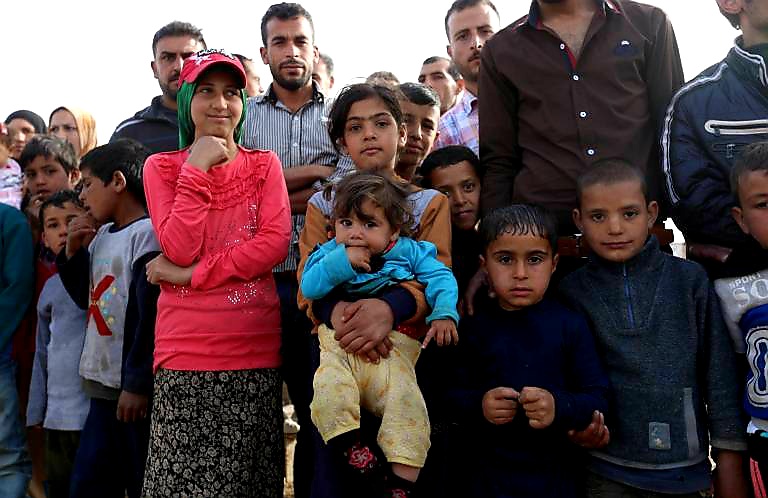 It is estimated that more than 6 million children have been brutally affected by the violent conflict zone of Syria and our children, and are in dire need of humanitarian assistance. This paper provides a critical analysis of the status of child refugees from Syria. Syria became one of the most dreadful conflict zones as a result of the wave of the Arab spring. A peaceful uprising turned conflict has left more than 360000 people dead, devastated cities, and created more than 5.5 million refugees who were externally displaced. If we include the internally displaced refugees of Syria, there are around 13 million people who are in need of urgent humanitarian aid.
Ironically more than half of the externally displaced Syrians are children or child refugees, and more than 2 million are facing critical vulnerabilities. The political instabilities of the Bashar Al Assad regime fizzled out as a result of the adverse economic ramifications that occurred over a period of 10 years (2002-2012)and led to a civil war and a popular uprising, leading finally to the Islamist extremists and ISIS( Islamic State of Iraq and Syria taking over the fight and Annexing most parts of Syria by the end of 2014. Most refugees sought shelter in the neighbouring middle-eastern countries (93% of refugees are settled in neighbouring countries such as Lebanon, Jordan and Turkey) and followed by the EU (European Union) countries such as Germany, Sweden, Hungary, France, Belgium etc.
The situation and conditions of the Syrian refugees who are settled in the neighbouring countries have become very hostile for their daily survival, as they have been exploited as daily wage workers, drenched into the vicious circle of prostitution and human trafficking of which, most victims are children. Comparatively in the European Union countries, the situation is far better, but issues such as racism, cultural superiority and alienation often sprout up between native Europeans and the Syrian refugees which in turn have sporadic ramifications on the children.
International institutions such as UNOCHA ( United Nations Office for the Coordination of Humanitarian Affairs, UNHCR ( United Nations High Commission for Refugees ), ICRC( International Committee of Red Cross), and WHO (World health organization). UN World Food Program, European Union etc and Prominent NGOs like Ox Pham, Save The Children Forum, etc are working at the grassroots to provide humanitarian aid, and also Prominent countries like the USA, UK, Norway, Iran, Israel, Turkey, Serbia, Russia, and other countries are also involved in the activities of providing humanitarian aid. To the extent of the examination of facts, data, events and incidents, the humanitarian aid to the Syrian child refugees has several faults and has turned out largely futile, despite the efforts and monetary inputs that have been pumped in, has only resulted in a fragile success story. Institutional frameworks, reform measures and structural and functional changes are needed in order to ameliorate and rectify the situation and the status of the child refugees of Syria.
Syrian people and society are perhaps the most devastated community ridden by the vicious civil, military, political, geopolitical and strategic turmoil which has caused catastrophic ramifications for the externally displaced refugees of Syria. But perhaps the most neglected and vulnerable section of the Syrian refugee population is its children. From the above analysis of humanitarian aid assistance, from international organizations and individual nation-states, we find no special mention of children's livelihood requirements and support structures, specialized healthcare facilities and paediatrician care in most neighbouring countries of Syria.
The threat of endemic and contaminating diseases among children is on an upsurge due to the lack of proper immunization or vaccines, unfortunately, this doesn't even find proper coverage in the global media houses. When it comes to providing proper education facilities and primary education and training the global NGO network, international organization and domestic countries of host refugees is festered with a range of chronic structural issues. This phenomenal educational neglect has created oodles of vicious convolution and psychic ramifications in Syrian refugee children which are impacting their crisis further.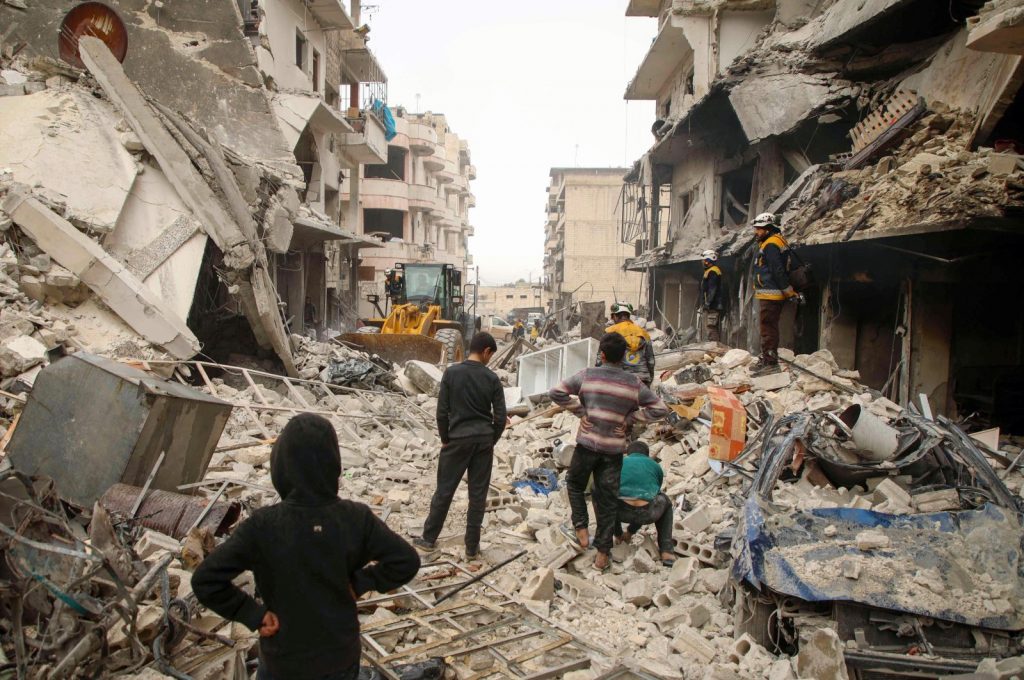 Alongside the educational and health issues of these children much deeper emotional and psychological phenomena of identity and culture is being endemically disturbing them. Cultural and religious fundamentalism fueled by the ethnic-identical quest is also on an upsurge. Fuel things up further these confrontations are being further fueled by the ideologies of global Jihad and political Islamism. Unfortunately, no organization or NGO is even able to diagnose and read these impulses from these children. While the host countries of refugees are well occupied in pandering to their domestic constituencies and giving rise to intolerant regimes, millions of Syrian refugees are on the verge of deportation specifically, from the EU countries. Now we can well imagine the dire and helpless state of affairs in Syrian child refugees in middle eastern countries and the EU, are facing.
Coming to the role of the global media houses of high reputation, negligible reports, stories, articles and editorials have appeared since 2011, (the beginning of the Syrian war) till date. Journalism and reportage have been totally unfair and have grossly reported the stories of these conflict-ridden children. Except for a few NGOs like Oxfam and Save the children not many individual NGOs have explicitly worked on children-related issues and the role of the IGOs (Inter-Government Organizations) is also not up to the mark in the child-specific issues. People have been streaming out of Syria into countries all over the surrounding regions and the world. The eight-year conflict has created the worst refugee crisis, and many humanitarian organizations are doing their best to help Syrian refugees, in the rehabilitation process. Hundreds of thousands of refugees from Syria have braved the treacherous seas to seek shelter in nearby countries.
"The fundamental deprivation of human rights is manifested first and above all in the deprivation of a place in the world which makes opinions significant and actions effective. Something much more fundamental than freedom and justice, which are the rights of the citizens, is at stake when belonging to the community into which one is born is no longer a matter of course and not belonging no longer a matter of choice… They are deprived, not of the right to freedom, but of the right of action: not of the right to think whatever they please, but of the right to opinions"–

Hannah Arendt, The Origins of Totalitarianism
The Syrian refugee issue and its children who were the victims of a catastrophic conflict zone are in need of a proper structural rehabilitation process. A forced migration over the years in Syria has constituted a distinct phenomenon of an unjustifiable traumatic population paradox under international public law, wherein returning back to their original homelands is almost ruled out. Many of their consequences are similar to those of arbitrary displacement and other practices involving the coerced and involuntary displacement of people from their homes, lands and communities.
The international community has repeatedly stated that forced migrations in our contemporary times are a gross violation of human rights, in particular the right to adequate housing. This statement recognizes that human rights are interdependent, indivisible and interrelated. In addition to being a violation of the prohibition on arbitrary or unlawful interference with the home, forced migrations too often result in other severe human rights violations, particularly when they are accompanied by forced relocation or homelessness Women and girls are particularly vulnerable to violence, including sexual violence, before, during and after an eviction, and Syria is no exception to this. There has also been a profound detrimental psychological impact on evictees, in particular children, who have been found to suffer both short- and long-term effects.
The emerging controversial nature of Syrian refugees
The fragmented and conflict-traumatized refugees of Syria are also portraying the tendencies of their inherited cultural baggage of highly parochial and misogynistic perspectives against women. In western European countries such as Germany, France and Denmark the crimes against women especially those who are dressed in revealing attires, have gone up. Crimes such as groping, stalking, and physical and sexual assault/rapes have been often reported accusing the refugee communities of west Asia, and the main community perpetrating these targeted crimes is the Syrian refugees.
The way in which the Syrian refugee crisis heading towards a catastrophic pitfall, tells us that it has entered the point of no return and with the global Islamist upsurge it is bound to resurrect itself in a series of vicious cycles.
(The author has an MA in International Relations)
References:
Hinnebusch, Raymond (2012). "Syria: From 'Authoritarian Upgrading' to Revolution?". International Affairs. (1): 95–113.
International Crisis Group (13 July 2011). "Popular Protest in North Africa and the Middle East (VII): The Syrian Regimes Slow-Motion Suicide" (PDF). Middle East/North Africa Report N°109. Archived from the original (PDF) on 25 July 2011. Retrieved 22 July 2011.
Landis, Joshua (2012). "The Syrian Uprising of 2011: Why the Asad Regime Is Likely to Survive to 2013". Middle East Policy.
Lawson, Fred Haley, ed. (1 February 2010). Demystifying Syria. Saqi. ISBN 978-0-86356-654-7.
Rashdan, Abdelrahman. Syrians Crushed in a Complex International Game. OnIslam.net. 21 March 2012. Retrieved 28 May 2012.
Van Dam, Nikolaos (15 July 2011). The Struggle for Power in Syria: Politics and Society under Asad and the Ba'ath Party. I. B. Tauris. ISBN 1-84885-760-8.
James Rosenou: World Politics