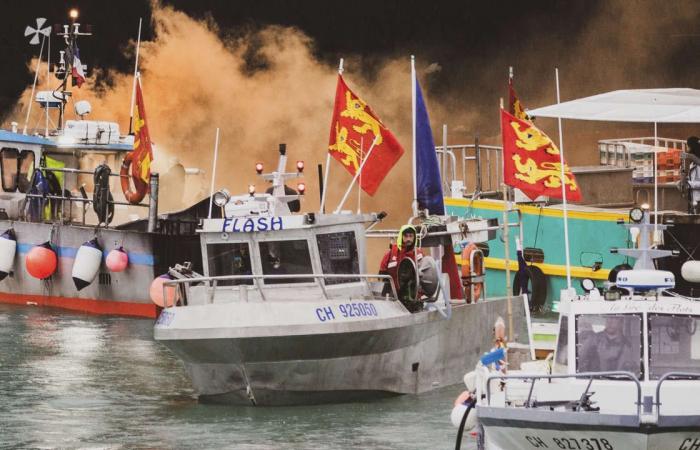 French fishing fleet owners have threatened the UK government with a two-week deadline to grant them licences to catch in the UK waters. They have threatened to block the Channel Tunnel and the ferry port of Calais, preventing imports from entering Britain after the deadline. The fight over fishing rights began after Jersey administration refused to grant fishing licences to 75 French fishing vessels to access its waters from 30 October.
French Prime Minister Jean Castex told the Parliament that the UK is not honouring the fishing rights agreement under the Brexit deal. The Prime Minister accused Britain of not respecting its own commitment. "Month after month, the UK presents new conditions and delays giving definitive licenses. This cannot be tolerated", he said. Furthermore, France has hinted at curbing the energy exports to Britain.
The row over fishing rights comes at a time when the UK is facing severe fuel shortage, increasing gas prices, and hoarding of daily essentials. The escalation followed signs of stockpiling of Christmas products such as frozen turkeys due to fears of empty shelves in Britain. The panic buying is followed by two weeks of chaos at the petrol pumps after forecourts ran dry of petrol and diesel because of a shortage of tanker drivers. Amid this, the threat from France to curb energy imports adds to conflict escalation.
France and the UK have been at loggerheads for several months over fishing permits in the Channel Islands. The French fishers have been protesting against the UK system, which requires the EU fishermen to prove prior fishing activities to gain fishing permits. Britain had countered these protests on the ground that the terms agreed in Brexit trade talks support the limited access to the Channel.
In this, the Jersey port had become the recent flash-point when the post-BREXIT regulations were implemented. According to the rules, 41 permits have been issued based on fishing history between 2017 and 2020 to French fishing vessels to operate in Jersey's waters. France responded, saying no such consultation about any new conditions affecting all boats has been agreed upon during Brexit transition talks.