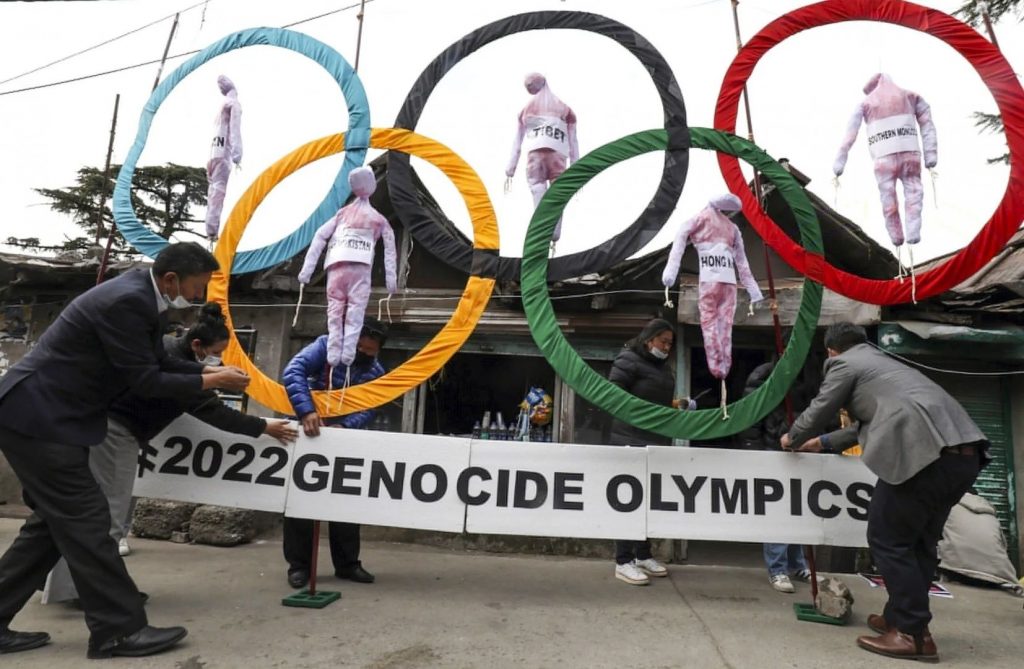 On Monday, White House Press Secretary Jen Psaki announced that the US had decided to stage a diplomatic boycott of the upcoming Olympics in China. The diplomatic boycott is over China's mass repressions of ethnic Uyghurs in the Xinjiang Uygur Autonomous Region. However, she clarified that this did not apply to the US athletes who can take part in the Games.
The call for boycotting the Winter Olympics in China has been voiced by leaders and organisations from Canada, Norway, and the United States as well as by representatives of about 200 human rights organisations around the globe.
A day after the US announcement, China promised to take decisive countermeasures. Addressing the media on Tuesday, Chinese Foreign Ministry Spokesman Zhao Lijian said that China will take decisive measures following the US diplomatic boycott of the Beijing 2022 Winter Olympics. Though he did not elaborate on the kind of measures, he pointed out that Beijing expresses its strong discontent and promised that his government would take decisive countermeasures.
"The US actions seriously violate the principle of political neutrality regarding athletics and sports established by the Olympic Charter," said  Zhao Lijian. He further said that the Winter Olympic Games is not "a stage for political shows or schemes" and accused the US move to be based on distorted facts which was nothing more than self-deception.
China 'sportswashing' human rights abuses
Demands for some form of boycott of the Beijing Games have been expressed for more than a year now. Coalition of human rights activists have been calling on athletes to boycott the Games and put pressure on the IOC.
In April 2021, Tibetans in exile in Dharamsala, India, protested the holding of the 2022 Winter Olympics in Beijing. A U.S. State Department spokesman in March 2021 had suggested that an Olympic boycott over China's rights abuses was a possibility. Critics say that the 2022 Winter Olympics is being used by the Chinese government for the purpose of sportswashing, a practice by which a country uses sporting events to distract from human rights abuses or other issues.
In the aftermath of the 2019 leak of the Xinjiang papers, the 2019–20 Hong Kong protests, China's hostage diplomacy and the Uyghur genocide, calls were made for a boycott of the 2022 Games. In November 2020 Australian Senators Jacqui Lambie and Rex Patrick officially proposed a boycott, but their proposal was voted down.
The 24th Winter Olympic Games will run in Beijing from February 4 to 20, 2022, and the Paralympic Games from March 4 to 13.