Summary: Julian Assange's partner Stella Moris has urged President Trump to pardon him before Christmas. Democrat senator Tulsi Gabbard has seconded her plea and has asked him to consider pardoning those who, at great personal sacrifice, exposed the deception and criminality of those in the deep state.
Another whistleblower Edward Snowden has said that no other issue in our time unites left, right, and center like the struggle to end governments' abuse of mass surveillance and secrecy. As the UK courts decide on Assange's extradition, his case has again triggered the debate over government mass surveillance and control of deep state in the US.
"These are Julian's sons Max and Gabriel. They need their father. Our family needs to be whole again. I beg you, please bring him home for Christmas @realDonaldTrump", wrote Stella Moris, Julian Assange's partner on Twitter on 26 November, tagging the US President along with the hashtags #PardonAssange and #FreeAssangeNOW.
The tweet which has gone viral and shared nearly 3.6K times has triggered the debate about his possible extradition to the US from the UK and his pardon.
Julian Assange, 49, is now held in a high-security Belmarsh prison where he awaits a judge's decision about whether he can be sent to the US to face espionage charges. Reporters Without Borders (RSF) has called for the urgent release of Wikileaks publisher Julian Assange as an alarming increase of Covid infections has been reported at Belmarsh prison where he is interred. Assange's partner Stella Moris says that a total of 56 cases of Covid infections have been confirmed in Assange's wing of Belmarsh prison, including prisoners and staff.
The founder of WikiLeaks has been indicted by US prosecutors on 17 espionage charges and one charge of computer misuse over WikiLeaks' publication of secret American military documents a decade ago. The charges carry a maximum sentence of 175 years in prison. The extradition request from the US prosecutors is being heard at the Central Criminal Court in London which began in September. However, the judge overseeing the case said she would deliver her decision on 4 January.
As per a report in The Independent, Assange's defence team argued that as a journalist he is entitled to First Amendment protections for publishing leaked documents that exposed US military wrongdoing in Iraq and Afghanistan. They have also said the conditions he would face in a US prison would breach his human rights.
The plea's to pardon Assange have triggered a debate on mass surveillance by governments and the involvement of deep state. Just Security, a forum on law, rights, and security in a recent article on intelligence surveillance says that over the last two decades, in the name of national security, the U.S. government has engaged in mass surveillance of private communications and data on an unimaginable scale.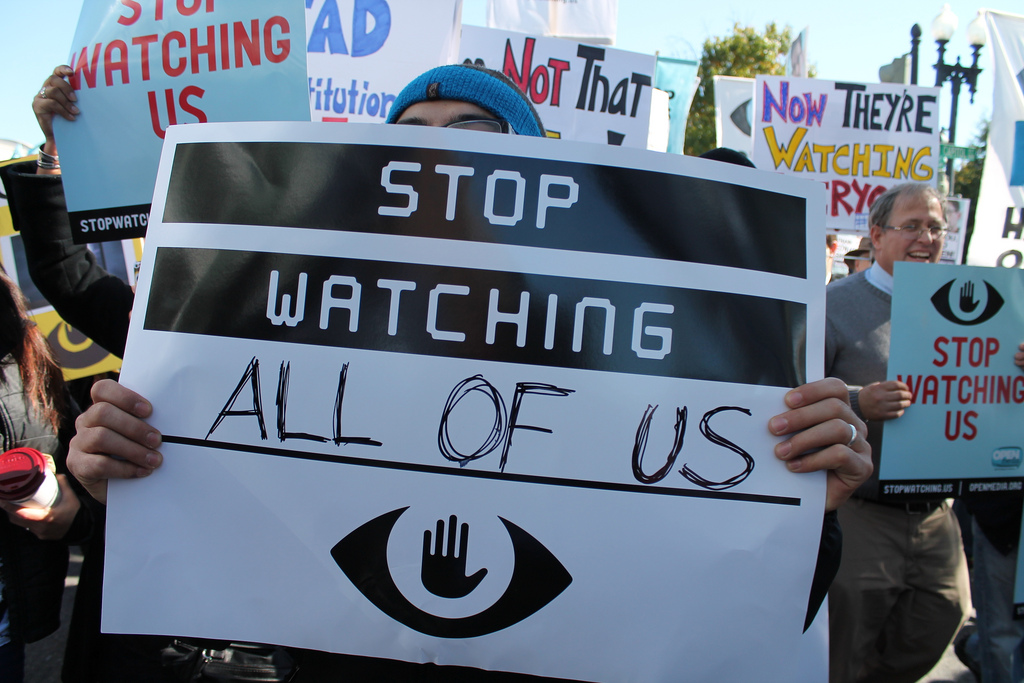 The article further says, "Although the government conducts this surveillance for "foreign intelligence" purposes, the term is so broadly defined that it gives the government wide latitude to collect international communications – and, in the process, to sweep up the communications of countless people with no nexus to actual foreign intelligence."
Such mass surveillance poses grave threats to our constitutional rights to privacy, freedom of expression, and freedom of association, says Just Security.
In an apparent reference to extradition of Assange, another whistleblower Edward Snowden wrote that no other issue in our time unites left, right, and center like the struggle to end governments' abuse of mass surveillance and secrecy. Tweeting on the issue he wrote, "I have seen more calls for pardon this year than in all others combined. No other issue in our time unites left, right, and center like the struggle to end governments' abuse of mass surveillance and secrecy, and that would not be true without you — and your advocacy. Thank you." on November 26.
On October 6, Democrat senator from Hawaii Tulsi Gabbard has called for dropping charges against whistleblowers like Snowden and Assange and called for legislation to protect whistleblowers in the US.  She wrote, "Brave whistleblowers exposing lies & illegal actions in our government must be protected. Join me and urge Congress: Pass my bipartisan legislation (HRes1162, HRes1175, HR8452) calling for charges against @snowden & Assange to be dropped & to reform the Espionage Act. #PassItOn"
Soon after Stella Moris' appeal, Tulsi Gabbard quoted her tweet of Oct 6 and urged Trump to pardon him. "@realDonaldTrump Since you're giving pardons to people, please consider pardoning those who, at great personal sacrifice, exposed the deception and criminality of those in the deep state.", she wrote.
The deep state is a theory which suggests that collusion and cronyism exist within the U.S. political system and constitute a hidden government within the legitimately elected government.
In February this year, Ron Paul of Mises Institute wrote "One thing we've learned from the Trump presidency is that the "deep state" is not just some crazy conspiracy theory. For the past three years we've seen that deep state launch plot after plot to overturn the election."
Ron Paul writes that Donald Trump upset the Washington 'apple cart' as presidential candidate and in doing so he set elements of the deep state in motion against him. "One of the things candidate Donald Trump did to paint a deep state target on his back was to repeatedly praise Wikileaks, the pro transparency media organization headed up by Australian journalist Julian Assange. More than one hundred times candidate Trump said "I love Wikileaks" on the campaign trail."
Wikileaks's release of the Democrat National Convention emails exposed the deep corruption at the heart of US politics which worked to Trump's advantage. Ron Paul further alleged that US pressure and bribes to the Ecuadorian government ended Assange's asylum and his seven years in a room at the Ecuadorian embassy in London. "After his dramatic arrest by London's Metropolitan Police last April, he has been effectively tortured in British jails at the behest of the US deep state", he writes.
"The deep state that Trump is serving by persecuting Assange is the same deep state that continues to plot his own ouster. Free Assange!", he concludes.
In May 2017, former Democratic U.S. Representative Dennis Kucinich stated in an interview on Fox News that a deep state within the bureaucracy is trying to destroy Trump's presidency. He further elaborated that the political process of the United States of America is under attack by intelligence agencies and individuals in those agencies. "You have politicization of agencies that is resulting in leaks from anonymous, unknown people and the intention is to take down a president".
In February 2020, Trump cabinet member and acting White House Chief of Staff Mick Mulvaney, when asked if a deep state working against President Trump exists, stated that it was "absolutely, 100% true".
With allegations of the intelligence community being in cohorts with the deep state actors gathering steam among Trump supporters especially after Biden's victory bid, the issue of mass surveillance and the stranglehold of deep state in US politics and subversion of democracy has triggered another round of debate in the world's second largest democracy.
As the debate over mass surveillance over citizens and control of deep state rages in the US, President Trump has not made any remarks over the issue. It can be remembered that he had praised the Wikileaks but had called for the prosecution of Assange and Snowden. This binary approach of the US President is indicative of the divide in the opinion of the administrators and citizens over the issue. The sooner they have clarity, the better it would be for the concerned citizens and safeguarding democracy in the United States.