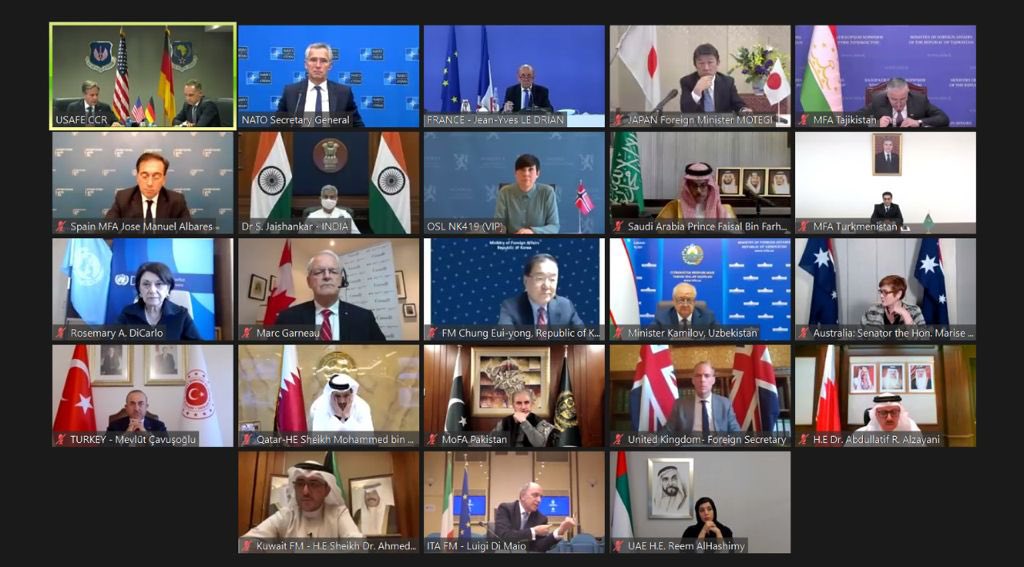 Addressing the Afghanistan conference co-convened by US Secretary of State Blinken and German Foreign Minister Heiko Maas, Indian External Affairs Minister Dr S Jaishankar stressed that resumption of travel out of Kabul is a priority. Speaking further on the emerging situation in the region, he said that use of Afghan soil to promote terrorism in any manner by any country is unacceptable. "The Taliban must live up to its declarations to that effect", he said addressing the conference virtually.
Without naming Pakistan, which has provided unconditional support to Taliban, he said that the world should not countenance interference by external players, especially those intensifying violence at this difficult time. "Our collective approach should be guided by UNSC resolution 2593", said Dr Jaishankar.
Co-convener Heiko Maas said that a serious humanitarian crisis is emerging in front of our eyes in Afghanistan and the concerned countries must do everything to avoid it. The UN must provide immediate humanitarian aid. This is not only a moral imperative, but also a question of regional stability, he said.
Criticising the formation of the government by the Taliban, Heiko Maas said that the formation of a caretaker government without the involvement of other groups is neither the right signal for international cooperation nor for the stability of the country.
The inter-governmental ministerial meeting on Afghanistan was attended by Foreign Ministers from more than 20 countries and partners. The meeting called for strong unity and made it clear that the Taliban should live up to their public commitments on inclusivity, safe passage, human rights, and combating terrorism.