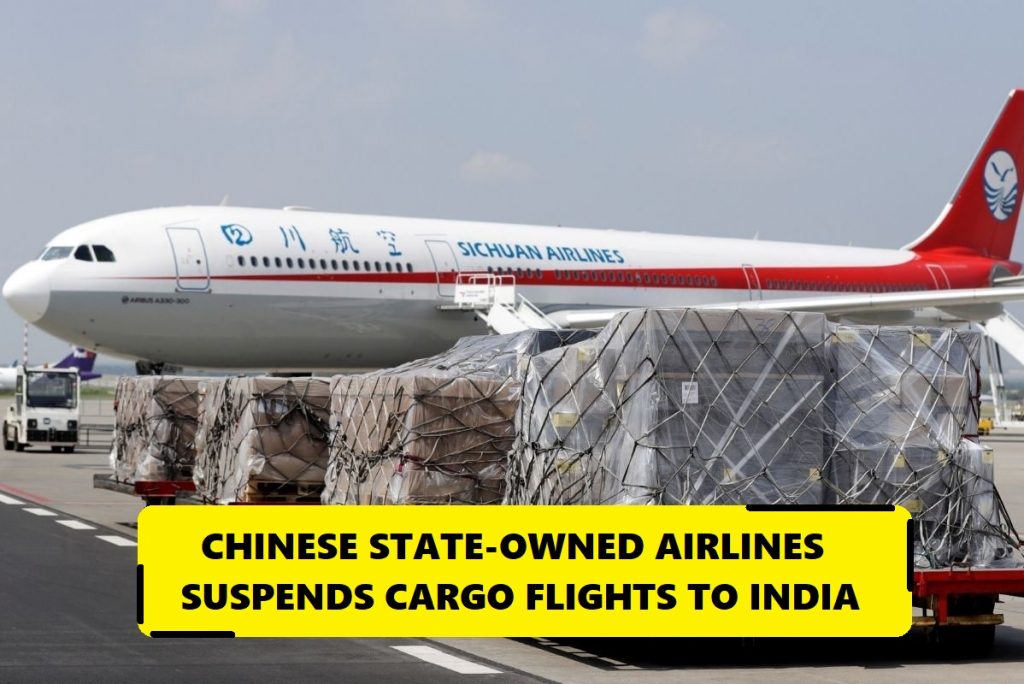 China knows no situation it can sympathize with others except its own interests. At a time when the pandemic due to the virus which originated in its own province, China is doing everything to hamper India's fight against Corona. On one hand, the Chinese foreign ministry expresses 'deep concern' over the situation in India, on the other hand it has suspended cargo flights which were supposed to carry medical supplies essential for COVID-19 medication.
On Monday, China's state-run Sichuan Airlines suspended all its cargo flights to India for 15 days, causing major disruption to private traders' efforts in India to procure the much-needed oxygen concentrators and other medical supplies from China.
The suspension of cargo flights came as a surprise to agents and freight forwarders who are frantically trying to procure the oxygen concentrators from China. In a letter, the Sichuan Chuanhang Logistics Co. Ltd, the company which is part of the Sichuan Airlines said the airline has suspended its cargo flights on six routes, including Xian to Delhi.
The letter accessed by Prasar Bharati said that looking at surging COVID-19 cases in India and to reduce the number of imported cases, it is decided to suspend the flights for the next 15 days. The freight service was suspended despite Sichuan Airlines admitting that the suspension has caused great losses to its logistics company. The letter said the company will review the situation after 15 days.
Responding to a question on the issue, Chinese Foreign Ministry Spokesperson Wang Wenbin did not comment. He said that china has been following closely the epidemic situation in India and expressed sincere sympathy to the worsening situation in India. He said that China is ready to provide support and help to the best of its capabilities if India makes 'specific demands'.
China Manufacturers milk the situation
Using the situation to their advantage, Chinese manufacturers and suppliers have resorted to "inhuman" practice of heavy jacking up of prices to cash in on the pandemic emergency. Chinese manufacturers have hiked the prices of all products by 35 to 40 per cent. The freight charges have been increased to over 20 per cent.
A representative of another Shanghai-based freight forwarding company told Prasar Bharati Correspondent that the Chinese manufacturers are using the situation to gain more profit. The freight forwarders too have increased the prices in view of the ban on cargo flights.
The representative said that decision of Sichuan Airlines to cancel flights has caused severe disruption to attempts by private traders in both the countries to secure quick supplies of the Oxygen concentrators to rush to India in view of the dire situation.
The supplies now have to be rerouted through Singapore and other countries through different airlines, which delays the much-needed supplies. The Chinese cargo flights besides the shipping services have been operational throughout the pandemic rushing supplies of lucrative mobile phone equipment as well as a lot of other Chinese exports to India.