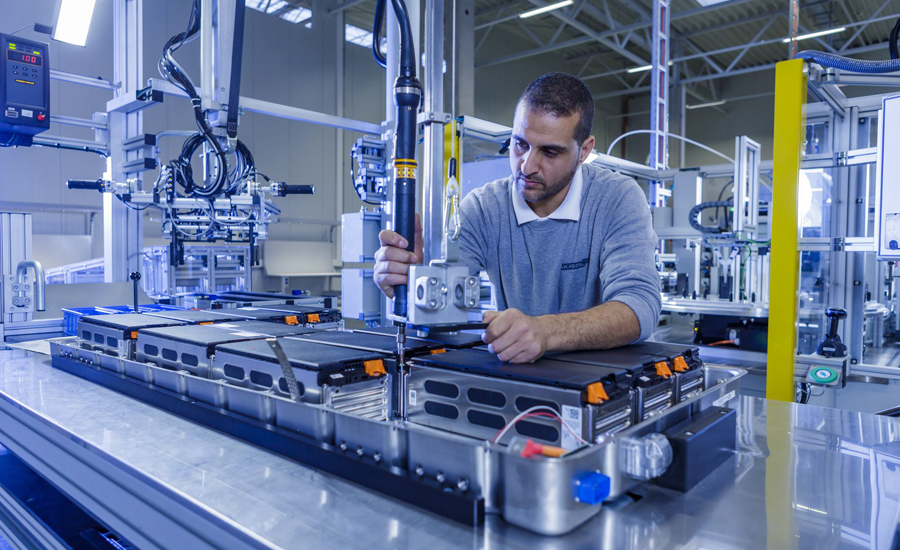 Wars have been fought, regimes changed and non-state actors used in order to control the oil and gas markets of the world. The energy market which was dependent on oil and gas so far is facing a transformation due to the EV revolution. It goes without saying that whoever controls the manufacture of batteries, its resources, research and innovation will control the geopolitics of the future. The US, Russia, the Middle East and China are in the race to control the battery market with China already racing ahead.
Some IR experts have opined that the war in Ukraine is in fact to control the supply of oil and gas to Europe and reduce the dependence of the continent on Russia which is supplying gas to Germany and other countries of Europe through its Nord Stream 2 gas pipeline. Given the geopolitics of control of the energy sector, it is high time that India pitches in and hastens the process of indegenous battery manufacturing, research, innovation and sourcing resources locally.
Dominance of China
Chinese companies have an advantage over their rivals in the battery business as it already dominates the supply of core materials such as lithium, cobalt, manganese and nickel. As and when the prices of these raw materials surges, Chinese dominance in the sector becomes more prominent.. Chinese chemical companies account for 80% of the world's total output of raw materials for advanced batteries. Of the 136 lithium-ion battery plants in the pipeline by 2029, 101 are based in China. Africa's Congo region accounts for 70 percent of the supply of the most expensive of the raw materials cobalt, and Chinese companies own the rights to four out of seven cobalt mines in the Congo. China also accounts for 76 percent of the global supply of precursors, a combination of nickel, cobalt and manganese. Aluminium, which is not a rare metal, is also necessary to produce anodes, and China controls 57 percent of global aluminium output. It also accounts for 64 percent of the global output of graphite and silicon, which are used to make cathodes.
What is most troubling is that China accounts for 98 percent of global output of rare-earth elements that are used to make permanent magnets for electric motors. China has the world's largest reserves (44 million tons) of rare-earth elements. Its proportion of global output last year fell to 62 percent due to checks by the U.S. and Australia, but the U.S. still relies on China for processing the raw materials and importing them again. Presently Chinese batteries are not only cheap but technologically recognized. The demand for batteries has seen an exponential increase as car makers are shifting to electric cars. But the suppliers of the fuel cells have been unable to keep up. This has forced automakers to go all out to secure stable supplies of batteries and will depend on China in a big way. Market analysts SNE Research said battery supply currently surpasses demand, and there will be a dire shortage if Chinese manufacturers are excluded. It warned that demand will surpass supply until 2025 and thereafter a supply shortage will last until 2030.
How China captured the Battery market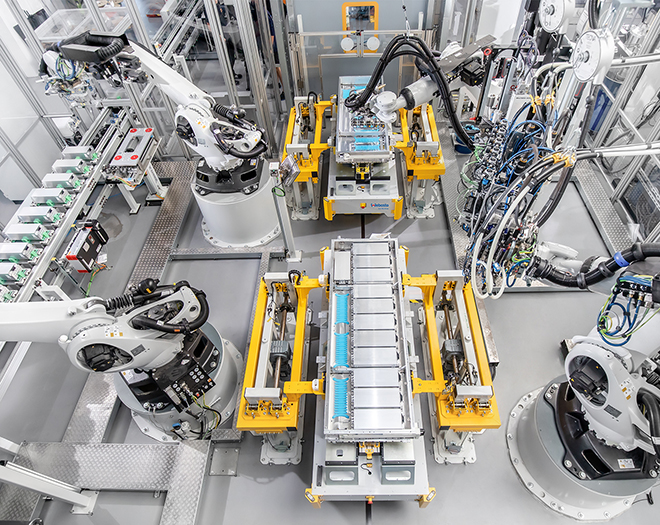 China's Contemporary Amperex Technology Co. Ltd. (CATL) founded in 2011 is now the world's biggest maker of electric vehicle batteries. CATL is expanding production bases to North America, Europe and Southeast Asia. CATL accounted for one-third or 32.6 percent of the global EV battery market last year. Outside China, CATL controls 12.9 percent of the global market, more than doubling 2020's share. And China's BYD, the only company that makes both EVs and rechargeable batteries, saw its battery market share double to 11.9 percent. It recently joined hands with CATL to win an order for 1 million batteries from Tesla. Having won back-to-back orders from global EV makers, Chinese firms are looking to other countries to set up production bases. CATL completed its first overseas plant in Germany in 2019, where production will begin in the second half of this year.
CATL is also looking for a location for its first U.S. plant and recently signed an agreement with a state-run company in Indonesia to establish a battery ecosystem there. Smaller Chinese firms like EVE Energy and AESC are busy bulking up and foraying into other countries. The combined global market share of China's top five EV battery makers rose from 35.7 percent in 2020 to 55.2 percent in the first two months of this year.
What must India do?
A battery revolution in India is the need of the hour. As the world is rapidly shifting to renewable energy technologies, research and development, innovation, control over its resources has to be effected in a big way. It is very dangerous if the world depends on one country to provide key raw materials. In addition to rare earths, the manufacturing of lithium-ion batteries depends on some key materials like graphite, the material used in pencil tips. In 2019, China produced more than 60% of the world's graphite, according to U.S. government research. This means that Beijing can decide the prices of the components of the critical industry of the future!
An instance to indicate China's dominance in the sector is South Korea, which imports half its rare-earth elements from China which means that South Korea could be used as a bargaining chip by China in its trade war with the U.S. Last year, China passed a law authorizing the limitation of rare-earth-element production and exports. As the world is witnessing wars, diseases like Covid-19, supply chain disruptions, it is good to have indigenous batteries with new innovation and development. Initiatives like Make in India, Atmanirbhar Bharat have to play a major role. India can find its path and know how to be part of the battery revolution. India missed the Industrial Revolution and despite its many shortcomings, it has also succeeded in the Software or IT Revolution. Hence, it is a must for India to be part of the battery revolution, more so when there is a strong leadership at the helm which stands with young minds of India and its industry.
India's immediate concern should also be to gain access to "super-gap" technologies which include semiconductors, batteries, artificial intelligence, robotics, drones, 6G, bio-pharma, metaverse, research & development, manufacturing along with investments in potential mergers and acquisitions, and most importantly nurturing the required talent. India has to invest in this revolution for the sake of the future generations.
Given China's historic antagonistic attitude towards India, its support to its adversaries at the UN, blocking of India's concerns at multilateral forums, unilateral change of LOC, India must  develop its own energy supply chain on a war footing and gain access to key battery metals. Battery metals are becoming the new oil. While it is still early in this new energy era, the victors are yet to be determined in the battery race, India has to take the lead to make the resources available to all as critical resources are not for domination but for peaceful coexistence. This is also embedded in India's culture and ethos of 'Vasudhaiva Kutumbakam'.
(The views expressed are author's own)