On 30th June, Kitex group, the world's second-largest manufacturer of kids apparel, announced the scrapping of the Rs 3,500 crore project for which it had signed a memorandum of understanding with the Kerala government at the 'Ascend Global Investors Meet' in Kochi in January 2020. The plan was to open an apparel park in Kochi and establish industry parks at Thiruvananthapuram, Kochi and Palakkad.
The move came after Sabu Jacob, the managing director of Kitex group, claimed that he faced an incessant witch-hunt by the Communist government and its officials. Kitex MD and Chairman, Sabu Jacob alleged that three units – Departments of labour, factories and boilers and even a team led by the district collector has been conducting searches on the premises citing drawbacks and thus tarnishing the company and demoralizing its employees. Sabu Jacob said that he was fed up with continuous harassment by the Kerala government. He claimed that the Communist government in Kerala treated the company as bourgeoisie, exploitative capitalists and land encroachers.
"World has changed, but Kerala is 50 years behind. If situation continues like this, the state (Kerala) will turn into a graveyard of industries….The existing climate will drive entrepreneurs to suicide. I feel really worried about our young generation as there are no jobs for them (in Kerala). Just look around 6.1 Million Keralites are working outside the state and abroad" said Sabu Jacob to the press.
Kerala government on the other hand made no efforts to convince Kitex group, instead Kerala CM said that it was a move to 'defame the government' .The Kids apparel company did not have much to lose as Telangana government sent a private jet for Kitex team. The team agreed to do an initial investment of Rs 1000 Cr in Telangana after a meeting with Telangana's Industries Minister KT Rama Rao in Hyderabad. Rajeev Chandrasekhar, Minister of State for Skill Development and Entrepreneurship, tweeted that he is in touch with Karnataka CM Yediyurappa to invite Kitex group to invest in Karnataka.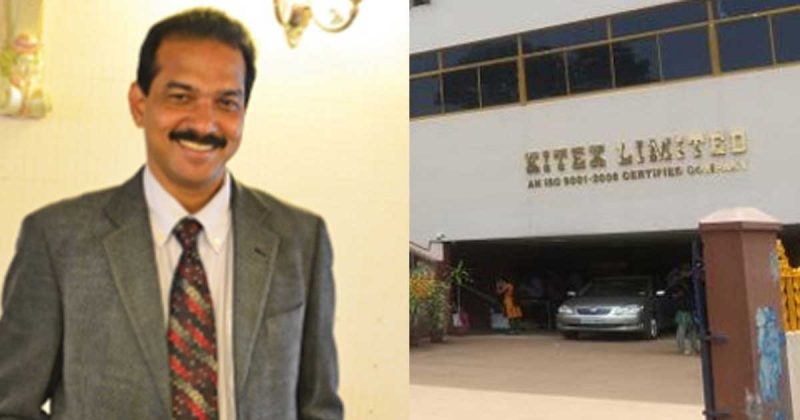 This is not the first time a Businessman had to face harassment by a communist government. When communists ruled West Bengal, leave alone FDI even domestic investments were hard to come. Same thing happened in Tripura where communists were in power for 25 years. Kerala is now facing the consequences of 'Bandh Politics'. Ever since the communists have taken over Kerala, businessmen have faced a tough time to run their enterprises. In 2018, two NRI businessmen died due to suicide after they faced harassment from the officials of Communist government. Among them was Sajan Parayil, 48, who committed suicide in Kannur, Kerala in June 2018 after the CPI(M) led municipality refused to give permission to function the convention centre, which he had built with his savings. Muthoot finance which has 600 branches in Kerala had to face the wrath of communism after 300 of its branches were at a standstill in August 2019 due to the strike by Communists led Trade Unions. Communist policies have failed all over the world, be it North Korea or Cuba.
Kerala is now facing an unemployment Crisis, CMIE reports say that unemployment peaked at 23.5% in May, which is the highest since Feb 2016. As of June, the unemployment rate is 15.8%. According to the survey conducted by Kerala Migration Survey 2014, over 2.36 Million Keralites have emigrated to other countries as the state has failed to provide jobs to educated youths. Kerala is ranked 28th in ease of doing business which is alarming. As of July 17th, Kerala has the highest 'Active' Covid19 cases in the country. The state has also failed in controlling Covid, after 13,000 Covid deaths were missing from the official lists. Covid restrictions have hurt the Kerala economy very badly. The mainstream media portrays Kerala as a model state but data contradicts the media's portrayal.
(The opinions expressed are author's own and do not necessarily reflect the views of SamvadaWorld)