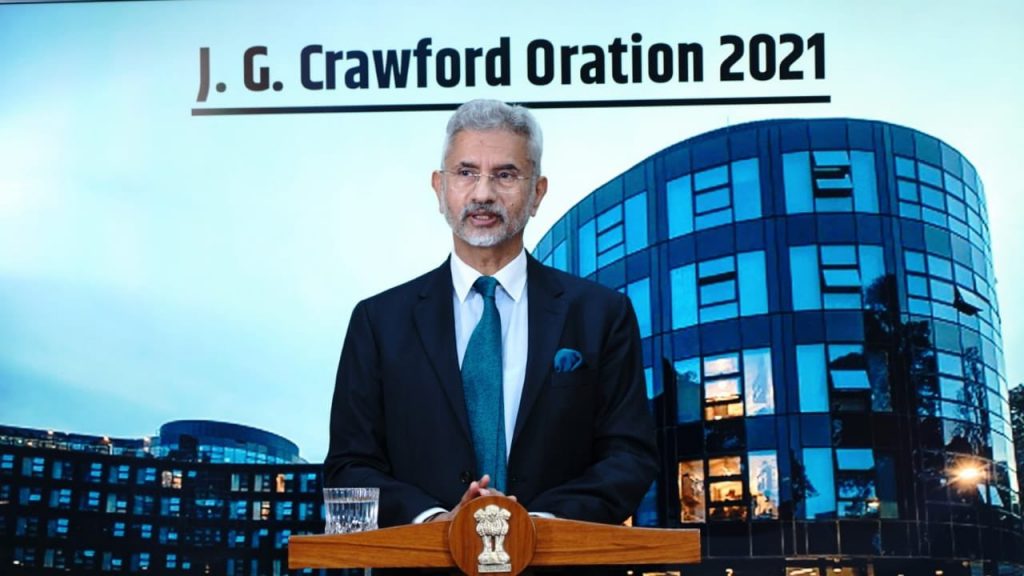 Making a case for the Quad, External Affairs Minister Dr Jaishankar said that the resistance to reforming international organizations compel us to look for more practical and immediate solutions. That is the case for the Quad, he said. He was speaking at the JG Crawford Oration 2021.
Speaking on rise of China, ASEAN-led structures and India-led platforms, he said that the entire region grapples with different capacities and new approaches, some are likely to make more progress together than others. "The fact is that the days of unilateralism are over, bilateralism has its own limits, and as the Covid reminded us, multilateralism is simply not working well enough", he said.
Elaborating on the role of the Quad, he said that the last two decades have seen a real transformation in India's relations with its three Quad partners: the United States, Japan and Australia. He outlined India's relations with each of the Quad members.
"The Quad nations are all democratic polities, market economies and pluralistic societies. Apart from that natural understanding that it generates, similarity in the structural aspects of their relationships has helped to foster the platform. In each case, there are regular meetings at the Summit level, designated formally as annual in the case of Australia and Japan", he said. The working of the Quad takes into account the consequences of globalization, requirements of the global commons and the expression of converging interests, he said.
On China, he said the second big driver of the changes we see around us is the impressive growth of Chinese power. The enormous expansion of Chinese capabilities in virtually every field, projection pattern that changed beginning with 2009 and China's deep relevance to the global economy are the 3 important aspects of the Chinese phenomenon, he said.
Speaking on the change in global strategies and supply chains in the post-Covid era, he said that even as the tectonic plates of geo-politics are shifting, the Covid-19 pandemic has compelled a sharper crystallization of our thoughts on the challenges that the world faces. It has called into question the model of globalization that was practised till recently and makes a powerful case for a more de-centralized version. Many of us accept now that the establishment of resilient and reliable supply chains are essential to de-risking the world economy, he said.
He reiterated that the 75-year old world order had run its course and was ripe for change. The worlds needs to find a broad-based decision-making process that is not limited to a few nations, he said. "The Indo-Pacific is at the epicentre of this change. What is now critical is to ensure that our future is determined through a collective and participative exercise", he concluded.