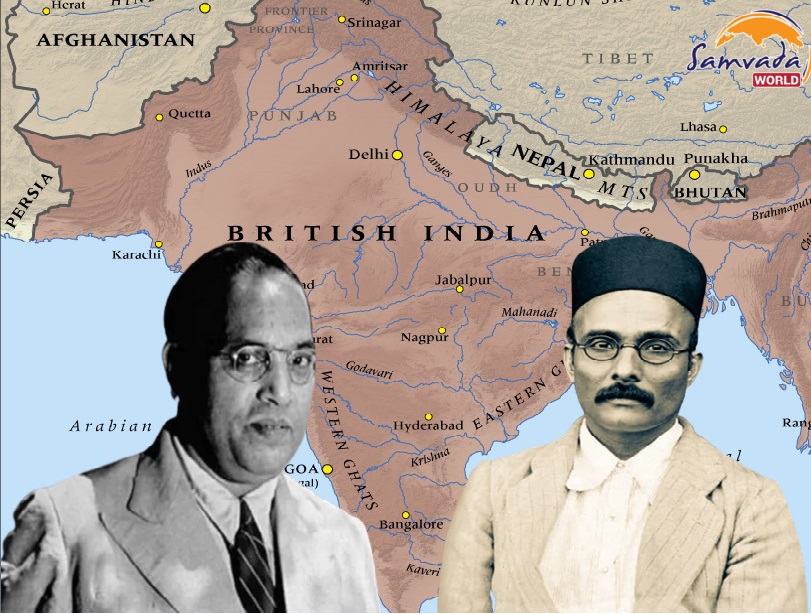 (This is the first article in a 2-part series on Dr BR Ambedkar and Vinayak Damodar Savarkar)
When India got its independence in 1947 in terms of diplomacy, national security, and the economy, India was in dire straits. And to further compound this problem, the new leader of India was to be the mercurial and quixotic Jawaharlal Nehru who had no understanding of national defense nor did he practice a cogent foreign policy.
However, Bharat was blessed with Dr Bheem Rao Ambedkar and Vinayak Damodar Veer Savarkar, two-man of great vision and foresight when it came to matters of national defense and geopolitics. Both men were practical with their approach when it came to foreign policy. Ambedkar believed in laying the groundwork of a strong infrastructure that will allow us strategic options based on solely protecting our national interests.
If Savarkar can be called the father of modern Hindutva, Ambedkar can be called one of the greatest social reformers and visionary economic thinkers, and true statesmen of modern Bharat. But fate would have it otherwise because Savarkar was arrested twice by Nehru after independence and at the same time, Nehru with his newfound powers politically marginalised Ambedkar.
In terms of national security, foreign policy, and defense, both these 'yugpurush' understood its importance for a nation to progress. Immediately after independence, Ambedkar advocated rapid industrialisation of the country to keep pace with the world. He wanted the farmers of our country who were oppressed and remained backward and wanted India to come out of the mindset of an agrarian economy.
It may come as a surprise for many but in the late 1940s, India was the most industrialised country in all of Asia. Japan had just lost the Second World war to America was completely pulverised. In China, there was a great civil war between the Nationalists Kuomintang led by Chiang Kai Shek, and the Communists led by Mao Zedong. But in just one decade, India failed to capitalise on its industrial power.
Dr B R Ambedkar
In his book, 'Bharat First, Dr Ambedkar's contribution to Nation Building' author Kishore Makwana writes, "It is very unfortunate that Ambedkar has not been viewed as a visionary economist because Balasaheb in his thesis written in 1961, had said, that the Indian currency should be changed from time to time to control corruption and black money,". It took one hundred years to put this great idea in motion when in 2016, Prime Minister Narendra Modi instituted demonetisation and withdrew currency notes of ₹500 and ₹1000 from circulation (page 69).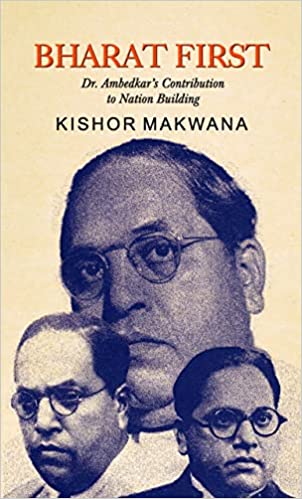 In his book 'States and Minorities' Ambedkar talks about food security and how the state must employ everything in its means to give a strong foundation for agriculture to help with rapid industrialisation which will ensure the needs of the growing population are met. In fact, Dr Ambedkar was a member of the executive council of the Damodar River Valley project with the purpose to provide water to deprived states of Bihar and Bengal with the objective of flood control. Though the Damodar River Valley project is a success, we must also look at andolanjeevis who for years have stalled important infrastructure projects.
When it came to national security, Ambedkar was very hawkish and was critical of the Congress party and the way it fought for independence that could lead to the country again returning to slavery. Ambedkar was always concerned about India's geostrategic location and said there is a siege by three Muslim countries like Turkey, Persia, and Afghanistan and this was his thought process before the creation of Pakistan.
For Ambedkar, the lack of reforms in the Muslim society and the concept of Darul-ul-Harb (Abode of War) and Darul-ul-Islam was a matter of serious concern. That is why when Article 370 was introduced by Congress, he vehemently opposed it and was against the special status given to the Muslim majority state of Jammu and Kashmir.
In his seminal work, 'Pakistan or the partition of India', he writes, " The dominating influence with the Muslims is not democracy. The predominant interest of Muslims is religion, their politics being essentially clerical and the spirit of aggression is a Muslim's natural endowment,". Ambedkar was one of the foremost champions in his fight against any kind of appeasement politics or policies which he saw as a threat to national security. 
Ambedkar saw Article 370 as an obstacle to the unity of the country and it was against Scheduled Caste. His stand against the imposition of Article 370 was proven true when the Valmiki community who had left Pakistan and took refuge in Jammu and Kashmir did not get any government benefits until this apartheid law was repealed by PM Modi in 2019.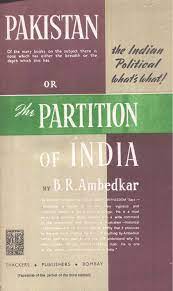 Dr B R Ambedkar died in December 1956 but long before that he had envisioned China as a threat to India and had given a stern warning to Nehru which was dismissed. In India we have the misfortune of only appreciating foreigners as great thinkers, however, Ambedkar was not only a great economist, he was also a great geostrategic genius and had a sixth sense for foreign policy.
In the 1950s no one understood better than Ambedkar the value of Bharat's geophysical advantage and it must be put to use to further our foreign policy. However, under the leadership of PM Modi, we have now taken our place in the world stage.
So accurate was his analysis of China, that he accused Nehru and his 'Panchsheel' policy will bring China to our doorstep. Ambedkar never trusted Mao who had nothing but an expansionist mindset and no regard for human lives. He was very clear in this thought process when he said, "China which is a dictatorship will never honor Panchsheel and he called and he was surprised that Nehru took Mao's acceptance of Panchsheel seriously," (Page 94).
Such was his insight into foreign policy, during one of the speeches that he gave in the Parliament, he said, "India has been completely encircled on the one side by Pakistan and the other Moslim countries and on the side and on the other side allowing China to take possession of Lhasa and in that process Prime Minister Nehru has practically helped the Chinese to bring their border down to the Indian border," (Page 127).
True to his analysis, in 1962 China attacked India and due to over a decade of negligence by Nehru towards strengthening the military, we lost the war. According to Babasaheb Ambedkar, the communist believes in only two things. First, morality is unstable and two, there is no such thing as ethics in the world. If we are to analyse this, China with its CPEC, BRI projects and predatory lending are devoid of ethics or moral code.   
Lastly, this great intellectual scholar in a way also determined the fall of the USSR, when he said that the "Army is not sufficient to strengthen the security of the country; the country's economy should also be extremely strong.".
Dr B R Ambedkar once said, "A great man is different from an eminent one in that he is ready to be the servant of the society and no one was above the country". But the thing he perhaps most desired and worked on all his life was to build a strong and economically vibrant nation because for him it was the core of our national security.
Until his last breath, Ambedkar was the champion of the downtrodden and those who suffered from economic and social inequalities.
(The author is a freelance writer and has published articles on defence and strategic affairs. He tweets @LaxmanShriram78. Excerpts from the book have been slightly paraphrased for the sake of continuity)
References:
Bharat First Dr Ambedkar Contribution To Nation Building. Author Kishor Makwana, Prabhat Prakashan
Pakistan Or the Partition of India: Author Dr B R Ambedkar, Samyak Prakashan