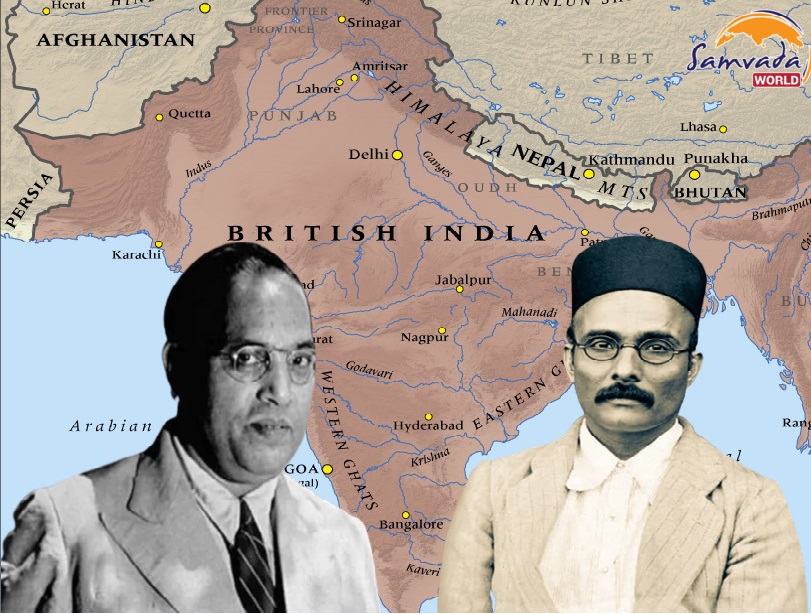 (This is the concluding part in the 2-part series on Dr BR Ambedkar and Veer Savarkar. First part can be read here)
Over one hundred years ago Vinayak Damodar Savarkar had dreamt of creating a naval fortress to protect India. The analysis by one of the greatest strategic thinkers of modern India has never been proven true as China's spy ship arrives in Sri Lanka, on 16 August, just one day after India celebrated its Seventy-Fifth independence day and the timing has to be suspect.
Dr Ashok Modak in his book, Relevance of Savarkar Today, (Prabhat Publication, page number 133) writes, "As Savarkar is facing double life imprisonment, he was dreaming of using Bharat's geo-strategic location to its advantage." Savarkar wanted to nurture India back to its glory days as seafarers and actively encouraged the participation of men from our coastal region to join the navy to gain experience. It is quite likely that Prime Minister Narendra Modi's look East policy was inspired by him as he wanted free India to have an eastern orientation in his foreign policy. Savarkar understood the importance of sea power and how it allowed a country to grow economically as we are only beginning to take advantage of our coastlines that are 7500 kilometers long and if left unguarded we will be vulnerable. 
In 1911, when Savarkar was sentenced to double life imprisonment and was sent to the notorious Cellular Jail in the Andaman and Nicobar Islands, he was visualizing how to use this island chain as a naval base and a marine fort. This Eastern island chain value in strategic terms simply cannot be weighed as it is the doorway or can be used as a choke point with necessary airforce and naval armaments that can withstand and retaliate. This idea was conceived by Savarkar in 1911 which is now taking shape in his autobiography Majhi Janmathep, he says, "The day we stepped into Andaman, I got the feeling that the Andaman island is a marine fort and if India establishes its airforce and navy base, some eastern power dare not try to transcend its limits and try to invade the territory of India (Page 624).
Over one hundred years ago Vinayak Damodar Savarkar had dreamt of creating a naval fortress to protect India.
In fact, Savarkar was certain that when the small groups of islands like Lakshadweep and Maldives came under the Western influence with their maritime power they managed to easily get a foothold in Goa and present-day Mumbai and the political and military power could do nothing. However, after the independence, he felt we should correct this mistake and convert all these islands into a marine fort as these islands are culturally part of India (Majhi Janmathep, part 1, Page 324).
Even just after independence, Savarkar felt that India must rapidly work towards rearmament and protect our vast coastlines from Sindhu Sagar to Hind Mahasagar to Ganga Sagar (Bay of Bengal) and exercise total control (Collected works of Savarkar, Vol 8, Page 500).
It must be noted that Savarkar called the Arabian Sea "Sindh Sagar" because the Makran coast in the present day Balochistan, Gujarat, and the Konkan was under the control of Hindus and now we are slowly being constricted from all three sides by China and Pakistan. It was a strategically good decision by PM Modi to upgrade the look East policy to act East policy because, between 2004 and 2014, we had practically given up on our Eastern neighbors which are now being mitigated and that is the only way to overcome the string of pearls strategy of China.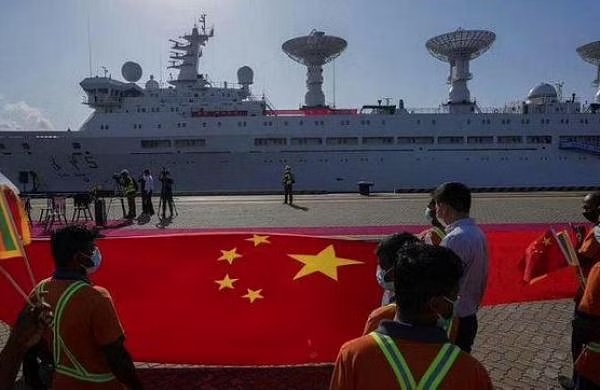 India in 1947, was a weak and poor nation and its leadership fell into the hands of Jawaharlal Nehru who lacked strategic foresight and had no clue about the importance of India's strategic geographical-political location which Pakistan used to its fullest advantage until it ran its course. For Savarkar, neutrality for the sake of neutrality was a lose-lose option and one cannot be neutral until they are in some position of strength. He called for calmness in preparation and boldness in execution and Nehru lacked both.
The best example is the current Russian-Ukraine conflict where India has not chosen any side and it has successfully managed to withstand pressure from the West and from Russia to choose a side. In an article that he wrote for the periodical Sahitya Laxmi in 1964, he was very critical of Nehru's foreign policy and he said, " It is essential we as a nation procure and possess not only those weapons that the world knows today but we must also work towards to discover and produce newer weapons and more destructive armaments through hundreds of laboratories and factories. Because until you are not powerful you cannot maintain neutrality on your own terms.
Savarkar in his book Saha Soneri Pane (Six Golden leaves) writes that our enemies are insidious crooks and India should become a double crook
It must be noted that after the end of the second world war, India was the most advanced industrialised nation in all of Asia and had factories that could have produced destructive armaments. Sadly, Nehru dismantled all of them and the result was our humiliating defeat at the hands of the Chinese in 1962 because our soldiers lacked weapons and worse good leadership at the helm.
However, at present, we are maintaining our neutrality on our own terms and are easily able to conduct an independent foreign policy. The best example is when India's foreign minister S Jaishankar's interactive session at a conference in the Slovakian capital Bratislava when he said. "Somewhere Europe has to grow out of the mindset that Europe's problems are the world's problems but the world's problems are not Europe's problems. That if it is you, it's yours, if it is me it is ours. I see reflections of that,".
It would not have been possible for India to say anything remotely close to what our foreign minister said at that conference a few years back when we were content on not being seen or heard which was considered an achievement. In Savarkar's mind, it was clear that if India wants to abstain from armed struggle, it will only have meaning when a country is in a position of strength and words like neutrality uttered by Nehru is absolutely meaningless (Savarkar Vichar Darshan by Dr Arvind Godbole, Page 267).
That is why in as early as 1950, Savarkar had called for India to seek the atomic bomb. In his words, "The world around us is aggressive and it is glaring at us with atom bombs and it is not possible to win their friendship by singing philosophical hymns and our political philosophy should be shatham prati shathyam (tit for tat) as we are surrounded by unfriendly neighbors and it is important for us to build a mighty army that is prepared for self-defense with the atom bomb in one hand and self-knowledge in the other," (Savarkar Vichar Darshan page267).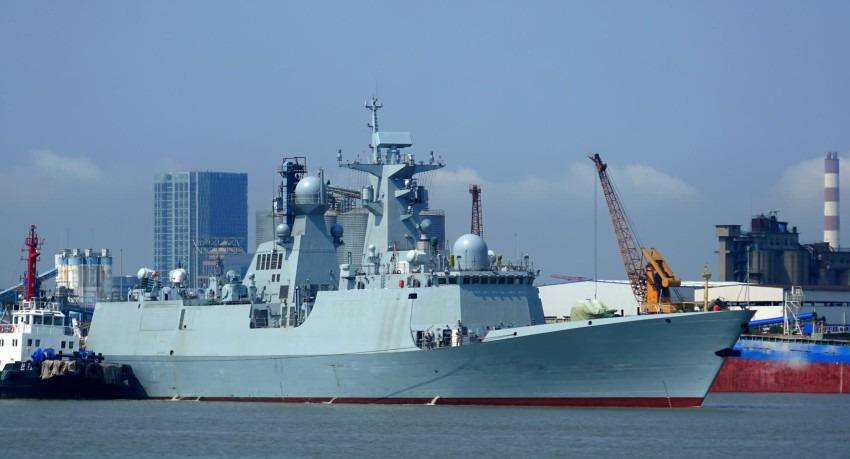 In 2019, the India Air Force (IAF) carried out airstrikes deep inside Pakitan in Balakot to avenge the killing of 40 security personnel who were blown to bits by an Islamic jihadist suicide bomber in Pulwama in Kashmir. In 2016, we stood toe to toe against China in Doklam and gave a befitting reply to the PLA in Galwan when it killed 20 of our soldiers and it is still unclear how many Chinese soldiers were killed that day by our army.
For India, the Balakot airstrikes and the Galwan clash did not result in any world condemnation, nor was there a call for restraint from Western powers because we had strength that allowed us to set the terms. It is this strength of neutrality that allows Bharat to purchase weapons and oil from Russia without the fear of sanctions.
When Savarkar was in his twilight years, he completed his book Saha Soneri Pane (Six Golden leaves) in that book he writes, that our enemies are insidious crooks and India should become a double crook and those idiots who avoid being willy crooks in spite of knowing that their enemies are deceitful and crooked, ultimately end up being defeated.
(The author is a freelance writer and has published articles on defence and strategic affairs. He tweets @LaxmanShriram78. Excerpts from the book have been slightly paraphrased for the sake of continuity)
---
References:
Dr Ashok Modak, Relevance of Savarkar Today, Prabhat Publication
Majhi Janmathep
Collected works of Savarkar
Savarkar Vichar Darshan by Dr Arvind Godbole
Savarkar Vichar Darshan
Saha Soneri Pane