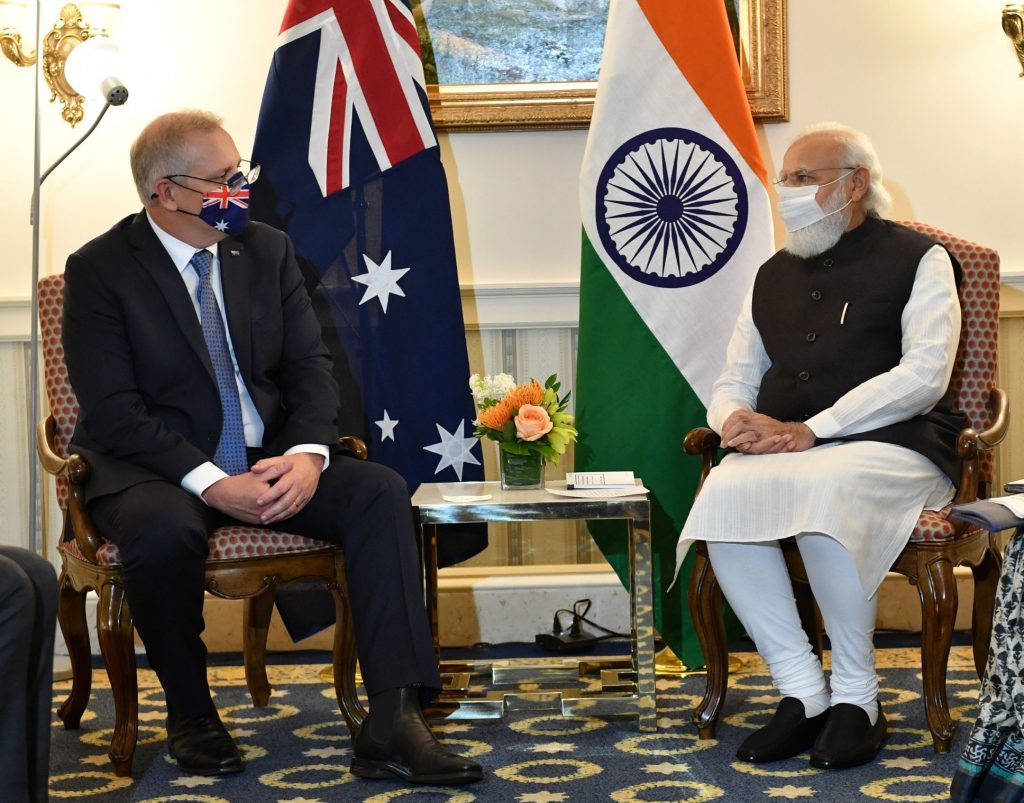 Addressing the press in Washington D.C., Australia's Prime Minister Scott Morrison told reporters "Unless we can get the technology transformation occurring in developing countries, then I fear that the ambitions that so many have for addressing climate change will be frustrated. If we want to make a difference on climate change, we've got to make a difference everywhere, not just in advanced economies", he said.
Indian Prime Minister Narendra Modi in a press release after the meeting said that the leaders would work to address climate change and explore clean technology. "In this regard, Prime Minister Modi highlighted the need for a broader dialogue on environment protection," it said. PM Modi also extended an invitation for Morrison to visit India.
"The prime ministers agreed that as two vibrant democracies in the region, the two countries needed to work closer together to overcome the challenges in the post-pandemic world," he said.
The talks come ahead of face-to-face Quad discussions, including the leaders of the United States and Japan. Australia's prime minister was due to visit India in January last year but cancelled his trip after bushfires broke out.
Speaking on supply chains that are not dependant on one country or region, Morrison said "Prime Minister Modi and I share a passion around that project because they are also involved in that supply chain at various different points, and it's important that we have the choice that exists in world markets around these issues," he said.
He said discussions around critical minerals were still ongoing. "Of course, for us to develop those critical minerals and rare earths opportunities, then we need to ensure that the downstream users are caught in a very productive and trusted supply chain", said Australian PM.
Australia's Trade Minister Dan Tehan will meet with Indian counterpart Piyush Goyal, along with Morrison and Modi, to advance collaboration on digital agreements.