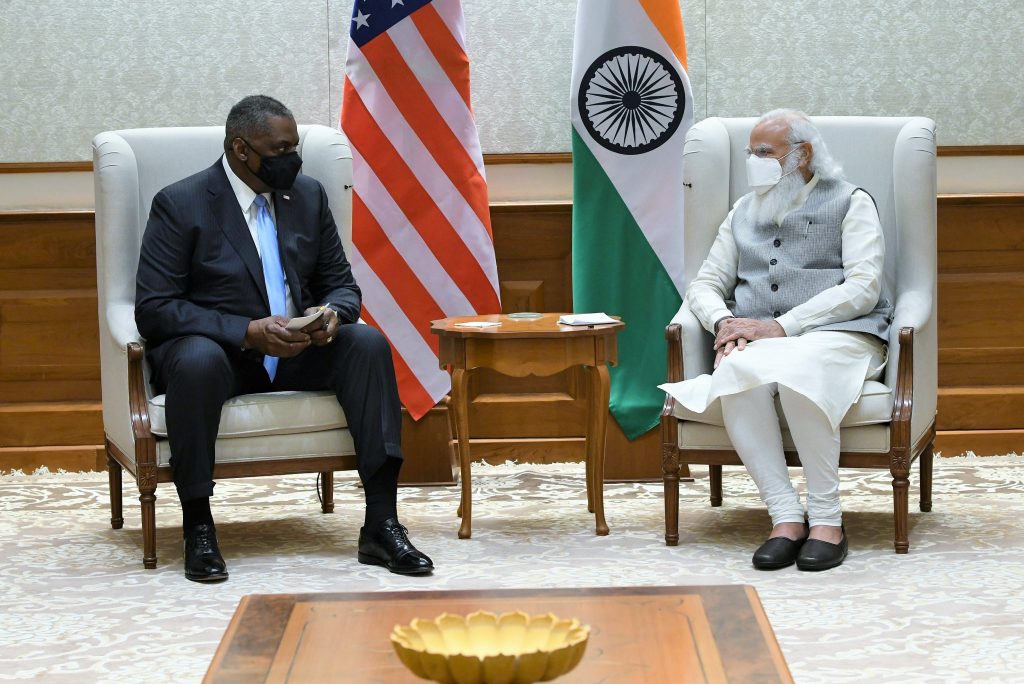 US Secretary of Defence Lloyd Austin completed his first official visit to India on Sunday. Before his departure he called on Prime Minister Narendra Modi. During his two day visit, Lloyd Austin met with India's National Security Advisor Ajit Doval, Defence Minister Rajnath Singh, External Affairs Minister Dr S Jaishankar too.
During his meeting with PM Modi, Prime Minister outlined his vision for the strategic partnership between the two countries and emphasized the important role of bilateral defence cooperation in India-US ties. The US Secretary of Defence expressed US's strong desire to further enhance the strategic partnership for peace, stability and prosperity in the Indo-Pacific region and beyond.
In a elaborate meeting with Defence Minister Rajnath Singh, Lloyd Austin said despite the challenging security environment in today's world, the partnership between the United States and India, the world's two largest democracies, remains resilient and strong. "We will seek every opportunity to build upon this major partnership", he said.
Speaking on the emerging scenario in the Indo-Pacific, he said "As the world faces a global pandemic and growing challenges to an open and stable international system, the U.S.-India relationship is a stronghold of a free and open Indo-Pacific region".
He further expressed the importnat of India in international affairs. "India, in particular, is an increasingly important partner amid today's rapidly shifting international dynamics. I reaffirmed our commitment to a comprehensive and forward-looking defense partnership with India as a central pillar of our approach to the region".
During his meeting with National Security Advisor Ajit Doval, the Secretary of Defence reaffirmed the breadth of collaboration between the two nations reflecting the significance of Major Defense Partnership. They also discussed the challenges facing the Indo-Pacific region and ways to tackle it.