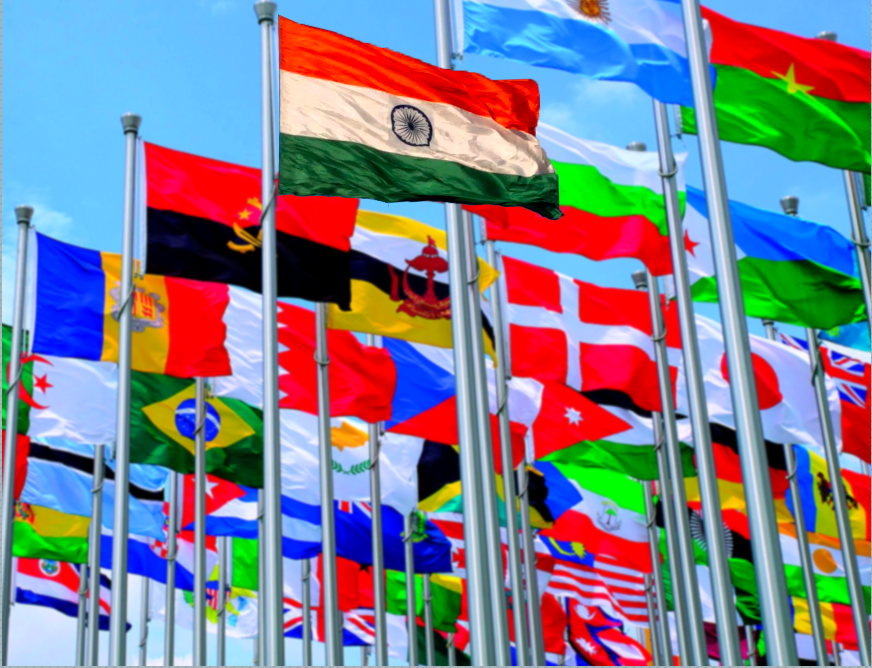 India has all the potential and indicators to be the next super power.
The primary ones being its demographic dividend and a rapidly expanding economy and military might.
India's rise is not to challenge anybody but to coexist and live peacefully with others.
India is the only country in the world which believes in Vasudhaiva Kutumbakam (the world is one family) and Manava Dharma (respect to "Human Values") since its inception. It does not dominate land, air, water, space of any country in the world. It gives utmost respect for co-existence to everyone, from small island nations to big powers. It has stood with the democratic world whenever the world is faced with challenges to human rights, climate, UN reforms, poverty alleviation, minority protection, water management and more. It has become the champion of peace peeping operations serving throughout the world for establishment of people's governments. It has stood with globalization, liberalization, rules based order and freedom of navigation where everybody is a winner rather than indulge in forced droughts, debt trap diplomacy or domination.
There are several reasons as to why India could be the next power of the world.
First – India is the only country in the world since 1947 which has changed elected governments peacefully every five years or when the government lost its majority. Both the winner and the loser accept the verdict of the election commission. This is due to its belief in co-existence, which is at the root of India's age-old principles. Listen to opposition and their views rather than resorting to unilateral action. In India's parliament issues are discussed, protests happen within the tentacles of responsibility. Such democracy is not only at the center, but also at state level, district level, taluk level, village level. People abide by the power of their vote and accept change in administration.
Second – India's huge population. Very large section of its population about 50% below the age group of 24, provides it with a large workforce for many decades which will help in its growth. It has approximately 65% of its population below the age of 35. We have all Fortune 500 companies, selling, buying and doing research here. Companies like Microsoft, IBM, Oracle, Dell, Toyota, Autoliv, Yokogawa, Samsung, Kia, Hyundai, and Boeing including Chinese companies like Lenovo, Xiaomi, and more operate here. Our population, talent, service-sector will drive the nation to a strong future. Further, people of Indian origin have entered even the White House which showcases the ability of Indian Diaspora. Contribution of Indians in labor, engineering, services, manufacturing have been recognized overseas in the countries they work.
Third – India has alleviated the poor, and has successfully tackled diseases, provided housing, and improved infrastructure on an unprecedented scale. Today poverty in India has reduced extremely fast as rapid economic growth and the use of technology for social sector programs have helped make a significant dent to extreme poverty in the country. Close to 18 Indians are escaping extreme poverty every minute, as per the World Poverty Clock. India has 86.8 million people living in extreme poverty which makes up ~6% of its total population as of early 2021. Diseases have been challenged and handling COVID-19, manufacture of Covid-19 medicines and supplying the same to the world are examples of the same. Contributions of Indian doctors, nurses are not only for India but also for the world. This is widely respected across the world. Housing is given more importance and model houses are coming up. Quick actions are taken to provide houses for the vulnerable population. Bullet trains, metro trains, express buses and flights and UDAAN schemes are revolutionizing India's transport sector.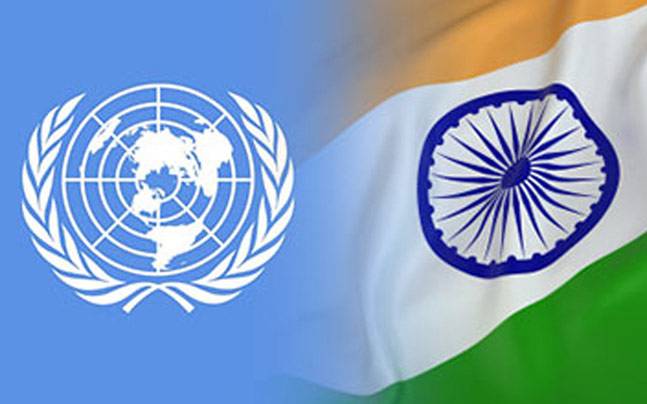 Fourth – India is waiting for its rightful place in the United Nations Security Council as a permanent member. As a responsible member of the comity of nations and for being instrumental in the victory in the Second World War, its due has not been given. India is still a non-permanent member of the UNSC. Out of a world population of 6 billion, 1.3 billion people in India are unrepresented at the UNSC which is incomplete without it. It is overdue that UNSC has to expand and India will be within the UNSC as soon as the world expects India to be in it.
Fifth – India is the face of fight against terror including cyber crimes. Attack on India's parliament, blasts in Mumbai and other places, attacks of 26/11 and other terror attacks where numerous citizens became victims and Indian embassy bombings in Afghanistan have shown India's resilience in fighting terror. India has stretched itself to fight terror wherever in whatever form it has presented itself. India is itself a victim of global terrorism. It is against cross-border terrorism, terrorism in all forms including cyber criminal activities. Bangalore is known as the IT hub introducing the world to cutting edge technologies and new innovations. India has taken the first step and is ahead here too.
Sixth – Role and respect of women. From becoming the President, Speaker, Defense Minister, Finance Ministers, and numerous Chief Ministers, women have made India to stand out in terms of gender equality. India is giving equal representation to all the genders. Today in New India, we have women, young and old, more respected in their work. The government program for girl child 'Beti Bachao Beti Padhao', free cooking gas, direct benefit transfers; support to women development is driving equilibrium in society.
Seventh – Make in India, Digital India, Atma Nirbhar Bharat, Swachh Bharat are all major national programs of the Government of India designed to facilitate investment, foster innovation, enhance skill development, protect intellectual property and build best in class manufacturing infrastructure and products in the country.
Lastly, India is a responsible nuclear power nation. We do not support, or share the technology with external forces. We use it as a deterrent. India can defend two and half wars at any given point of time and can take care of its shores from the Arabian Sea to Bay of Bengal to Indian Ocean Region and on Land it can safeguard itself right from the Himalayas to the Gujarat Coast. It is a member of the QUAD and fights for Freedom of Navigation and Rules based Order. It has few defense bases outside India too.
At last one can say that India has all the potential and indicators to be the next power. The primary ones being its demographic dividend and a rapidly expanding economy and military might. India's rise is not to challenge anybody but to coexist and live peacefully with others. However internal and external challenges are trying to harm India's rise in the garb of protests, hijacking young students, fake news, cross border terror, everyday tensions at its borders.  But India has all the potential to counter this. For now, India is a Peaceful Power which is rising as a Super Power for the well-being of mankind than for dominance or ideology.
(The views expressed are author's own and do not necessarily reflect the views of SamvadaWorld)