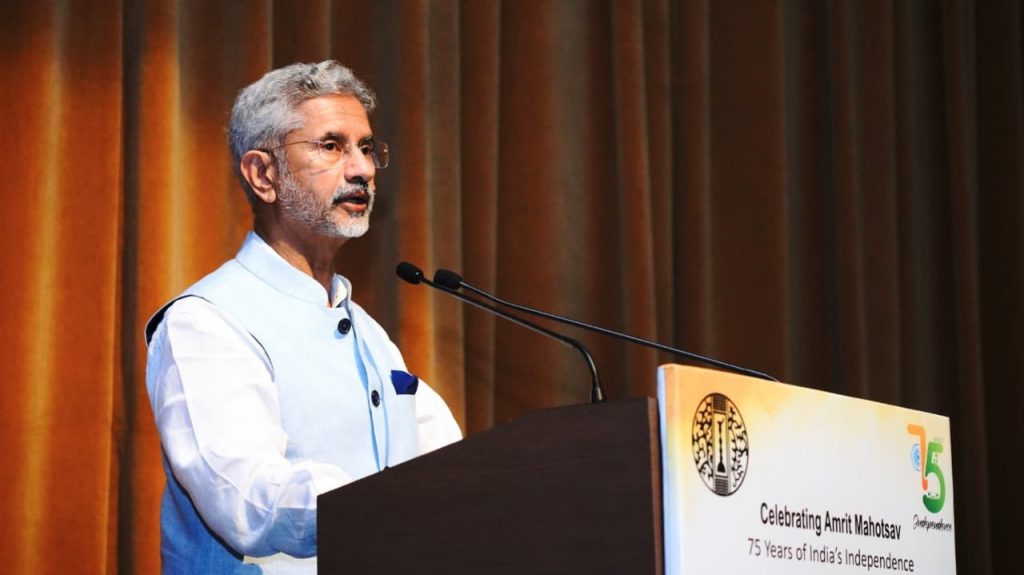 Significant shifts that occured during the period of the pandemic, starting with the economy and extending to politics, to culture and to other domains, have driven a rebalancing process that is creating a multi-polar world. In such a reality, the capabilities, the influence, in fact, the very personality of our nation has a growing impact on the world order. This ability to shape global developments through an optimal mix of hard and soft power constitutes the essence of our diplomacy today, External Affairs Minister Dr Jaishankar has said. He was addressing ICCR Gala Performance on the occasion of Azadi ka Amrit Mahotsav.
W will be marking a historic milestone in the journey of a civilizational state towards a contemporary nation on August 15th. This is certainly a moment for celebration; but equally one for introspection and renewed resolve. In the 75 years that have passed, we, the people of India, have displayed a huge collective commitment to creating a vibrant democracy, a modern economy and an energetic civil society. To that end, we have drawn on the efforts of untold and often unknown freedom fighters, as also masses of citizens who nurtured their spirit. We, therefore, pay homage to those whose sacrifices make our tomorrow possible, he said.
On India's soft power, he said that India's our heritage, traditions and practices are once again getting the recognition that they have long deserved. The celebration of the International Day of Yoga is symbolic of that development. Azadi ka Amrit Mahotsav offers us an opportunity to present to the world many other facets of India's rich and diverse culture, he said.
Our 75th year as a free nation is also the starting point to envision where we will be on our centenary. The bold transformations at home will give us an increasingly salient role in the international system. As a democratic polity, a pluralistic society, an innovative economy and as a culture of unmatched diversity, our contributions have a real weight and value. Our ability to harmonize tradition and modernity stands out in particular. Already, India is perceived as a first responder, a climate action leader, the pharmacy of the world, a reservoir of talent and as a reliable development partner, he said.
Observing that it is in this spirit that we mark the Azadi Ka Amrit Mahotsav, Dr Jaishankar said that India commences a period of connecting the world even closer to India and enhancing its appreciation of the many ways in which we enrich global society.