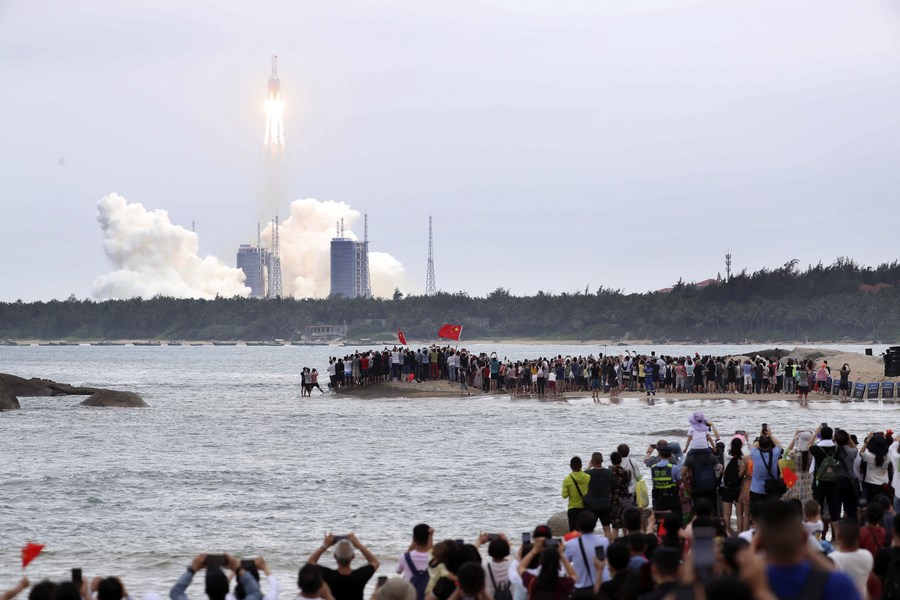 China successfully launched the core module of its space station on Thursday. The module was carried by The Long March-5B Y2 rocket, reports Xinhua news agency. Tianhe, the name of the core module, means Harmony of the Heavens in Chinese. The launch is part of China's foray into outer space.
In 2019, the China Manned Space Agency and the UNOOSA announced nine international projects selected for China's space station. Today's launch is a part of this initiative.
China has partnered with Russia to build the space station which will be an alternative to the existing US-led International Space Station. Russia had complained that US was making it difficult in space cooperation by not sharing technologies and was hence looking out for a new partner. China was the obvious choice say Russian experts.
However, concerns have been expressed over weaponization of space with the entry of China. A white paper published in 2016 stated that China adheres to the principle of using outer space for peaceful purposes and opposes the weaponization of or an arms race in outer space. Despite China's claims, defence experts have cautioned the joint effort of Russia and China in order to take on US and EU led space programs.