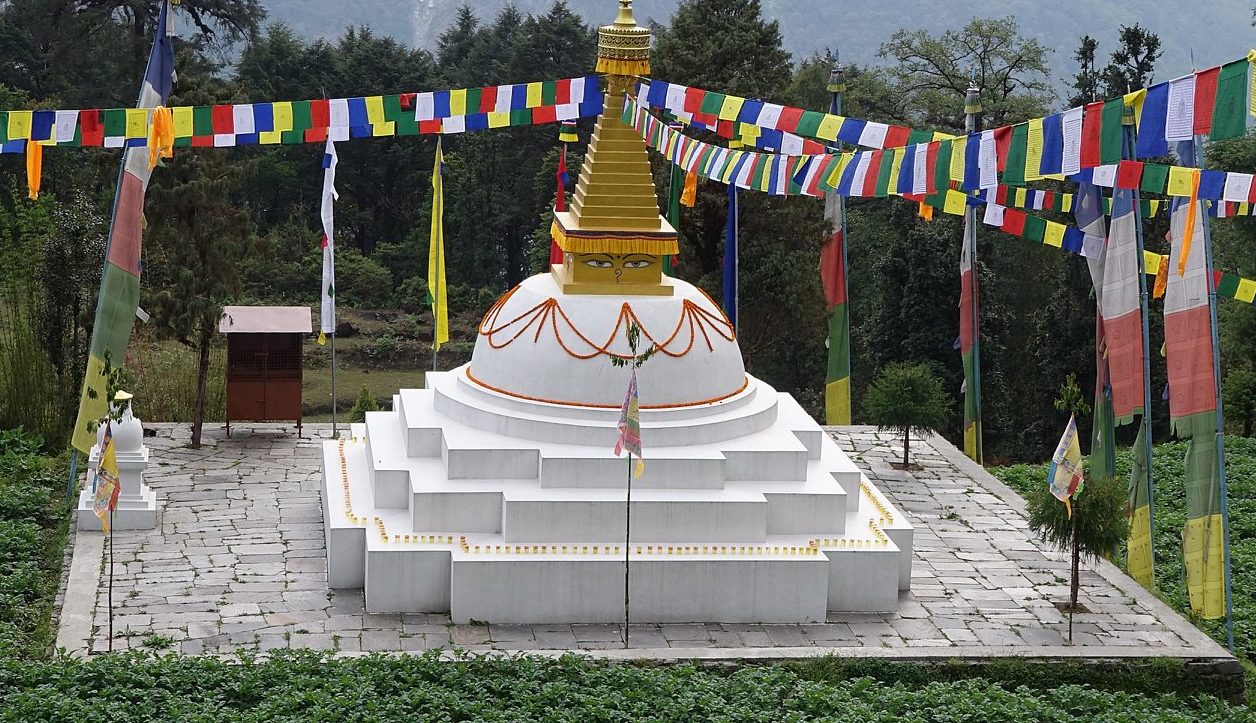 India will fund NRs 230 million for restoration and reconstruction of three Cultural Heritage projects in Sindhupalchowk. Three contract agreements for reconstruction and restoration of the Government of India- funded Cultural Heritage projects were signed by National Reconstruction Authority and contractors on March 30 in Kathmandu.
Informing the media about the restoration project, the Indian Embassy in Nepal said that the three cultural heritage projects include Chiri Ghyang Gumba, Tarkey Ghyang Gumba and Melamchi Ghyang Gumba of Sindhupalchowk.
The signing event was witnessed by former state minister of Finance Larkel Lama, member of Provincial Assembly Nima Lama, Second Secretary of Development Partnership and Reconstruction Wing of the Indian Embassy, Project Director of Cultural Projects of NRA, chair of respective Gumbas, GoI Project Consultant INTACH and stakeholders.
The Indian Embassy said that the three projects are part of 28 cultural heritage projects being taken up by the Government of India for post-earthquake conservation and restoration under a Memorandum of Understanding signed with the Government of Nepal. The projects are being implemented under US $50 million grant assistance committed by the Government of India for post-earthquake reconstruction of the Cultural Heritage sites across eight districts of Nepal.
The Embassy said that the three gumbas will also function as learning centres for Sherpa and Tamang communities, mostly Hyolmo people residing in Sindhupalchowk district, and they will also help promote tourism in Sindhupalchowk area.
Hulaki Road Construction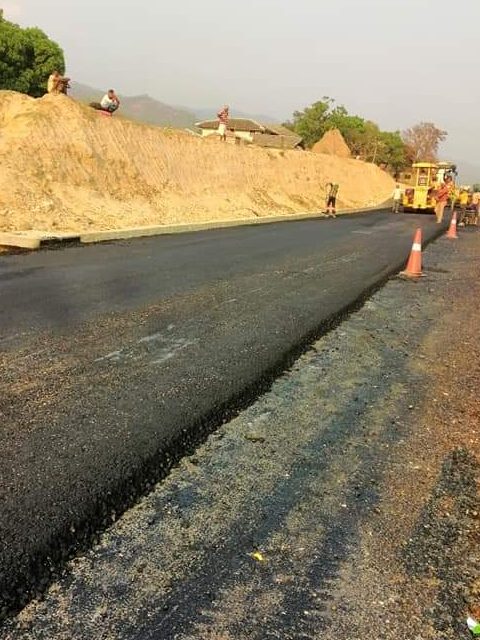 On March 31, a MoU was signed between India and Nepal regarding strengthening of road infrastructure in Terai region. The Government of Nepal has identified ten priority roads to be built under Government of India funding of NR 800 cr.
These Terai roads are also called as Hulaki Raj Marg and connect major towns located on the East-West highway with India-Nepal border. These ten roads are located in seven border districts of Province 1, 2 and 5 of Nepal and provide smooth travel experience to people of over 284 wards, 149 villages, 18 gaunpalikas, 18 Nagar Palikas and 1 sub-metropolitan city.
The Government of India funded ten Terai roads in Nepal are built as per the specifications prescribed by the Department of Roads of Nepal. Each road has a seven meter carriage way and two meters of shoulders on both sides. The roads also include drainage, foot paths with railings in habitation areas, road signage boards, road markings and other road furniture. Under the project over 652 culverts and over 111 kilometers of drainage network have also been built.
The Indian Embassy in Kathmandu said that the Government of India funded Terai roads project has helped strengthen road infrastructures in Terai region of Nepal and further boost people to people relationship between the border areas of the two countries.