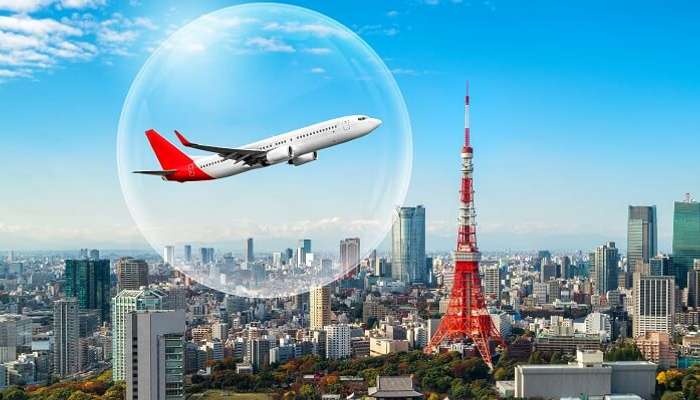 On Tuesday, New Zealand Prime Minister Jacinda Ardern announced that her country and Australia will create a 'Travel Bubble' to allow quarantine-free travel between the two countries starting April 19. She called the new arrangement 'the Trans-Tasman bubble'.
"The bubble will give our economic recovery a boost and represents a world leading arrangement of safely opening up international travel while continuing to pursue a strategy of elimination and keeping the virus out," Adern said at a press briefing Tuesday. This is the first time that the two countries are allowing for passengers to fly without needing a 14-day quarantine, ever since the pandemic began.
The pandemic forced countries to impose travel restrictions and close the borders last year. Ever since countries went into a lockdown, people were not able to travel freely to other countries. Regular international flights were suspended as a result of the COVID-19 pandemic.
Even after the travel restrictions were lifted after several months, people were forced to stay under quarantine for a certain period based on the requirements in the destination country. This created a huge problem for citizens, their families and governments too. The governments were then forced to make temporary travel arrangements with select countries in order to ease the travel restrictions and quarantine mandates. Such an arrangement is called a Travel Bubble.
So what is a Travel Bubble?
In order to ease the travel restrictions and quarantine measures, several countries came up with an arrangement to allow travel of citizens of the two countries. So, 'Travel Bubble' or "Air Travel Arrangements" are temporary arrangements between two countries aimed at restarting commercial passenger services when regular international flights are suspended as a result of the COVID-19 pandemic. They are reciprocal in nature, meaning airlines from both countries enjoy similar benefits. They are also termed as travel corridors and corona corridors.
These countries then go on to re-establish connections between them by opening up borders and allowing people to travel freely within the zone without having the need to undergo on-arrival quarantine.
As per the mutually agreed norms, the countries lay down certain travel rules to ensure that the travel bubble does not become a concern. For example, New Zealand and Australia have termed that quarantine-free flights as "green zone flights." Passengers on such flights will be brought through designated green zones at the airport, meaning there will be no contact with other people traveling from other parts of the world and who are headed into isolation or quarantine.
Further common guidelines and rules include:
People using the Travel Bubble must not have tested positive for COVID-19 in the last 14 days and must not be awaiting the results of a COVID-19 test during that period.
Flights under a Travel Bubble will be flown by crew who have not flown on any high risk routes for a set period of time.
Passengers must provide comprehensive contact information before departure and provide a health declaration on arrival.
Travel won't be allowed if passengers have cold or flu symptoms.
Passengers must wear a mask on their flight.
Major Travel Bubbles in the last one year
India created a Travel Bubble or Air Travel Arrangements with 26 countries since the Pandemic began. This includes Afghanistan, the USA, the UK, Ukraine, Netherlands, Bangladesh, Japan, Canada and many countries in the Middle East, Africa and Europe.
European Union has a Air Travel Arrangement with Australia, New Zealand, Rwanda, Singapore, South Korea, Thailand, China
China and South Korea have implemented their own corona corridor since May 2020. The tightly controlled travel bubble applies only to selected cities in both countries which includes Seoul to Shanghai.
Indonesia has Special Arrangements in place with UAE, Singapore, China, South Korea, Malaysia
Singapore has established Reciprocal Green Lane (RGL) and Air Travel Pass (ATP) arrangements with a number of countries during the last one year. While some are still in vogue, few RGLs have been suspended or deferred. These countries include: Australia, Brunei Darussalam, China, Germany (suspended), Hong Kong (Air Travel Bubble deferred), Indonesia (suspended), Japan (suspended), Malaysia (suspended), New Zealand, Taiwan, South Korea (suspended), Vietnam (suspended).