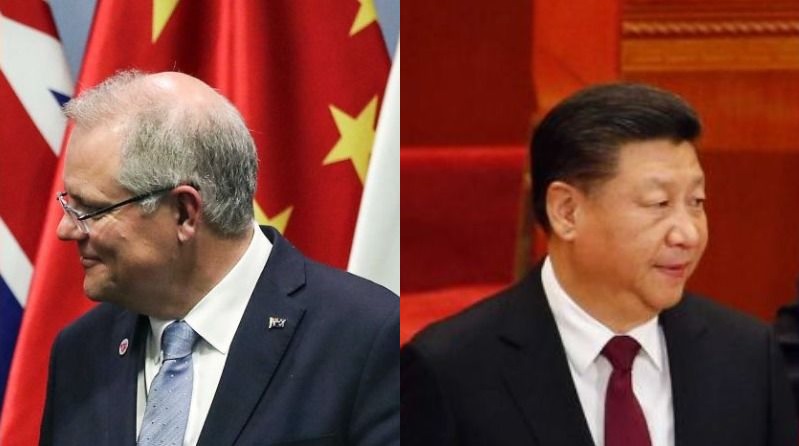 Australian PM Scott Morrison seems to have taken a strong willed stance against China. He said that he will refuse to meet his Chinese counterpart, President Xi Jinping, if Beijing demands for concessions before talks begin. His statement comes as the two countries are involved in a trade war with China slapping trade sanctions on a number of Australian products.
The prime minister confirmed he was open to meeting with Chinese President to salvage the relationship, which he said remained vital to both parties. The relationship between the two countries have deteriorated ever since Australia called for thorough investigation into the origin of Coronavirus in 2019. In turn, China accused Australian peacekeeping forces in Afghanistan of killing innocent people.
Australian industries are under threat due to trade sanctions on a number of Australian products. The trade war intensified after China leaked a dossier of 14 grievances with Australia in November 2020. PM Morrison warned China that discussions would not come at the cost of kowtowing to Beijing's demands.
"Those discussions, as I've made clear, won't take place on the base of any sort of pre-emptive concessions on Australia's part on those matters," he told reporters on Monday.
Further, records showed that Australia racked up its fourth highest goods trade surplus on record in December, with exports to China surging 21 per cent despite soured relations. The Australian Bureau of Statistics (ABS) said the increase was significant and came after a spike in imports in recent months. The strong trade balance leaving away China was driven by the highest ever exports of metalliferous ores – mainly iron ore – and cereals, ABS said.
The increase in cereals was driven by wheat, up a whopping 423 per cent, and barley, up a surprisingly impressive 254 per cent given China imposed a whopping 80.5 per cent tariff on Australian barley following anti-dumping investigations in May.
In September 2020, China suspended barley imports from Perth-based CBH Group, accusing the grain growers' co-operative of excessive weed seeds in shipments.
CBH, which rejects the allegation, last week reported Australian malting barley had found a new home in Mexico, while Saudi Arabia had reopened as a destination for Australian feed barley after proving price competitive compared with market dominators Russia and Ukraine.
"While hard coking coal exports to China have diminished since mid-2020, increased exports to India, Japan and South Korea have offset some of the fall," the ABS said.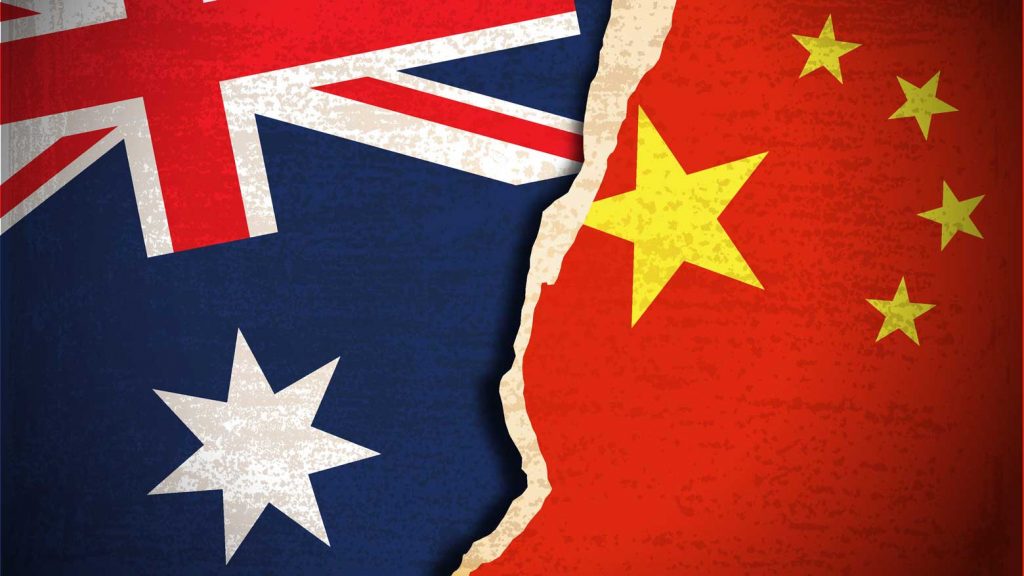 Scott Morrisons approach towards Australian foreign policy and trade deals was made clear in his November 2020 speech. In a speech to a British think tank, Morrison sent a message to China that Australia will not be America's "deputy sheriff" and Canberra will not be making decisions based on a choice between Washington and Beijing.
Morrison's speech made it clear that the most significant geopolitical challenge of the future would be dealing with the complexities of tensions between the world's largest economic and military powers. "Like other sovereign nations in the Indo-Pacific, our preference is not to be forced into binary choices", he said.
He made clear that Australia's relationships with other countries including China and the US cannot be taken for granted. This was evident through Canberra's actions such as raids on Chinese journalists and academic visa cancellations, calling for an independent investigation into the origins of COVID-19, banning Huawei from the nation's 5G network in 2018 and blocking 10 Chinese foreign investment deals across infrastructure and agriculture.
As expected China retaliated with diplomatic rhetoric and trade sanctions. It now appears the Australia under Morrison was ready for the Chinese offensive and his latest statement that no preconditions will be acceptable in talks with China has to be seen in this earnest.
The new trade partnerships and destinations have strengthened the Australian resolve to fight the Chinese tantrums. The latest dare of PM Scott Morrison will certainly not be taken kindly by China which has put forth a list of demands. It needs to be seen if the political opponents of the PM support him in the cause in interest of the country.