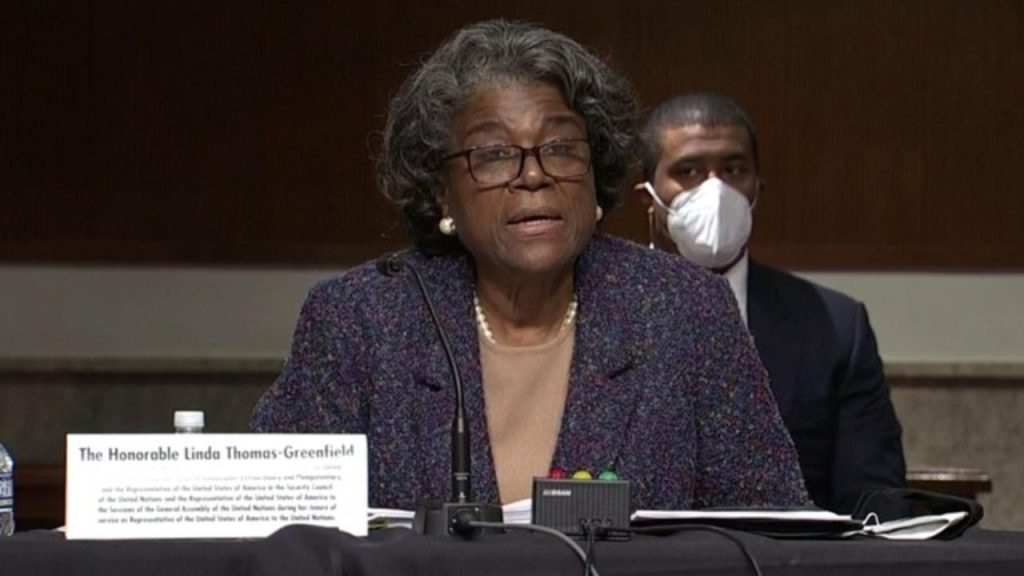 Thomas-Greenfield, President Joe Biden's pick for ambassador to the UN has said that US needs to support Taiwan as it is a Democracy and "is one of the strongest democracies in the [Asia-Pacific] region". Greenfield said this during her confirmation hearing in the Senate Foreign Relations Committee on Wednesday, Jan 27.
Taiwan News reports that Thomas-Greenfield was answering to a question posed by Senator Ron Johnson pressed on her stance on China and what the US relationship with Taiwan should be. Thomas-Greenfield, 69, has worked for the U.S. Foreign Service for 35 years and served as the assistant secretary for the Bureau of African Affairs in the Obama administration.
Senator Ron Johnson referred to her controversial speech at Confucius Institute in 2019 in which she claimed there is no cold war between the U.S. and China and asked her what relationship she believes exists between the two countries based on Beijing's treatment of Hong Kong and threats to Taiwan.
She answered by saying that "China is a strategic adversary, and their actions threaten our security, they threaten our values, and they threaten our way of life." She added that the country is "a threat to their neighbors, and they are a threat across the globe."
When Johnson asked her what she believes the American position on the defense of Taiwan should be, she responded by saying that "Taiwan is one of the strongest democracies in the region." She emphasized that the U.S. needs to "support them as a democracy and stand by them as a democracy and provide them the security that they need to push against any efforts by the Chinese to compromise their security."
Johnson asked if that support includes weapons sales to Taiwan. Thomas-Greenfield hedged her answer by first stating, "I have to leave that to the powers who make those kinds of decisions." She then asserted that such sales are likely to continue by saying, "But my guess is yes, that would include providing them with the wherewithal to also support their own security."
On Jan 24, US State Deparment Spokesperson of the newly inaugurated Biden Administration Ned Price said that the U.S. urges Beijing to cease its military, diplomatic, and economic pressure against Taiwan and instead engage in meaningful dialogue with Taiwan's democratically elected representatives. We support a peaceful resolution of cross-strait issues.
Taiwan had welcomed the US stance and the spokesperson of the government of Taiwan reiterated that maintaining the status quo, preserving peace & stability, & protecting Taiwan's democracy & way of life are all vitally important to the 23 million people of Taiwan. "We look forward to advancing our rock-solid partnership with the US", said the statement from the Taiwanese government.
The latest utterance by US President Joe Biden's pick for ambassador to the UN is a shot in the arm for Taiwan. China is yet to officially respond to the developments.