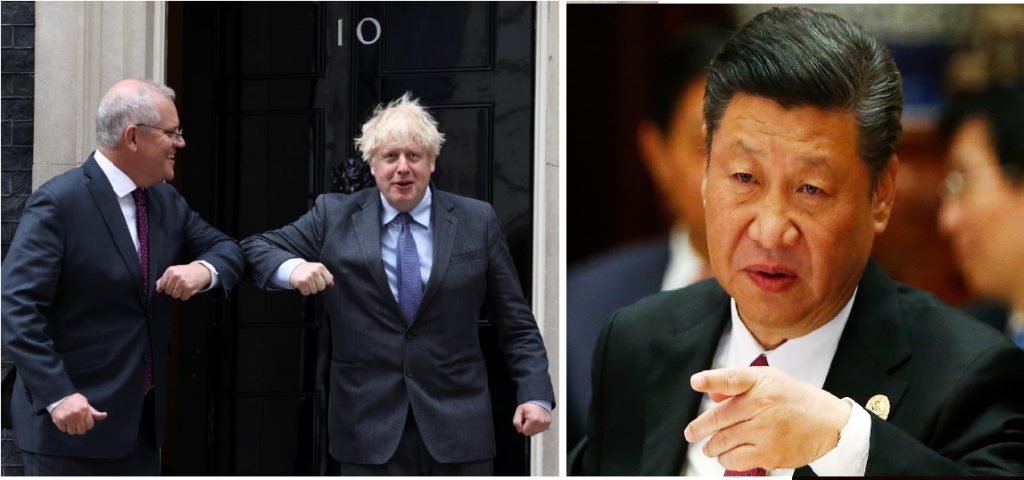 Last week, the UK and Australia announced a free trade agreement in a meeting in Downing Street. The deal is the first bilateral trade accord signed by Britain since leaving the EU.
Signing the deal on 14th June, UK Prime Minister Boris Johnson said: "Today marks a new dawn in the UK's relationship with Australia, underpinned by our shared history and common values."
Australian Prime Minister Scott Morrison said: "This is the most comprehensive and ambitious agreement that Australia has concluded." He also added: "Overall, this is going to be a great win for Australian agriculture."
Britain is Australia's eighth-largest trading partner and Australia is Britain's 20th largest, with two-way trade worth A$26.9 billion ($20.7 billion). According to British official estimates, the new deal could add 500 million pounds to the country's economic output over the long term, a small fraction for an economy worth around 2 trillion pounds.
Australia lodges formal complaint against China at WTO
The Australian government announced it is set to lodge a complaint to WTO about China's 'anti-dumping duties on Australian wine exports.' According to the BBC, China imposed up to 218 per cent tariffs on Australian wine last year which could stay in place for five years. It was a move that followed months of other sanctions on Australian goods, such as barley, beef and coal.
The Australian Minister for Trade, Tourism, and Investment said: "The government will continue to vigorously defend the interests of Australian winemakers using the established system in the WTO to resolve our differences."
China says the tariffs were increased because of trading malpractice, which Australia denies. China accuses Australia of a trade practice called dumping, which is illegal in international trade law.
The relation between the two countries has worsened since Australia called for an international inquiry into the origin of coronavirus. Last year Australia sought for WTO review on China's decision to impose heavy tariffs on Australian barley imports.