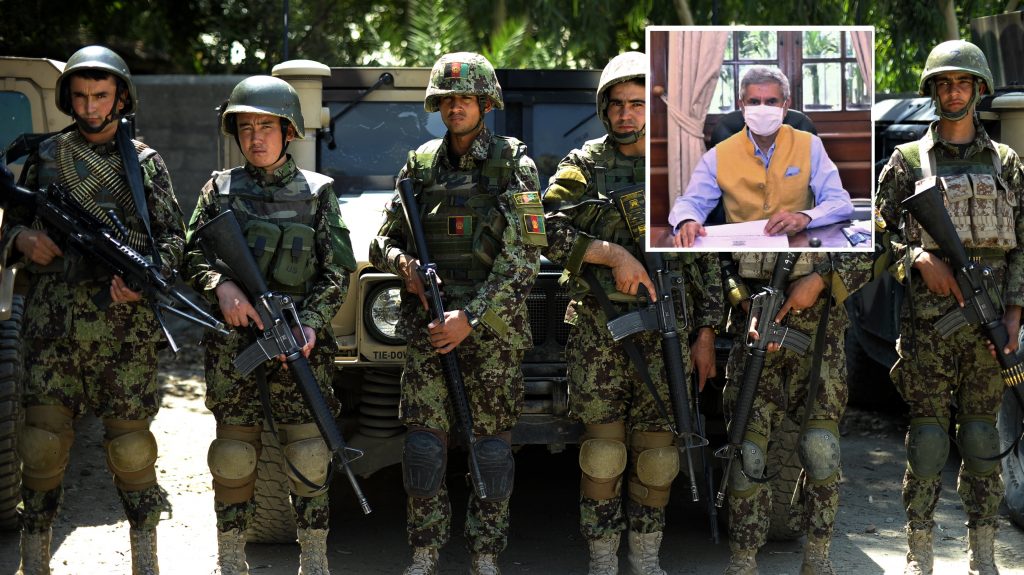 India's Minister of External Affairs said that the only way to create a lasting solution in Afghanistan is by taking its diversity into account. He also said that as an immediate neighbor with a historical connection, India's views are similar to that of the US in the way India is looking at it, the way it sees the challenges ahead, and what needs to be done.
He was answering a question by a reporter on the areas of convergence and divergence on Afghanistan between India and US at the Joint Press Conference.
US Secretary of State Blinken said both India and US see Afghanistan in the same light and both are committed to the proposition that there is no military solution to the conflict that afflicts Afghanistan. There has to be a peaceful resolution which requires the Taliban and the Afghan Government to come to the table and that any future government in Afghanistan has to be inclusive and fully representative of the Afghan people, he said.
Blinken emphasized that even as the US withdraws its forces from Afghanistan, it remains very much engaged in Afghanistan. "We have not only a strong embassy there, but also important programs that continue to support Afghanistan economically, through development assistance, through security assistance", said Blinken.
Earlier, Dr Jaishankar in a press statement released after the India-US Ministerial Meeting expressed satisfaction that India-US bilateral partnership has advanced to a level that enables the two countries to deal collaboratively with larger issues. He thanked the US for its support to India during the second wave of Covid-19 pandemic, saying it was truly exceptional.
Regarding Afghanistan, Dr Jaishankar said that it is essential that peace negotiations are taken seriously by all parties. "The world wishes to see an independent, sovereign, democratic and stable Afghanistan at peace with itself and with its neighbours but its independence and sovereignty will only be ensured if it is free from malign influences", he said. He stressed that any unilateral imposition of will by any party will not be democratic and can never lead to stability nor indeed can such efforts ever acquire legitimacy. "Afghanistan must neither be home to terrorism nor resource of refugees", he said.
Speaking about the bilateral relations he said that the ability to work more closely in the Quad and elsewhere, benefits the international community as a whole. He said that developments in India's extended neighbourhood are naturally of great consequence to India as is the stability in the Gulf where India's political, economic and community interests are prominent.
On Myanmar, Dr Jaishankar said that India stands committed to a democratic transition and also support for any initiatives by ASEAN.