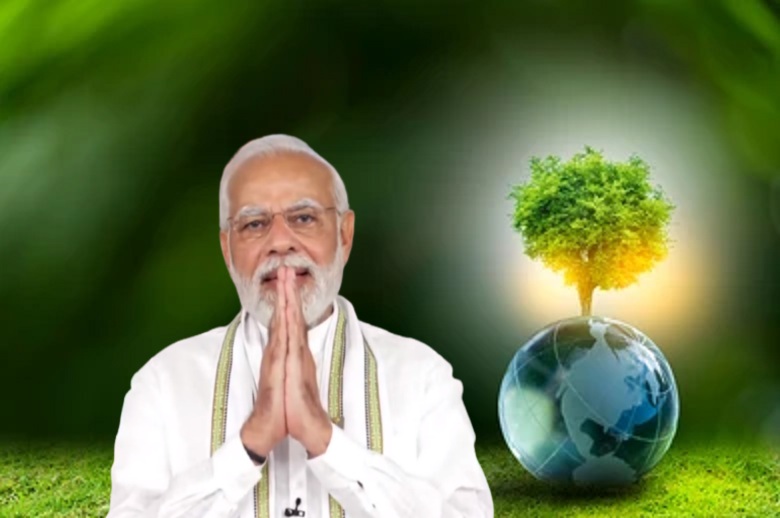 Speaking on the global food security, PM Narendra Modi laid out several goals for the top countries of the world. First, we must focus on the availability of fertilizers, and keep the value chains of fertilizers smooth at a global scale. We are trying to increase the production of fertilizers in India and seek cooperation from G7-countries in this regard, he said. Second, he said that India has immense agricultural manpower compared to the countries of the G7. Indian agricultural skills have helped give new life to traditional agricultural products like cheese and olive in some of the countries of the G7. He urged the G7 to create a structured system for the widespread use of Indian agricultural talent in its member countries.
The World will be celebrating the International Year of Millets next year. PM Modi suggested that the G& should run a campaign to promote a nutritious alternative like millets as they make a valuable contribution to ensuring food security in the world. He drew the attention of the G7 toward 'natural farming' revolution taking place in India and requested G7 experts study this experiment.
On gender equality, PM Modi said that India's approach is moving from 'women's development' to 'women-led development'. More than 6 million Indian women frontline workers kept our citizens safe during the pandemic. Our women scientists made a big contribution in developing vaccines and test kits in India. More than one million female volunteers in India are active in providing rural health, whom we call 'ASHA workers', he said.
Investing in a better Future: Climate, Energy, Health
Speaking on Climate Change, PM Modi said that despite centuries of exploitation, India is now the fastest growing economy. But it has not let its commitment to the environment get diluted. Though 17% of the world's population resides in India, its contribution of global carbon emissions is only 5%. The main reason behind this is our lifestyle, which is based on the theory of co-existence with nature, he reiterated.
PM Modi said that India can provide for every new technology which can make that technology affordable for the whole world. The core theories of the circular economy have been an integral part of Indian culture and lifestyle. The goal of LIFE – Lifestyle for Environment – movement was launched in Glasgow last year. The goal of this campaign this year is to encourage an eco-friendly lifestyle. Followers of this movement will be known as Triple-P i.e. 'pro planet people', and we should all take the responsibility of increasing the number of Triple-P people in our own countries. This will be our greatest contribution to the coming generations, he said.
Human and planet health are interconnected and hence India adopted the approach of one world, one health. During the pandemic, India found many creative ways to use digital technology in the health sector. G7 countries can help India to take these innovations to other developing countries, said PM Modi in his address. He also highlighted that the  Global Centre for Traditional Medicine in India will not only become a repository of different traditional medicine systems all over the world but will also encourage more research in this area. It will benefit all the citizens of the world.