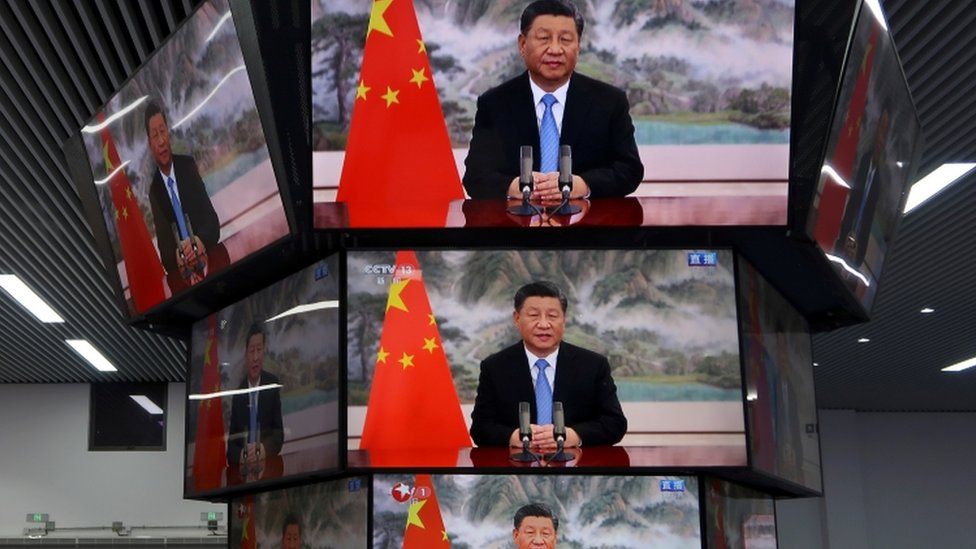 The Chinese Communist Party (CCP) has passed a resolution which seeks to cement Xi Jinping's status in its political history. The resolution, dubbed as 'historic' by the state media, is only the third of its kind since the founding of the party. The first was passed by Mao Zedong in 1945 and the second by Deng Xiaoping in 1981.
The resolution passed on Thursday at the sixth plenary session aims to establish Mr Xi as an equal to party founder Mao Zedong and his successor Deng Xiaoping. The plenary session, one of CCP's most important political meetings, sets goals for the party and the country. The four-day closed door session gathered more than 370 full and alternate members of the party's 19th Central Committee – the country's top leadership.
Earlier plenary sessions had set lofty goals like ensuring that China would become a "moderately prosperous" society by 2021, and to become a "fully developed, rich, and powerful" nation by 2049. The party deems to have achieved the first under Xi and hence the resolution to equate him to the party founder Mao, say observers.
However, this is not the first move to elevate Xi's status and develop a personality cult around him. In 2018, the CCP scrapped the two-term limit on the presidency, effectively allowing him to remain in power for life. The current resolution puts Xi at the centre of the 'grand narrative' of the Party and also serves as a tool to help him demonstrate and retain power.
The first resolution, adopted at a party plenum in 1945, helped Mao consolidate his leadership so that he had full authority when he declared the creation of the People's Republic of China in 1949. The second such resolution was passed under Deng Xiaoping in 1981 where he criticised Mao's "errors" during the Cultural Revolution from 1966 to 1976 and also set the foundations for China's economic reforms.