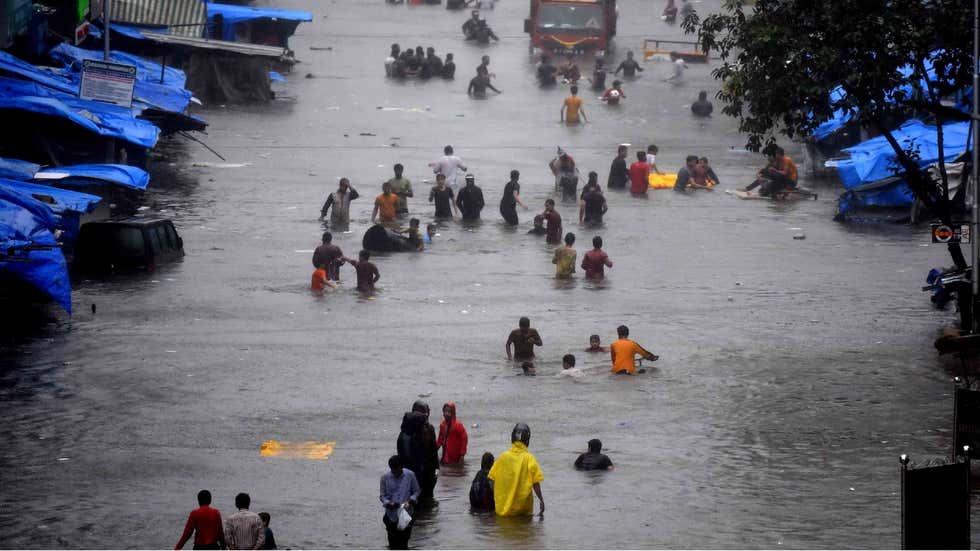 Extreme weather events triggered by climate change cost Asia, especially India, China and Japan billions of dollars annually, which threatens sustainable development, DownToEarth reports quoting a World Meteorological Organization (WMO) report.
Events such as tropical cyclones, floods and drought cause losses of at least $408 billion on an average every year in these three countries. China loses around $238 billion annually, followed by India ($87 billion) and Japan ($83 billion), according to the State of the Climate in Asia 2020 published by WMO. Their calculations on the most recent estimates were provided by the Asia Pacific Disaster Resilience Network.
The highest annual economic loss (AAL) from climate-related hazards in Asia due to climate-related hazards are associated with drought, according to the report. Drought caused 82 per of India and China's average annual economic loss in 2020.
The report states that floods and storms affected approximately 50 million people in Asia in 2020 resulting over 5,000 human deaths. India suffered the maximum economic loss of $26.3 billion due to floods and storms in Asia resulting in a loss of over 0.8 per cent of the country's gross domestic product. India was followed by China with a loss of over $23.1 billion.
India along with China, and Bangladesh recorded most of the disaster-related displacement recorded globally in 2020, according to the report. WMO called for steps to ensure that Asia got back on track for climate action, as expected under the United Nations-mandated Sustainable Development Goals 2030.