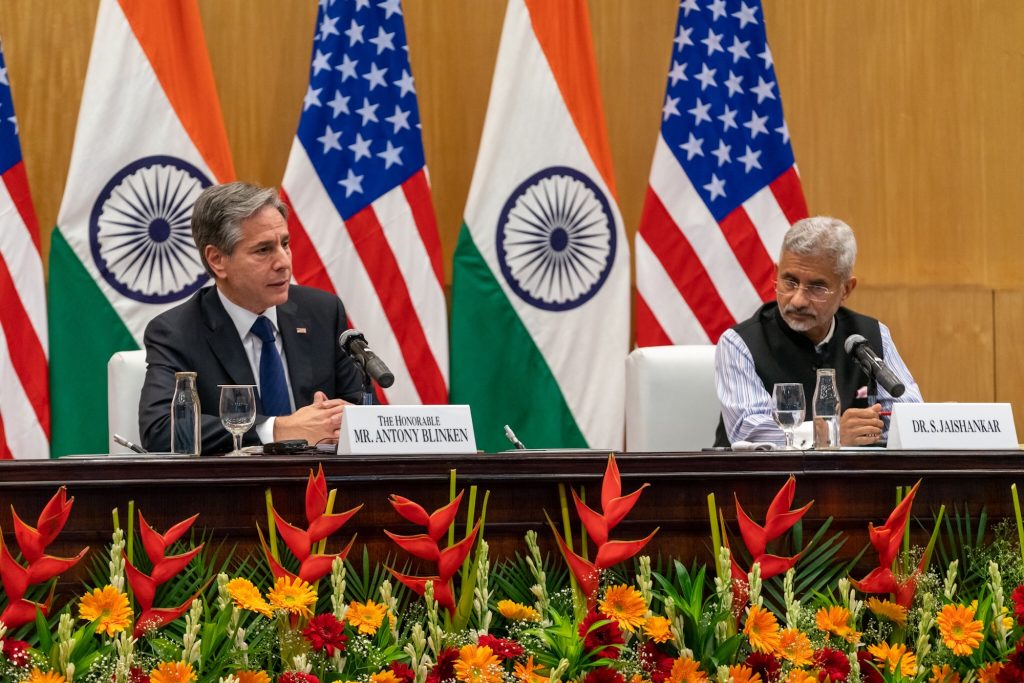 Answering to a loaded question by a Wall Street Journal reporter Courtney McBride on so-called Indian Government's 'backslide' on issues such as human rights at the Joint Press conference, US Secretary of State Blinken said that India's democracy is powered by its free-thinking citizens and US views Indian democracy as a force for good in defense of a free and open Indo-Pacific and open world.
Blinken further said that as every democracy, starting with US is a work in progress and have seen the challenges faced in the past and faces today.
"I think we have in our democracies self-righting mechanisms that are made up of free citizens, of different backgrounds, different faiths, a free media, independent courts, powered by a system of free and fair elections", Blinken said reposing faith in India's constitutional pillars. "The most remarkable democratic elections in the world, in many ways, are here in India, just by sheer numbers. It's the largest expression of free political will by citizens anywhere on Earth", he said.
"We are both facing in renewing and strengthening our democracies. And I think, humbly, we can learn from each other, because no democracy, regardless of how large or how old, has it all figured out", he stessed. "We celebrate that the world's oldest and the world's largest democracies are dedicated at heart to a shared set of values that I believe will ensure not only the ultimate success of democracy, but the success of the relationship between India and the United States", he concluded.
In his response to a different set of questions by the same reporter, Dr Jaishankar touched upon Blinken's response. "The quest for a more perfect union applies as much to the Indian democracy as it does to the American one – indeed, to all democracies", said Dr Jaishankar. He further reiterated that freedoms are important and India values them, but never equate freedom with non-governance or lack of governance or poor governance. They are two completely different things, said Dr Jaishankar.