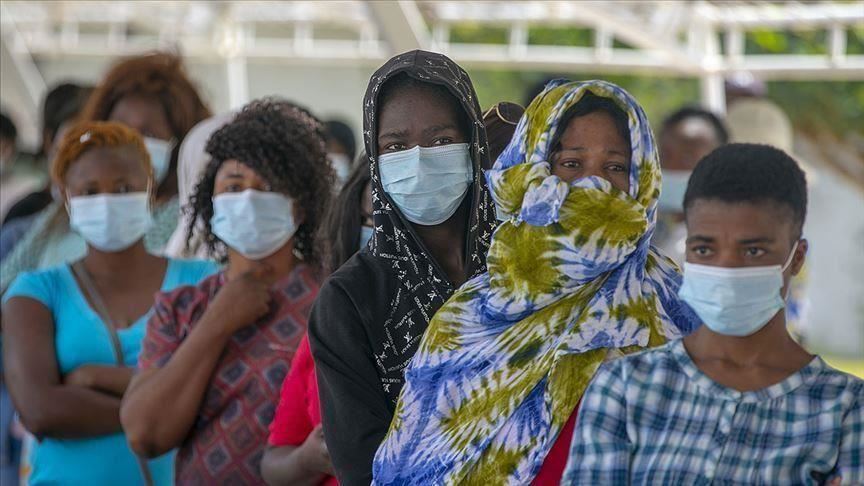 WHO Chief Tedros said money is not the only challenge we face. If there are no vaccines to buy, money is irrelevant.
Even if we have the funds, we can only deliver vaccines to poorer countries if high-income countries cooperate in respecting the deals COVAX has done, and the new deals it is doing, Tedros said.
The G7 countries have shown leadership, but we need all countries to step up. We still face a gap of at least 22.9 billion dollars to fully finance the ACT Accelerator this year.  
The World Health Organisation has accused wealthy countries for hogging Covid vaccines resulting in reduction in doses for poorer countries. The WHO director-general Tedros Adhanom Ghebreyesus observations came days after the World Trade Organisation chief called on the UK to send vaccines abroad.
WHO director-general Tedros Adhanom Ghebreyesus' accusation came at the media briefing on COVID-19 on 22 February. He said that some rich countries' have signed direct deals with manufacturers which has caused a reduction in doses for poorer countries. Tedros said the money was there to procure doses for some of the poorest countries, following fresh contributions from the US, the European Union and Germany – but it was worthless if there was nothing to buy.
'Even if you have the money, if you cannot use the money to buy vaccines, having the money doesn't mean anything,' he told a virtual press conference with German President Frank-Walter Steinmeier.
'Some high-income countries are actually approaching manufacturers to secure more vaccines, which is affecting the deals with Covax – and even the amount that was allocated for Covax was reduced because of this,' Tedros said. 'We can only have vaccines delivered to the countries who are members of Covax if the high-income countries cooperate in respecting the deals that Covax did', he said.
Tedros urged wealthy nations to start checking first as to whether their own deals with pharmaceutical companies were undermining Covax, the global vaccine scheme which poorer countries are relying on as they await their first doses.
Steinmeier said that although countries were focused on protecting their own citizens from coronavirus, it made sense for the wealthier nations speeding ahead in the vaccine race to ensure that people in poorer nations were jabbed at the same time.
'Governments are first and foremost – and understandably so – committed to their respective publics,' he said.
Tedros called for intellectual property rights on Covid-19 medical goods to be waived – a move which could facilitate greater knowledge-sharing and the rapid scale-up of production sites.
Tedros also urged pharmaceutical companies that were not making their own Covid-19 vaccines to turn over their facilities to produce other companies' doses, as Sanofi has done for the Pfizer-BioNTech jab. The idea, currently before the World Trade Organisation, is staunchly opposed by pharmaceutical giants.