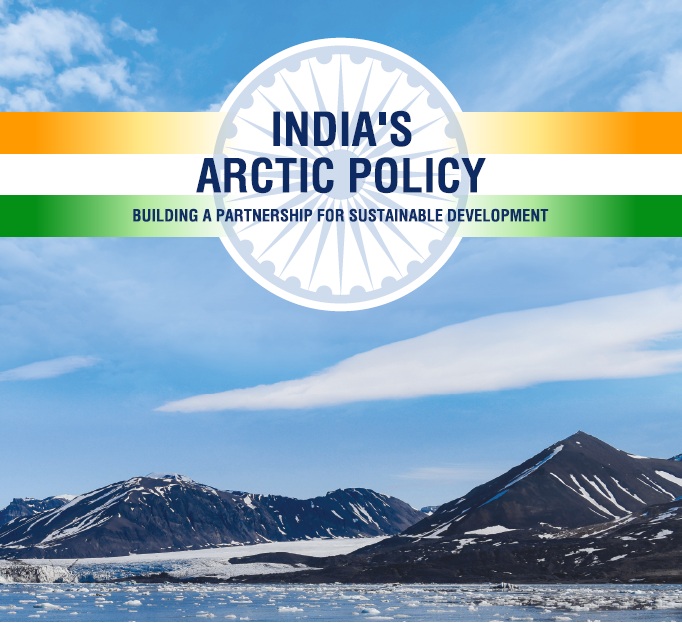 The centre released its Arctic policy earlier this week with the title "India and the Arctic – Building a Partnership for Sustainable Development". The policy seeks to combat climate change and protect the environment in the region,which is warming three times faster than the rest of the world. The policy documents the history of India's relationship with the region, which can be traced back to February 1920.
In February 2020, Government of India hosted the convention of migratory species under the United Nations Environmental programme conference of the parties ( UNEP -COP- 13) in Gujarat's capacity Gandhinagar. The aim of the convention was to strengthen India's scientific research and cooperation, climate and environmental protection, economic and human development, transportation and connectivity, governance and international cooperation,and national capacity building in the Arctic region.
The National center for polar and ocean research in Goa, an autonomous institute under the ministry of earth sciences, is the national institution for India's polar research programme. There are 13 nations which are observed in the Arctic council which includes France, Germany, Italian Republic,Japan,The Netherlands, People of Republic of China,Poland, India, Republic of Korea, Spain, Switzerland, United Kingdom.
India's Arctic Policy aims to: 
1) Strengthen national capabilities and competencies in  science and exploration, climate and environmental protection,maritime and economics cooperation with the arctic region.
2) Strengthen institutional and human resource capacities with the government and academic,research and business institutions through an inter- ministerial coordinator in pursuit of India's interests in the Arctic.
3) Enhance understanding of the impact of climate change in the Arctic region of India's climate, economic, and energy security.
4) Promote better analysis, prediction, and coordinate policymaking on the implications of ice melting in the Arctic on India's economic, military and exploitation of mineral wealth.
5) Study the linkages between polar regions and the Himalayas.
6) Deepen the cooperation between India and the countries of the Arctic region under various Arctic forums, drawing expertise from scientific and traditional knowledge.
7) Increase India's participation in the Arctic council and improve understanding of the complex governance structure in the Arctic, relevant international laws, and geopolitics of the region.
India's Arctic policy further defines the timelines, prioritises polar activities and allocates requisite resources. The National Center for Polar and Ocean Research (NCPOR) in Goa will be the nodal agency for implementation of India's Arctic Policy and will have multiple stakeholders including the academia, the research community, business, and industry.
History of India in the Arctic Council 

1920 : India began the Arctic policy and signed the Svalbard Treaty in Paris.
2007: India launched its Arctic research programme with a focus on climate change.
2013 : Along with five other nations, India first granted the observer status in 2013.
2014 : Deployed India Arctic, multi-sensory Moored observatory in kongsfjorden
2016: Gruvebadet Laboratory setup at NY- Alesund, Svalbard.
2019: India again re-elected as an observer to the Arctic council.